In full red, white, and blue regalia, Lady Gaga might just be the new Miss America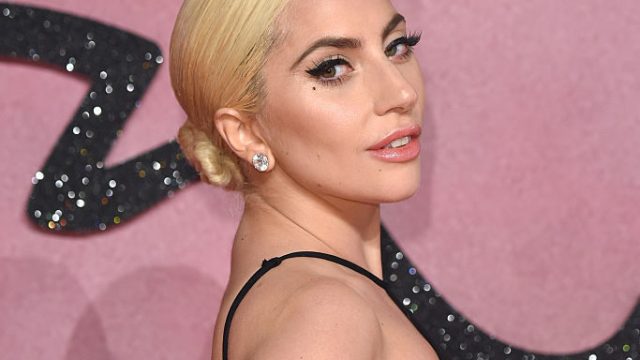 Oh, say did you see Lady Gaga's most recent spectacle of an outfit?! The pop sensation attended the Pepsi Zero Sugar Super Bowl LI Halftime Show Press Conference in Houston, TX yesterday sporting an outfit that Uncle Sam would be envious of. In full Versace red, white, and blue attire, Lady Gaga gave Miss America a run for her money.
Gaga wore a patriotic track jacket and a half-red, half blue-wrap skirt. Even her heeled boots rep America's colors. Perhaps Gaga is the new Captain America. Maybe she's Betsy Ross reborn! (We can dream!)
We all know by now that when Lady Gaga commits to something, she goes all in. At last year's Super Bowl, Gaga knocked it out of the park (wrong sports reference) with her beautiful rendition of the National Anthem. This year, she was invited back to do the whole shebang for Super Bowl LI. https://www.youtube.com/watch?v=tyqkN3zezso
In a Halftime Show promotion video tweeted out by Pepsi, Gaga says that she's been waiting to perform on the biggest stage in the world since she was four. And, in typical Gaga fashion, she's determined to make this year's Halftime show unlike any other Halftime show we have ever seen.
We have no doubt that Mother Monster can (and will) deliver.
false
And when she shows up to a Super Bowl conference just shy of being completely star-spangled —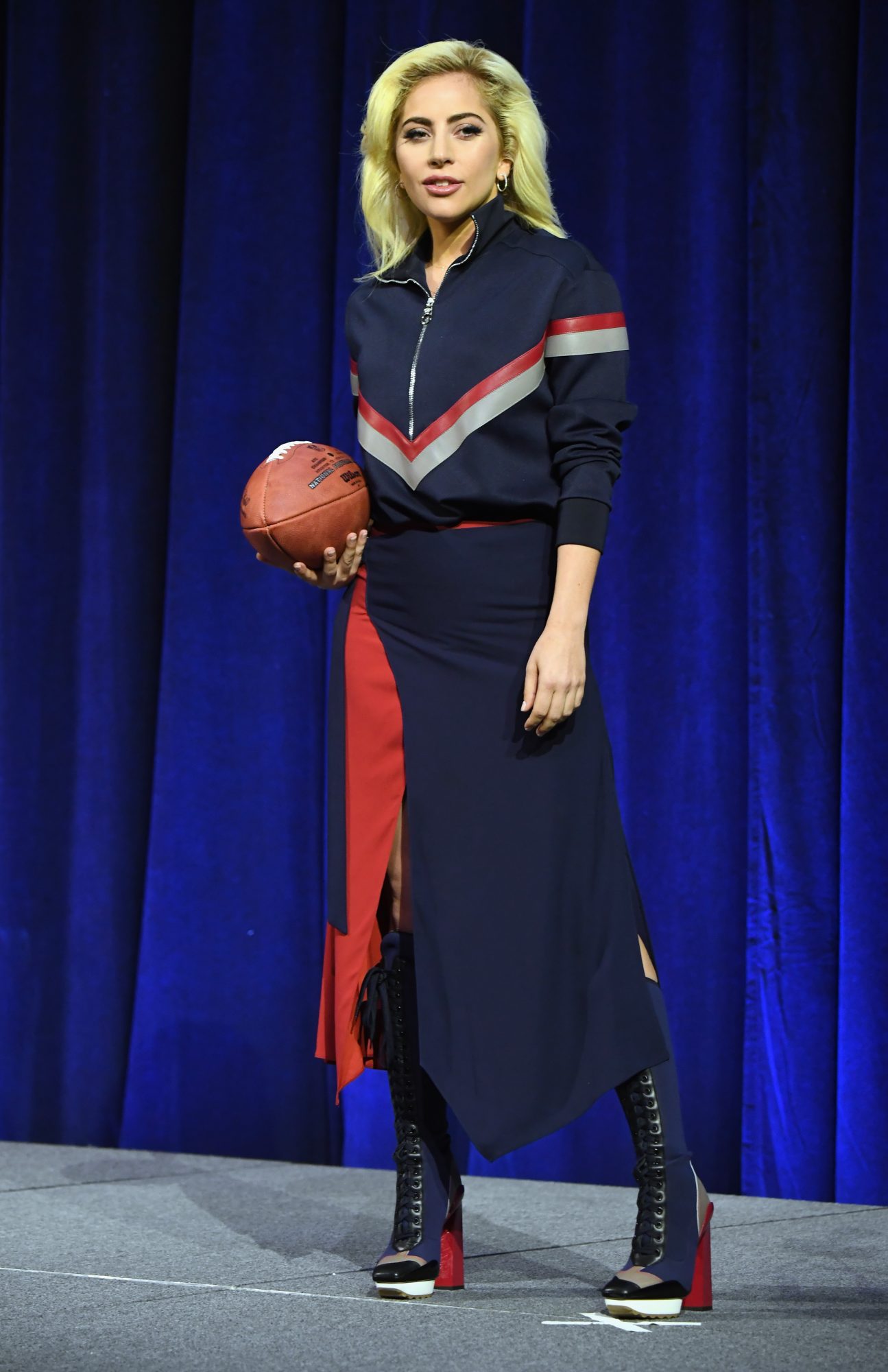 — we are extremely sure that Gaga is going to make America proud. Be sure to tune into the Super Bowl on Sunday to root for your team and (maybe more importantly) for Lady Gaga.
A wise woman once said, "Ro mah, ro-mah-mah," which means, "get ready to be blown away by greatness."