Lady Gaga gave a passionate speech at LA's vigil for the Orlando shooting victims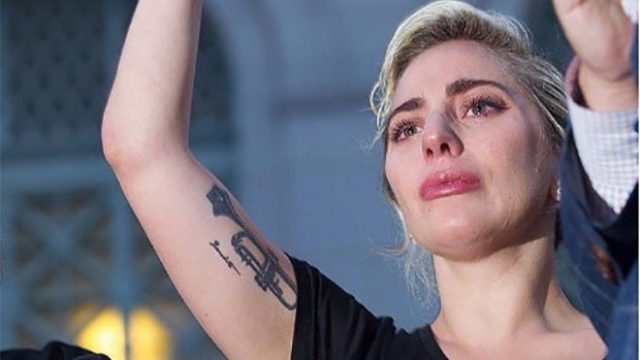 The entire country is mourning victims of Sunday morning's shooting at a gay nightclub in Orlando, Florida. New York Times reports that50 people were killed, including the gunman, and dozens more have been injured. Last night, vigils were held around the country to remember the victims and show solidarity with the LGBTQ community. Lady Gaga attended a vigil in Los Angeles and, through tears, gave an emotional speech to those gathered.
"I can't help but feel that this level of hatred, like all prejudicial crimes, this is an attack on humanity itself," she said, her voice wavering, in a YouTube video of her speech. "This is an attack on everyone. Tonight, I gather humbly with you as a human being in peace, in sincerity, in commitment, in solidarity, to take a real moment and mourn the tragic loss of these innocent, beautiful people." https://www.youtube.com/watch?v=
"Let's all today pledge an allegiance of love to them and their families who are suffering so deeply," Gaga, who wore all black onstage, continued. "They are sons and daughters, they are fathers and mothers. They are all our brothers and our sisters. But tonight I will not allow my anger and outrage over this attack to overshadow our need to honor those who are grieving truly for their lost ones, lost members of the LGBT community."
She added, to cheers, "I hope you know that myself and so many are your allies."
In an Instagram photo posted to her account, Lady Gaga wrote:
In another photo she posted on Instagram, Gaga wrote, "We can always count on one another's pain to remind us what strength is all about. #UnitedAsHumans #UnitedAsFriends."
Another photo posted on Lady Gaga's Instagram appears to show the huge crowd gathered for the vigil.
According to ETonline.com, Gaga had been scheduled to attend an Emmys-related event for American Horror Story: Hotel, but the event was canceled in response to Sunday's tragedy.