Lady Gaga just got a new tattoo that is incredibly meaningful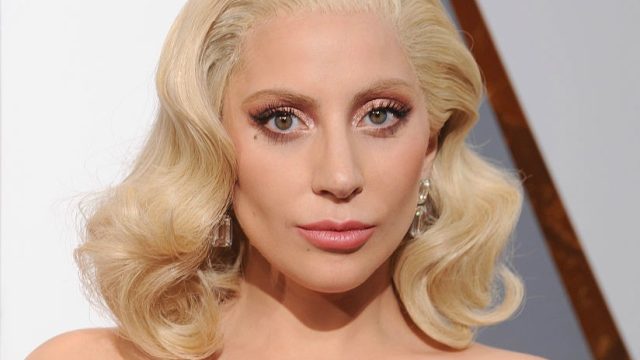 This past week, Lady Gaga got a new tattoo matching with some of the sexual assault survivors who joined her onstage for a powerful performance of "Til It Happens to You" at the 88th Academy Awards. The Oscar-nominated ballad was co-written by Gaga for the also Oscar-nominated documentary The Hunting Ground, which highlights the nationwide epidemic of sexual assaults on college campuses.
"At rehearsal the survivors and I made a pact," she shared over snapchat about her freshly inked unity symbol: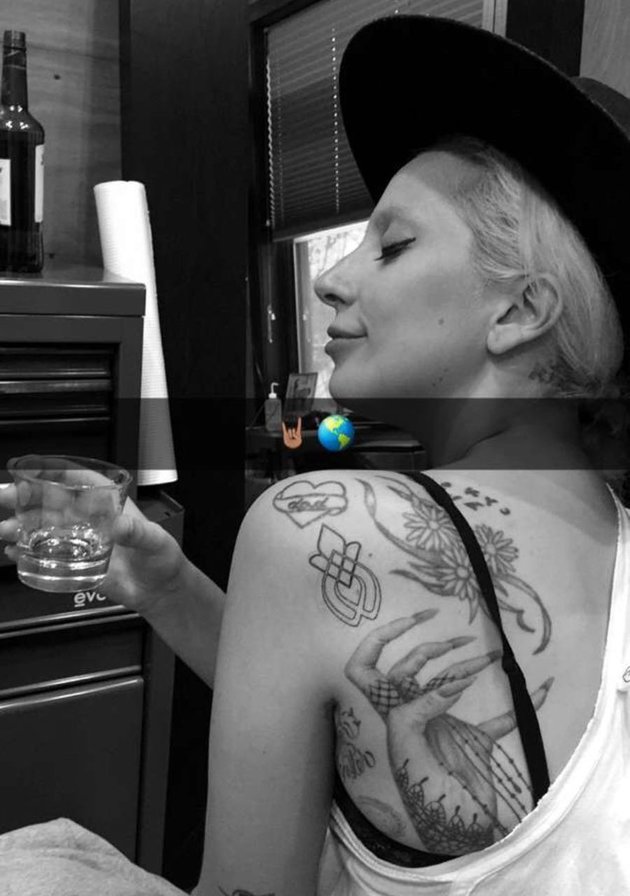 "She spent a great deal of time with the survivors throughout the rehearsal process, and they formed a unique and meaningful bond," Hunting Ground producer Amy Ziering said. "Many of them told me that speaking with her and hearing her share her story and what she'd learned was healing and life-changing."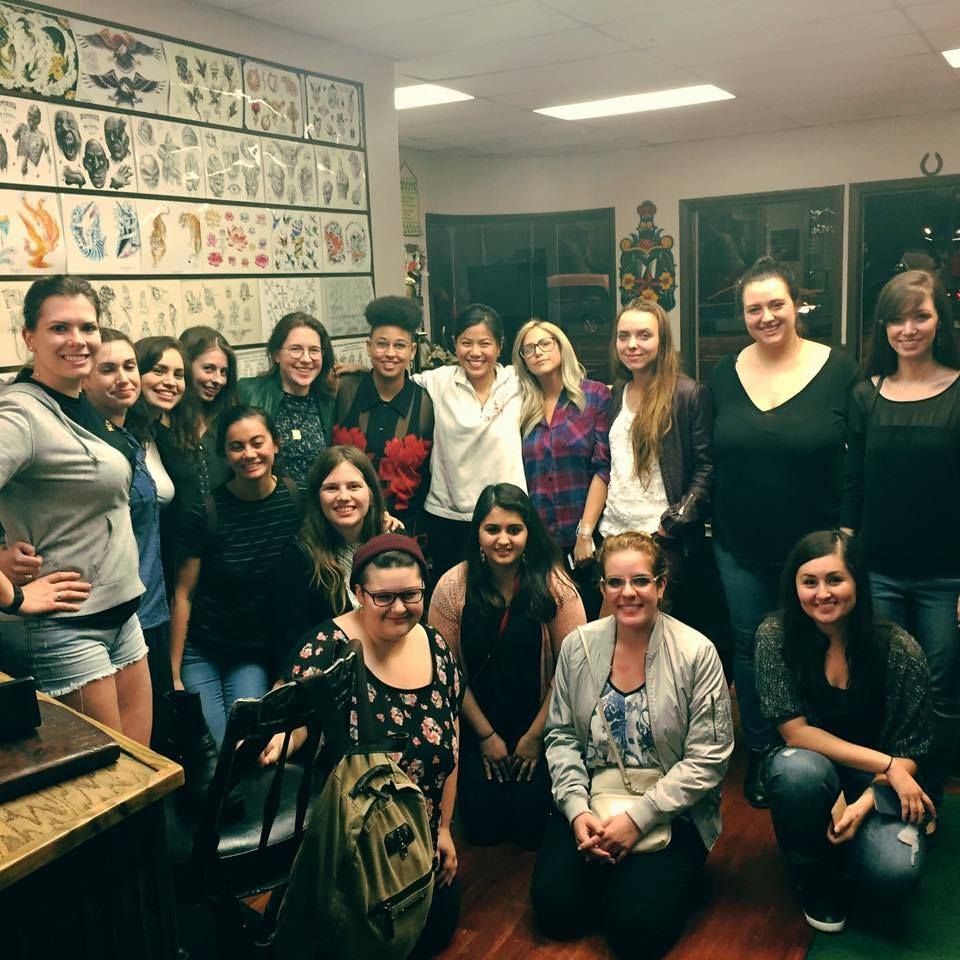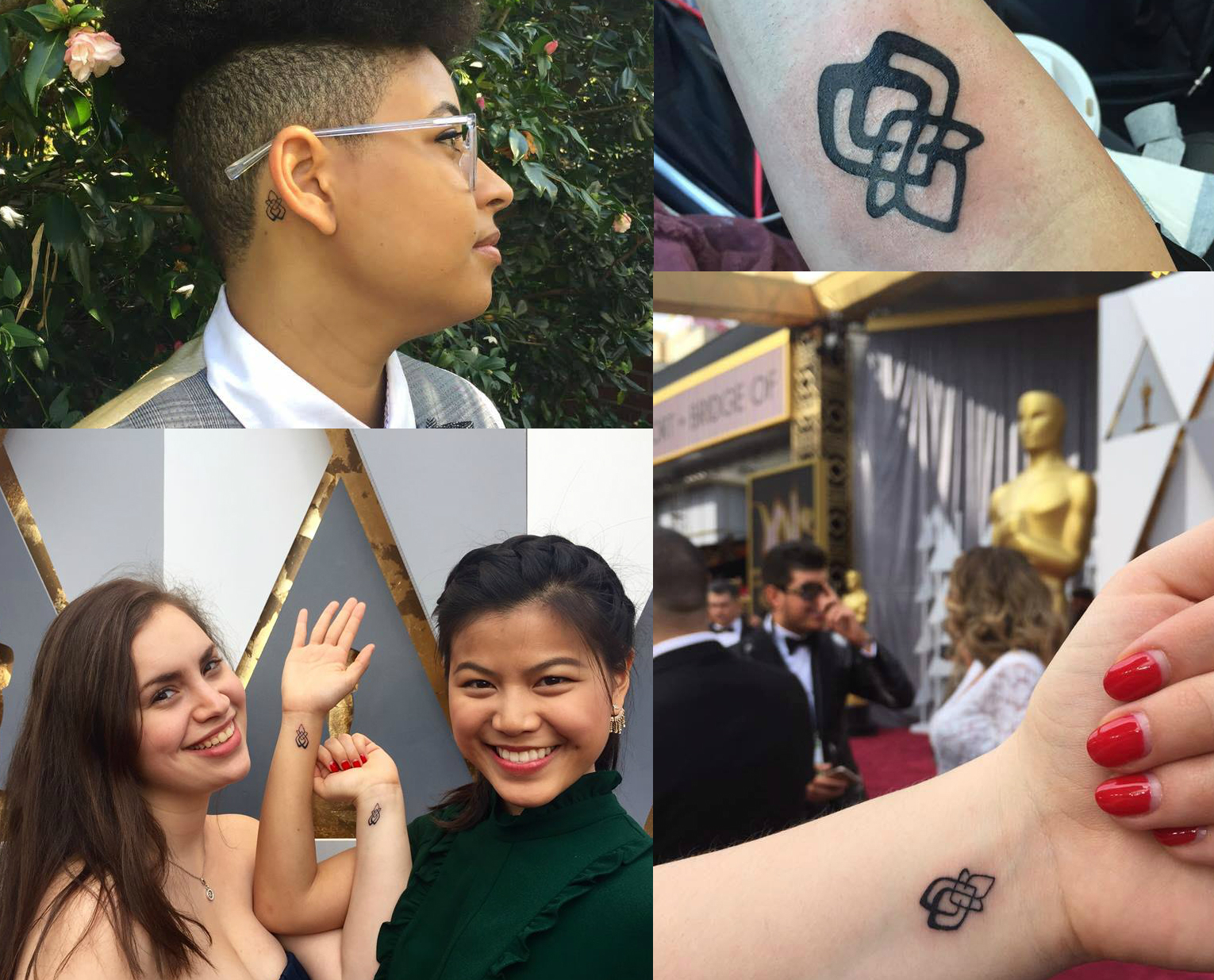 The six-time Grammy winner shared on Instagram that the feeling of  support was mutual: "They told me they were there for me to support me because they believed this message needed to be heard. Without them I never could have felt strong." Although Gaga has previously publicly revealed that she is a survivor of rape, the performance was a particularly meaningful experience for the artist; several close family members found out about her rape during the show.
Lady Gaga is also continuing her support and solidarity for sexual assault survivors on Twitter with a series of posts featuring hashtags such as #FreeEveryWoman and #FreeKesha.