All the hidden details of Lady Gaga's four Met Gala 2019 looks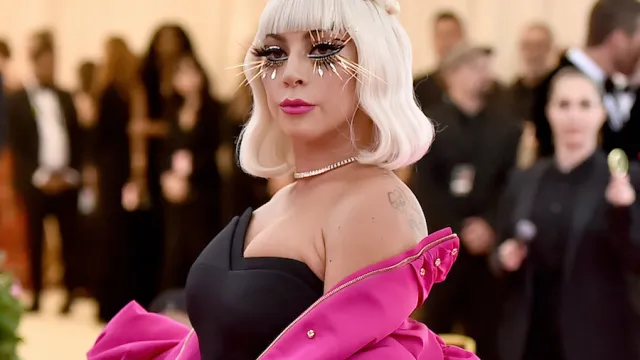 For Met Gala 2019, Lady Gaga reminded us of her era of raw meat dresses, oversized hair bows, and avant-garde egg situationswith her theatrical entrance to this year's ball. On the Met Gala red carpet, Gaga honored this year's theme, "Camp: Notes on Fashion," by acknowledging her own history of campy performance and awards show looks via a strip down into four different ensembles for the cameras, all designed by her friend, Brandon Maxwell.
Gaga walked onto the carpet in a hot pink gown complete with long billowy sleeves, a ruffled waist, and a seemingly endless train. Her hair was styled into a platinum blonde bob and accessorized with an enormous pink bow—reminding us of the gigantic bows she'd fashion out of her hair at the start of her career. Much like the time she was carried in an egg across the Grammys red carpet, Gaga had a crew aiding her on the Met Gala red carpet. Dressed in dapper suits and ties and holding umbrellas, the team carried Gaga's train and surrounded the "Shallow" singer before she revealed more of her ensemble.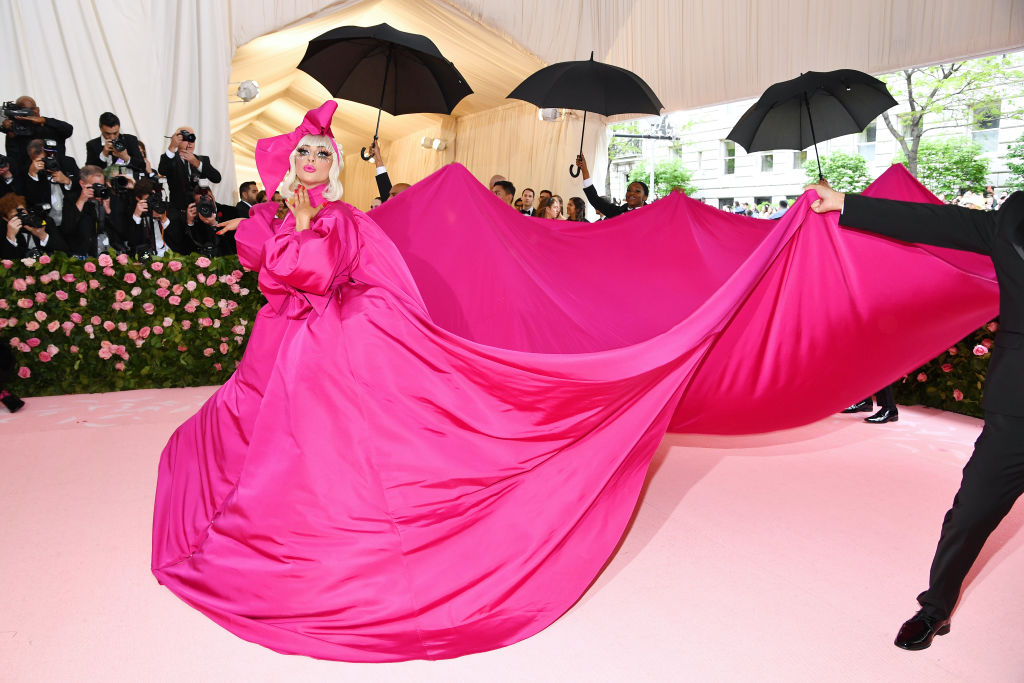 There she goes…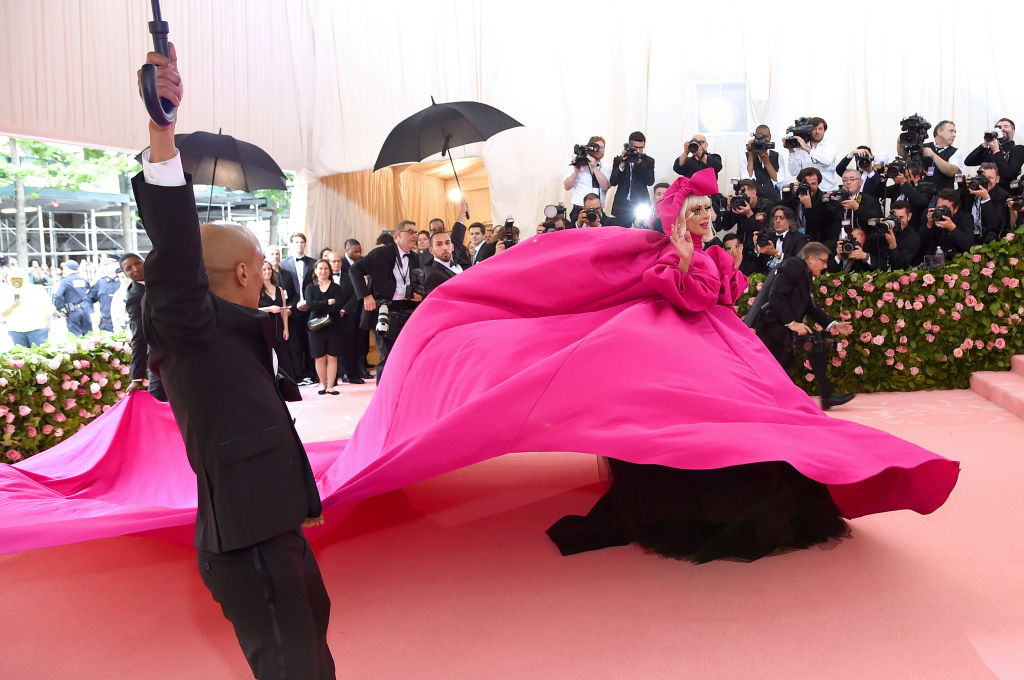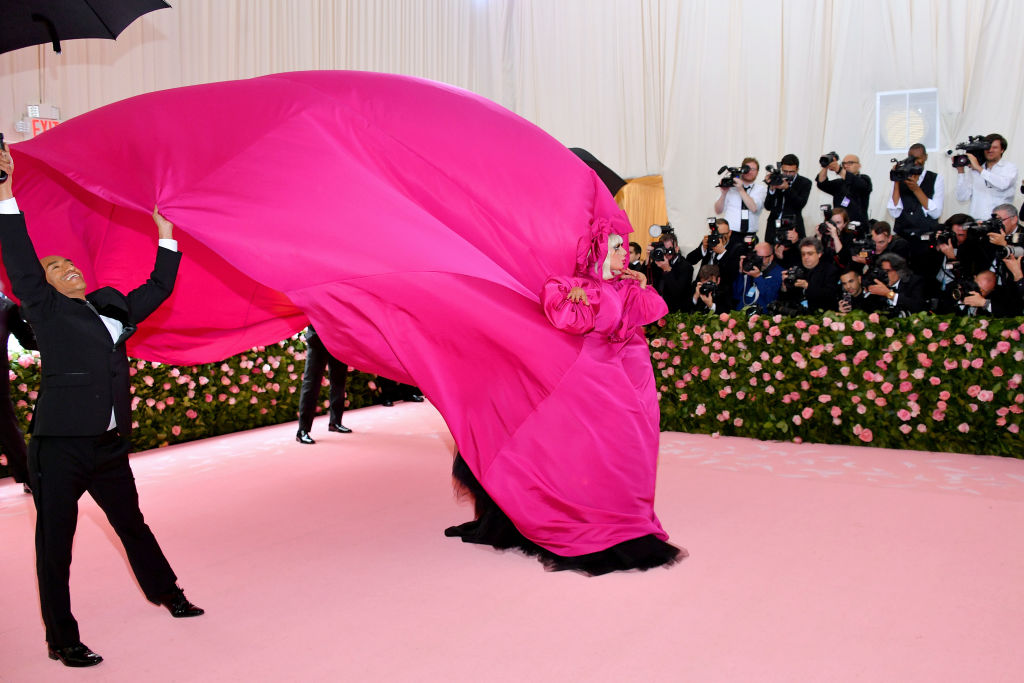 …into a strapless black ball gown reminiscent of Old Hollywood, holding one of the black umbrellas and donning a large bustle in the back of her dress…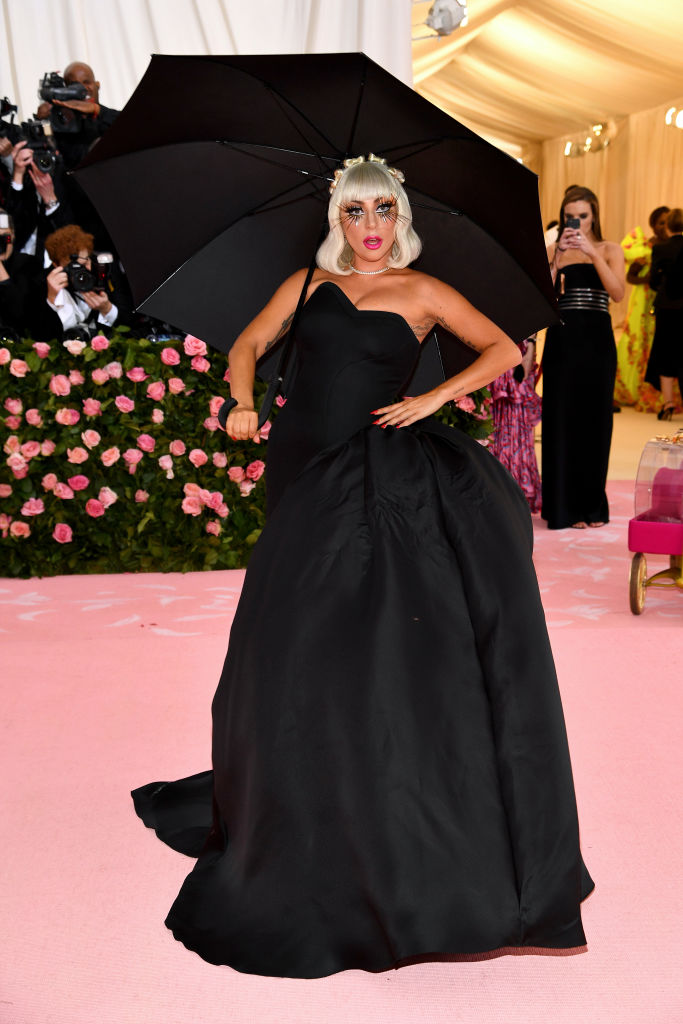 …which seemed to detach from her dress into sections.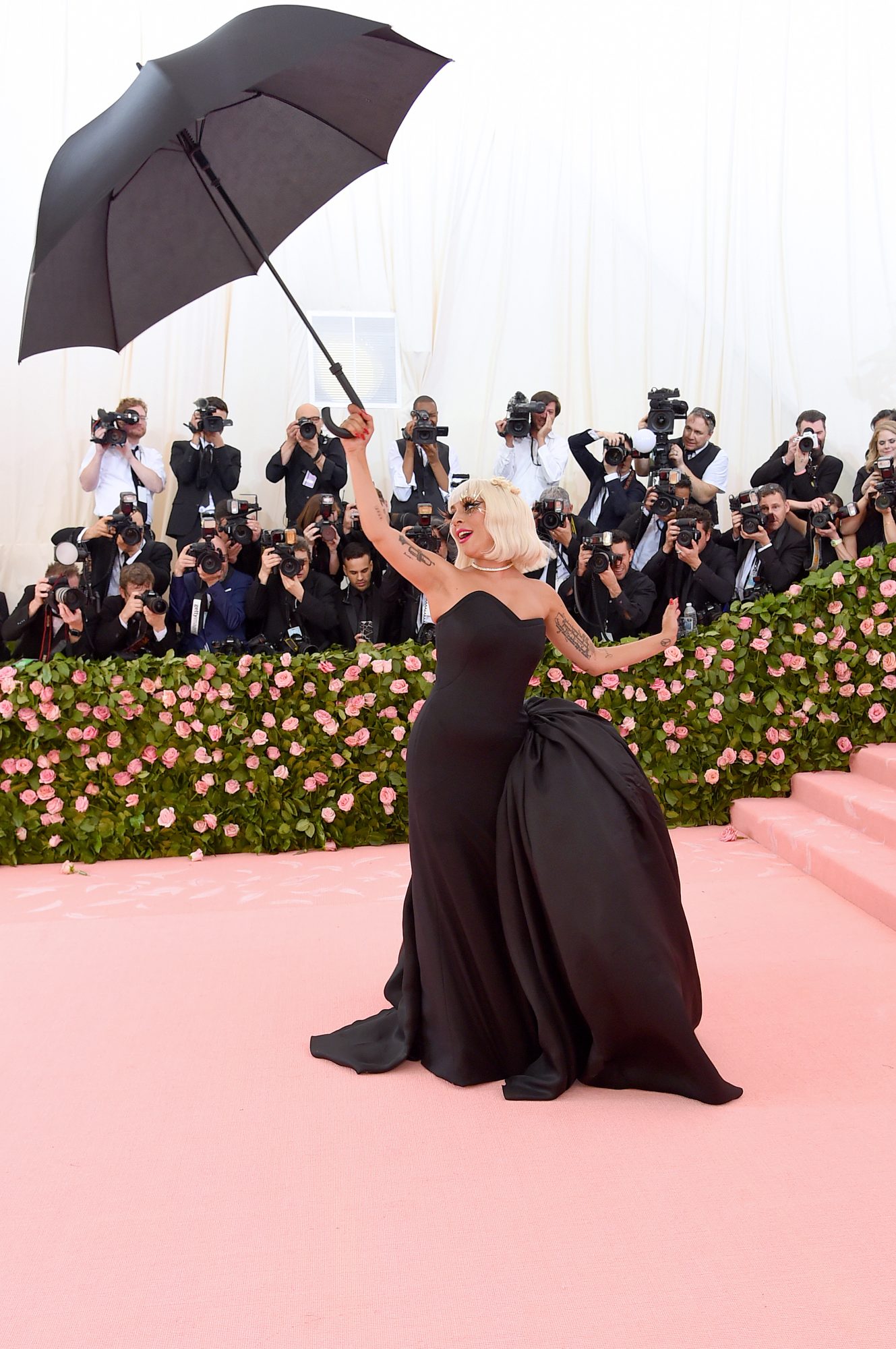 We also need to address that three-dimensional golden lash look around Gaga's eyes and the mini blonde hair bows around her head—an even more direct callout to her hair bow past.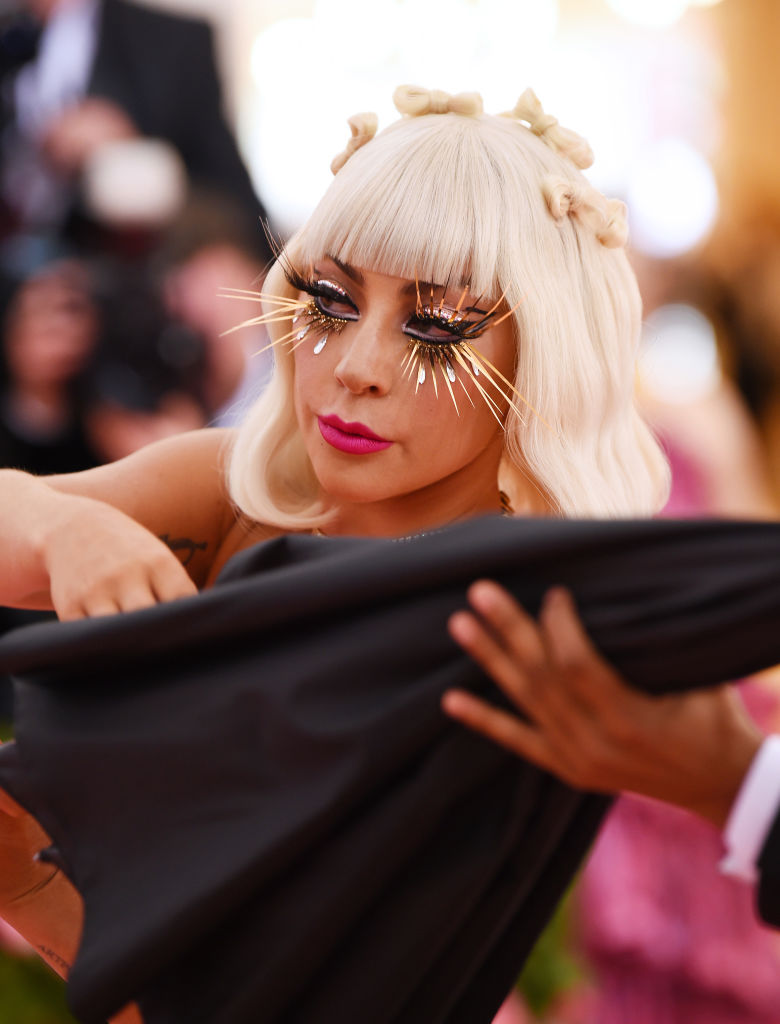 You didn't think Gaga was done, did you?
In a matter of moments, Gaga's strapless black ball gown was a hot pink dress again—this time a body-con with spaghetti straps. The "Telephone" singer accessorized with an actual brick telephone à la Zack Morris and oversized, bejeweled cat's eye sunglasses before engaging in some choreographed lipstick application.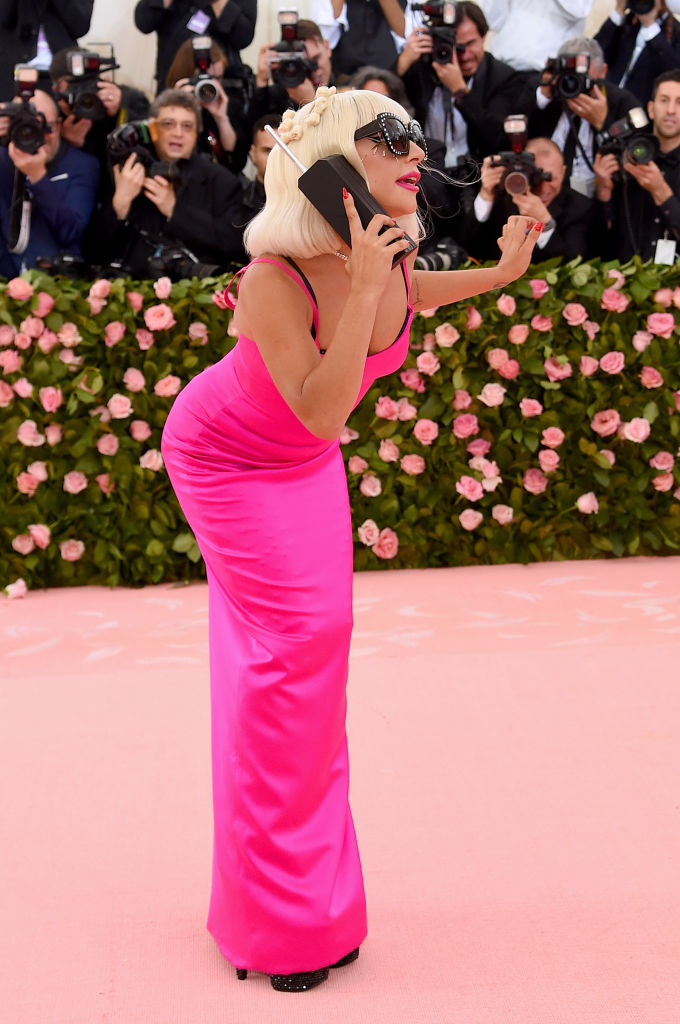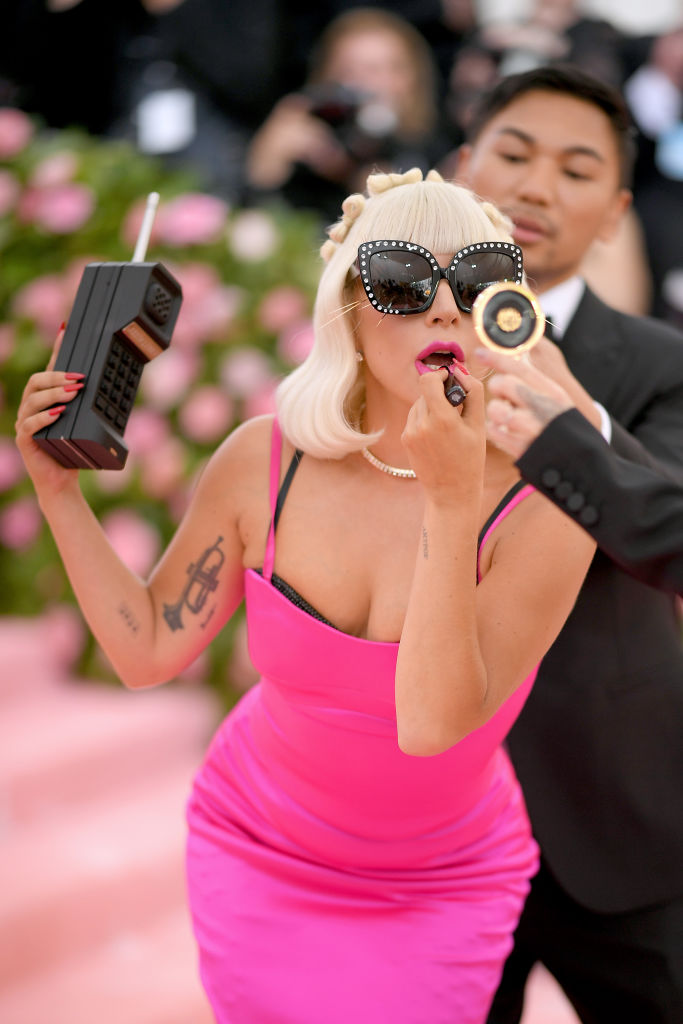 And now Gaga's final form…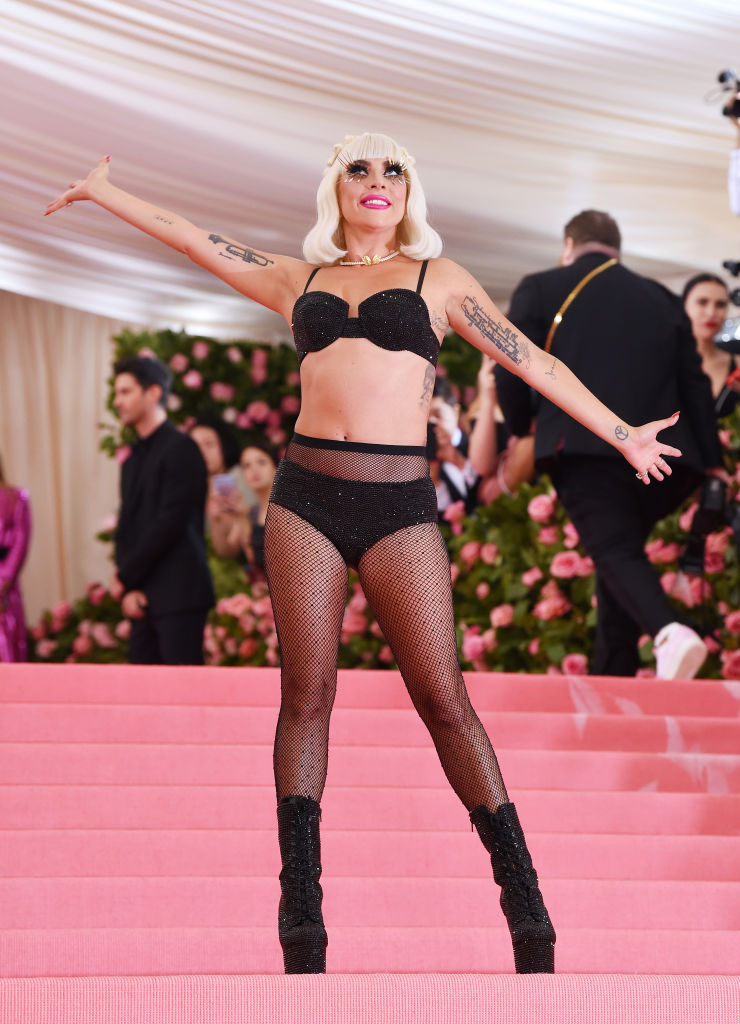 Is this another possible reference to "Telephone"? Donning all black, Gaga's last ensemble feels reminiscent of the hit single's music video—the high-heeled boots, the fishnets over black underwear, the black bra.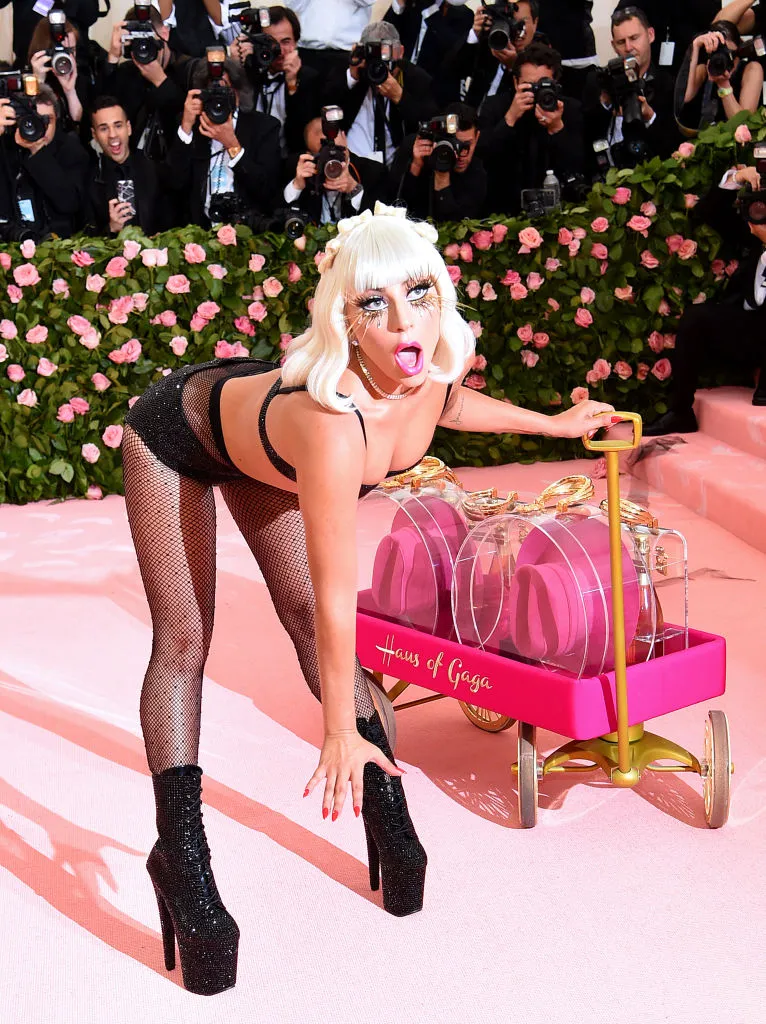 And why not throw a Haus of Gaga pink wheelbarrow into the mix? The A Star is Born actress carted around champagne and pink cowboy hats—another nod to her discography (Joanne, anyone?)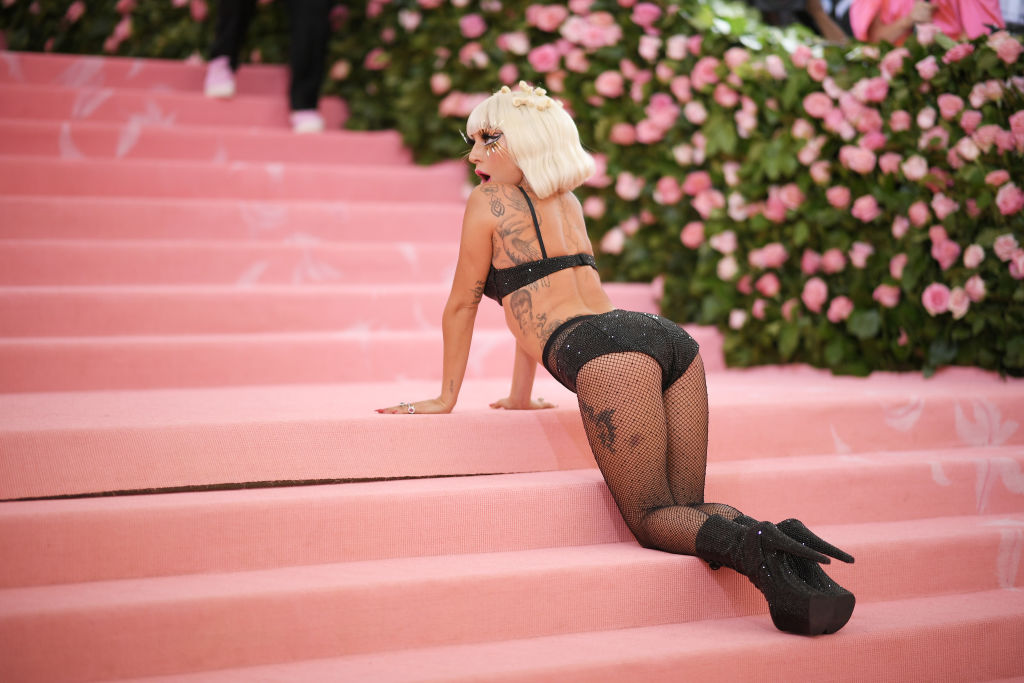 Since we're in the spirt of throwbacks, let's take it back to 2013 for a quick, "Yas Gaga, oh my God, yas."