Lady Gaga's essay about mental health is a powerful wakeup call to our political leaders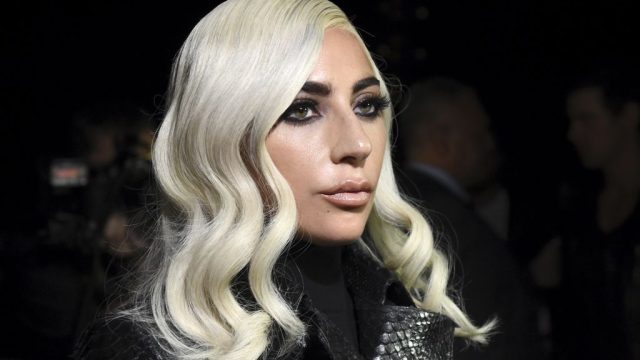 Lady Gaga is making headlines for her role in the film A Star Is Born, but today on World Mental Health Day, the multi-hyphenate is using the strength of her voice to speak about the mental health crisis facing our country. Gaga, who created the Born This Way Foundation, and Dr. Tedros Adhanom Ghebreyesus, director of the World Health Organization, co-authored a piece in The Guardian urging readers to pay attention to the current "mental health emergency."
"One in four of us will have to deal with a mental health condition at some point in our lives, and if we're not directly affected, someone we care for is likely to be," they wrote. "Yet despite the universality of the issue, we struggle to talk about it openly or to offer adequate care or resources. Within families and communities, we often remain silenced by a shame that tells us that those with mental illness are somehow less worthy or at fault for their own suffering."
Gaga and Ghebreyesus are calling for awareness and an end to the stigmatization of mental health services. "We can no longer afford to be silenced by stigma or stymied by misguided ideas that portray these conditions as a matter of weakness or moral failing," they added.
Gaga gave a two-fold plan for combatting this issue. First, they urged individuals to be allies, to be empathetic, and to put mental health resources at the top of the list when calling your elected government officials. Their essay also urged governments to spend more on mental health services, adding that "every nation in the world is a 'developing' country when it comes to mental health." They gave examples of places that have made mental health a priority, like the peer-to-peer education programs in the U.K. and Australia, or ThriveNYC, a mental health resource and training center in New York City—hoping that other governments can follow in their example.
"Both of us have seen how political leadership, funding, innovation and individual acts of bravery and compassion can change the world. It is time to do the same for mental health," they added.
Millennials, especially, are transparent about their experiences with mental health. According to the National Alliance On Mental Health, "millennials are more likely to talk about mental health than their parents or grandparents." However, as Gaga emphasized in the essay—we as individuals can help eradicate the stigma of mental illness, but we can only do so much without the support or infrastructure of our political leaders.
Read Gaga's entire Guardian piece here.