This is how Lady Gaga got her Spider-Woman-esque makeup look at the Super Bowl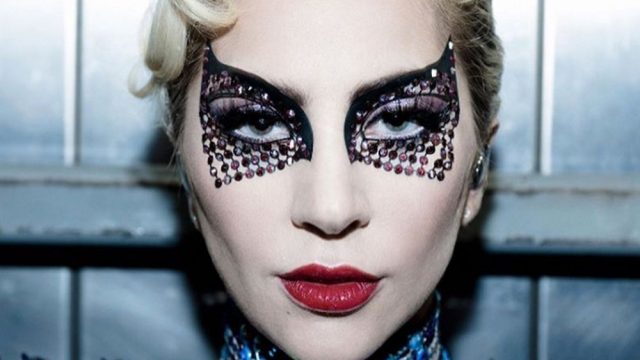 As we already know, last night there was a huge Lady Gaga concert on television, and it was AMAZING! (Apparently, it was bookended with some kind of football game, but that's no matter.) Not only did Gaga sound incredible and bless us with our fave hits, but she also looked fantastic with a Spider-Woman-esque eye makeup look courtesy of Marc Jacobs Beauty. Let's just say, it blew our minds. Gaga's makeup artist, Sarah Tanno, gave us a behind-the-scenes peek on Instagram into all the gorgeous makeup that went into creating Gaga's iconic look.
We aren't surprised to see that it was Marc Jacobs Beauty products that gave us this marvelous look — they are high quality and radiant products that stand out even in a crowd of hundreds of thousands of people, which is imperative at the Super Bowl!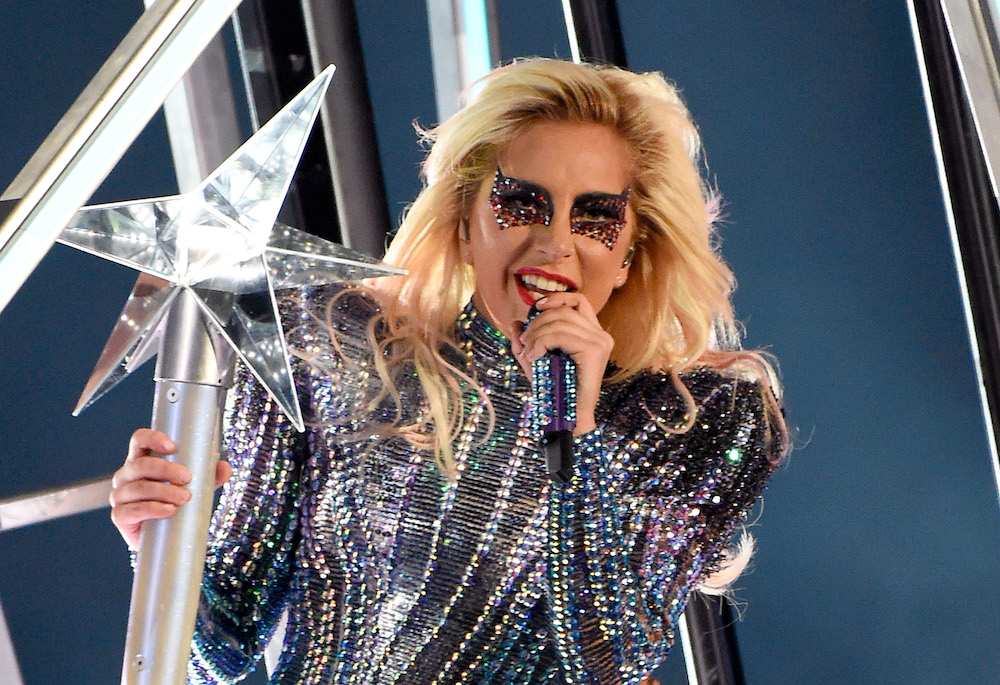 That purple eye shadow combined with those rhinestones give her a total super hero feel, don't you think? We love how Sarah Tanno combined all different shades like plum, lavender, and pewter to give her this custom look.
And you can't risk that lipstick smearing when you're performing in front of millions, but luckily she was in good hands with Marc Jacobs' lipstick in Dashing.
Gaga had just about every single Marc Jacobs beauty product at her disposal to help her look like the queen she truly is, and we are full on jealous.
Do those brushes look extra fluffy or what? To say nothing of how incredible this makeup table is — we die.
Gaga's skin looked healthy, smooth, and pretty much perfect if we do say so ourselves! Gotta love that fancy Marc Jacobs foundation — it really went to WORK.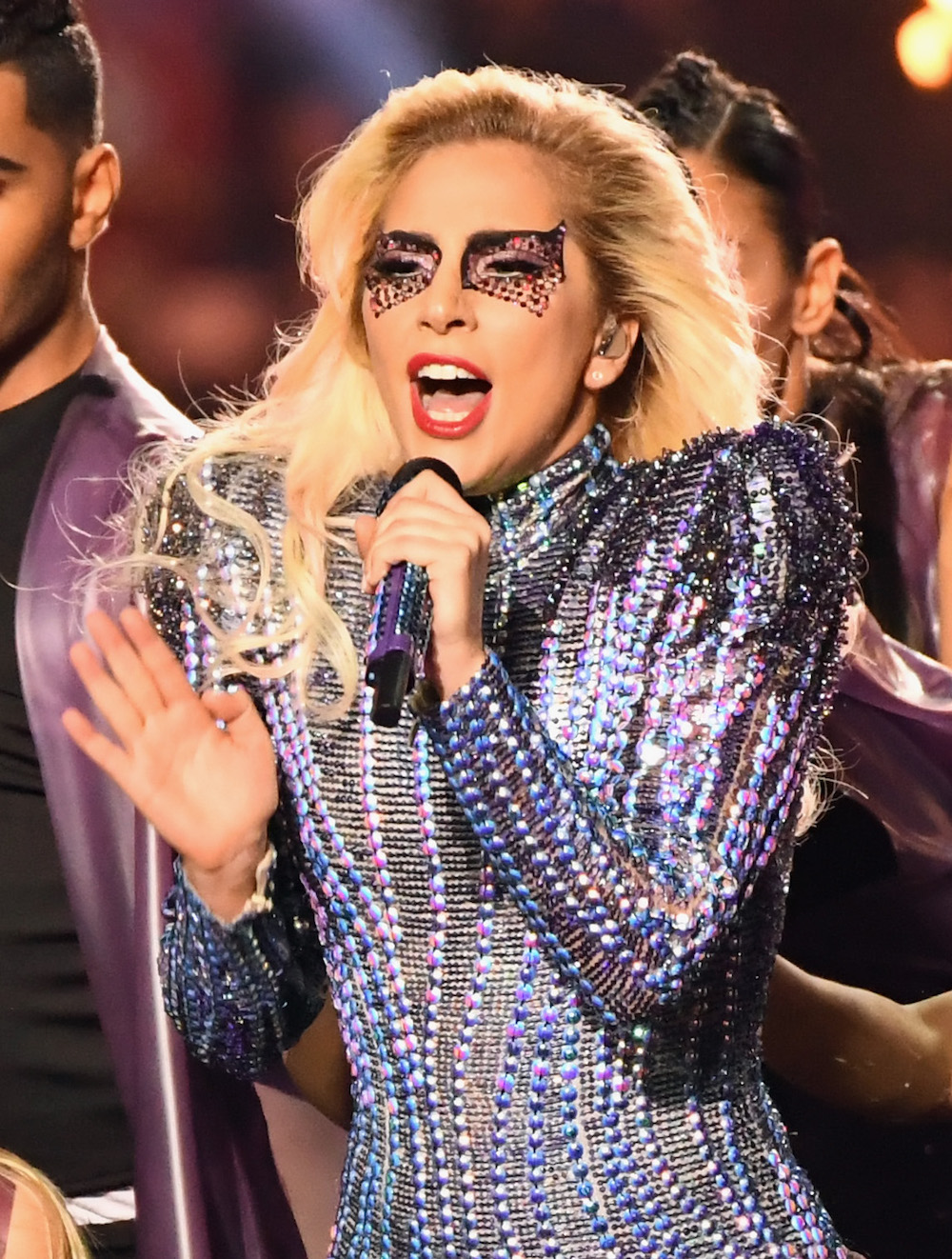 How is it that there wasn't a smudge or a hair out of place during that entire killer routine? It goes to show the power of some seriously strong primer with a great beauty brand. If Gaga can blow all our minds with her insane singing and dancing skills and look that incredible, can you imagine how good we'd look at our next sushi dinner!
Slay, Gaga, slay!