Lady Gaga's new lilac hair is a far cry from Ally's carrot-orange hair in A Star is Born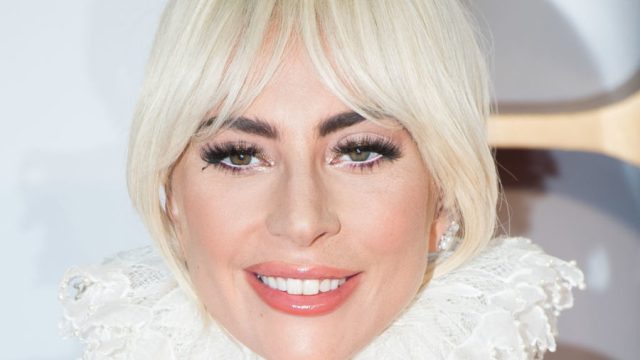 Jackson Maine will want to take another look at Lady Gaga from his chauffeured vehicle once he catches wind of her new hair. The A Star is Born actress just debuted lilac purple hair, the color of our sweet pastel dreams. Christian Carino, Gaga's fiancé, took to Instagram on December 19th to share an ethereal photo of his love with her new locks. He heartwarmingly captioned the picture, "fountain of kindness."
In the Instagram pic, the Joanne songstress is seen sitting before a fountain as her lilac hair falls over her face. The pastel shade is certainly a far cry from the orange hair she dons in A Star is Born as budding artist Ally.
Check out Gaga's new lilac hair below.
https://www.instagram.com/p/BrlJ8htA2UA
Lady Gaga couldn't be more on-trend either. Lilac hair was included in Pinterest's "100 Pinterest trends for 2019," so the multi-hyphenate is clearly ahead of the beauty curve here. Along with the rise of baby bangs and the embracing of grey hair in 2019, Pinterest reports that searches for lilac hair were up by 1077% and will only continue to increase.
Normally, Frederic Aspiras is responsible for all of Gaga's hair lewks. However, no details have been shared by the actress or her go-to hairstylist (assuming he's the one who colored her hair). One thing is clear: the dramatic hair change comes days before the star's Las Vegas residency, which is titled Lady Gaga Enigma. It's set to kick off on December 28th at Park MGM.
If you'll excuse us, we'll be perusing lilac hair inspo on Pinterest as the A Star is Born soundtrack softly plays in the background.