Lady Gaga just scored a two-year residency in Las Vegas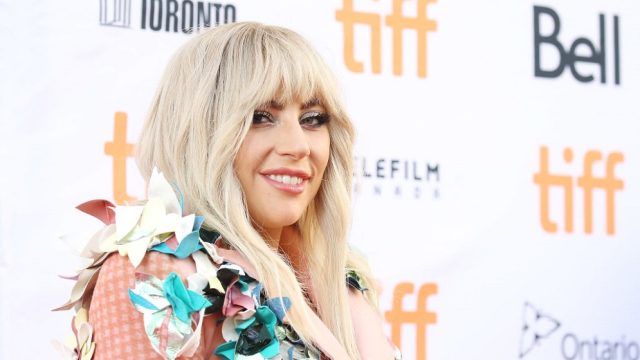 Well, this is good news for all of the Little Monsters out there. Lady Gaga will be hitting Las Vegas in 2018 — and she'll be staying for quite some time. The singer announced plans for a two-year residency, set to take place at MGM's Park Theater. She'll be following in the footsteps of acts like Celine Dion, who has her show set up at The Colosseum, and Britney Spears, whose "Piece Of Me" residency is set to end this year.
Fans will have to wait a year until the show's up and running, but we know it'll be worth the wait. Everything's scheduled to start up in December 2018, meaning that we may want to go ahead and book next year's holiday trip to Las Vegas in advance. As of now, the residency consists of 74 dates.
Lady Gaga confirmed the news on Twitter, and also noted that it was a lifelong dream to have a Las Vegas residency.
"It's the land of Elvis, Tony Bennett and Frank Sinatra, the Rat Pack, Elton John, Judy Garland and Liza Minnelli," she said in a statement. "It has been a life-long dream of mine to play Las Vegas. I am humbled to be a part of a historical line-up of performers, and to have the honor of creating a new show unlike anything Vegas has ever seen before."
Gaga's photos show her signing a contract, giving a toast, and sporting a hat that says "Vegas."
"I'll tell you exactly what I told my MGM and Park Theater partners," Gaga continued. "You can count on this performer always for one thing…I'll leave my heart on the stage every single night. Thank you to my fans for always believing in me. Meet me in Las Vegas baby, we did it!"
We're so happy for Lady Gaga, and know she'll put on one of the most creative shows that Las Vegas has ever seen (and that's saying something!)