Lady Gaga just got super real about her chronic pain and the importance of self-care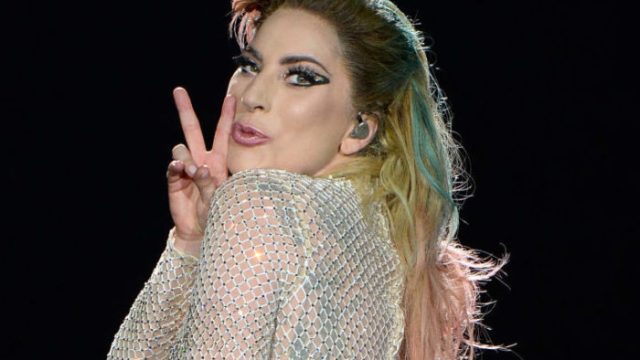 One of our favorite music/fashion/she-can-do-anything icons, Lady Gaga, is at it again. This time, Lady Gaga got super real about her chronic pain and the importance of self-care during a TIFF press conference. Mother Monster has a Netflix documentary coming out in less than two weeks (!) on September 22nd. Gaga: Five Foot Two follows a year in the life of the singer. So if we were in her shoes, we'd need probably feel the same way she is right now and need some serious "me" time.
Gaga: Five Foot Two reveals her life behind the scenes, from fame to chronic pain. It debuted at TIFF yesterday, and Gaga discussed the physical toll her intense work schedule has had on her.
"I'm going to take a rest," Gaga said at the festival during a press conference for the film, The Hollywood Reporter reports. "It doesn't mean I won't be creating. It doesn't mean I don't have some things up my sleeve." She said she'll "slow down for a moment, for some healing. Because that's important."
Of course, we could NOT agree more about the importance of self-care. Lady Gaga even teared up while talking about her chronic pain.
"It's hard. But it's liberating too," she said.
"There is an element and a very strong piece of me that believes pain is a microphone," Gaga continued, Variety reports. "My pain really does me no good unless I transform it into something that is. I hope that people watching it that struggle with chronic pain know they are not alone."
Documentary director Chris Moukarbel chimed in on the topic too.
"It was incredibly hard, on a basic fundamental human level, to be near someone experiencing pain like that," he said. "There's nothing you can do, beyond filming. I felt I needed to continue to roll. She was very aware of people struggling with similar chronic pain. She's not even sure how to deal with it."
It sounds like Lady Gaga is on the right track, acknowledging her chronic pain and deciding to take a break for a while. Meanwhile, we send her all our love. And if you haven't watched the trailer for the doc 100 times like we have, well, you're welcome.
https://www.youtube.com/watch?v=kxIua1MXhgo?start=1&feature=oembed
We're going to go count down until September 22nd and keep sending Gaga positive vibes in the meantime.