Wait, Lady Gaga's hat at the Victoria's Secret Fashion Show cost HOW much?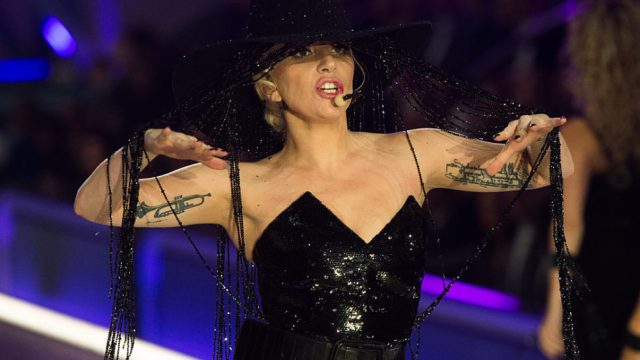 Wow, this accessory is pretty outrageous. You'll never guess what Lady Gaga's hat at the Victoria's Secret Fashion Show cost. Hint: it's a really BIG price tag!
We have yet to see the 2016 Victoria's Secret Fashion Show, but we do have photos and Lady Gaga looked amazing as she sang and strutted her stuff in five different looks.
On Wednesday, the Angels took to the catwalk in Paris to film this year's lingerie show and the "Perfect Illusion" singer was one of three artists to lend their voices to the extravagant affair. Gaga's ensembles however, were the real showstopper.
The biggest stunner was the 30-year-old singer's black hat that matched her glittery black jumpsuit. The hat was custom, outrageous and cost one million dollars!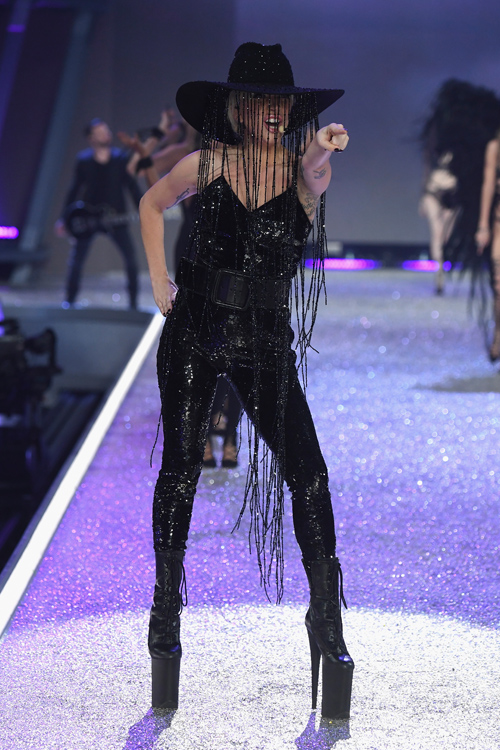 The black, bejeweled hat closely resembles her Joanne cover art hat (though not in pink). This headpiece however, contains of 45,700 Swarovski crystals, which hang decoratively from the entire circumference of the brim, almost touching the ground.
According to Women's Wear Daily, Gladys Tamez Millinery collaborated with Swarovski to create this one of a kind piece.
The publication revealed that it took over 300 hours to make for Lady Gaga, and involved a team of 10 people to complete it. Clearly, their hard work paid off.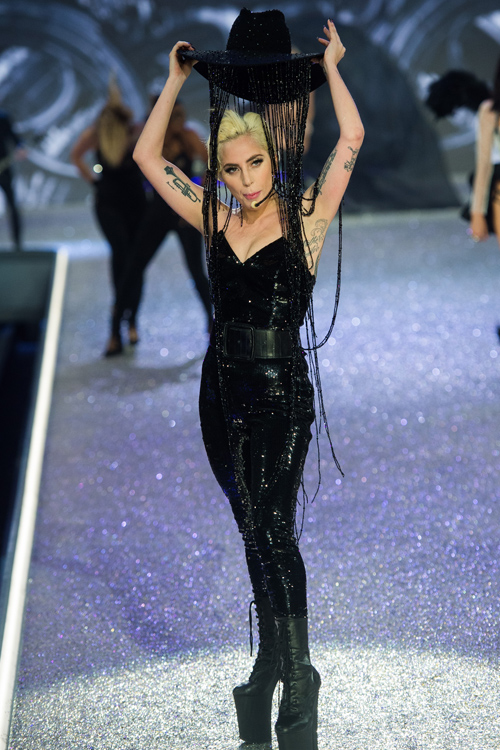 We love all of Gaga's stylish looks from the fashion show, but this hat and its price is just insane!
Check out Gaga's million-dollar hat and her other sassy outfit combinations, when the Victoria's Secret Fashion Show airs on December 5th on CBS.