Lady Gaga had the second most-watched Super Bowl halftime show ever, and we're so proud of her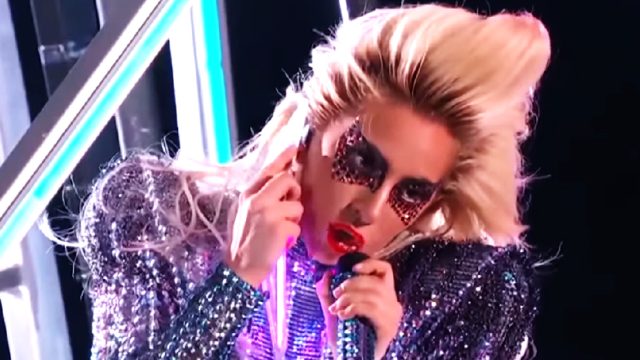 Even though it's only Tuesday, it's already been a pretty solid week for Lady Gaga. The numbers are in, and it looks like Lady Gaga's Super Bowl halftime show was the second most-watched halftime show in history. The first? Katy Perry, back in 2015. Both were so good, that it makes sense as to why they were so close.
Of course, this is good news all around. Not only did she score major viewership for FOX, but her own sales went up an incredible amount. In fact, her sales have had a reported 1,000% boost. It goes without saying that that's pretty impressive.
If you missed it, or simply want to see it again, the NFL made it available in HD on their YouTube page.
Gaga was said to have sold about 150,000 songs and digital copies of her albums after the show. It's totally obvious as to how she gained so many new fans after her performance.
Starting up with a few lines from "This Land Is Your Land," she transitioned into a wonderful medley of her biggest hits.
The song that impressed the most seemed to be "Million Reasons," which had 45,000 downloads alone.
And who could forget that truly epic mic drop? We thought Obama's was good, but he's got some competition.
(Also, speaking of drops, her physical drop at the end was wonderful.)
Without a doubt, Lady Gaga's performance this year is going to be tough to beat. Even though we won't know who'll be playing the big show in 2018 (Kanye's already campaigning for it, of course) the performer will hopefully watch Lady Gaga's flawless performance for a little bit of inspiration.