Lady Gaga still looked very rocker chic in her Grammys afterparty look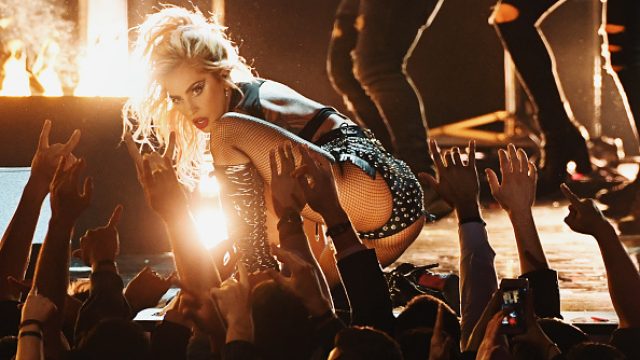 Leave it to our favorite mother monster, Lady Gaga, to find a way to always inspire our sartorial choices. For Lady Gaga's look at the 2017 Grammy Awards Interscope afterparty, she chose to wear plenty of leather, and we can't say we're surprised. Although we loved her spiked shorts and Metallica shirt during her performance with the legendary metal band Metallica themselves, it was Gaga's afterparty outfit that really showed of her rock and roll side. Clad in an asymmetrical leather dress with an exaggerated puffy sleeve and bejeweled lightning bolt accent, Gaga not only upped the fashion ante but looked like a walking nightmare, in the best and most fabulous way possible.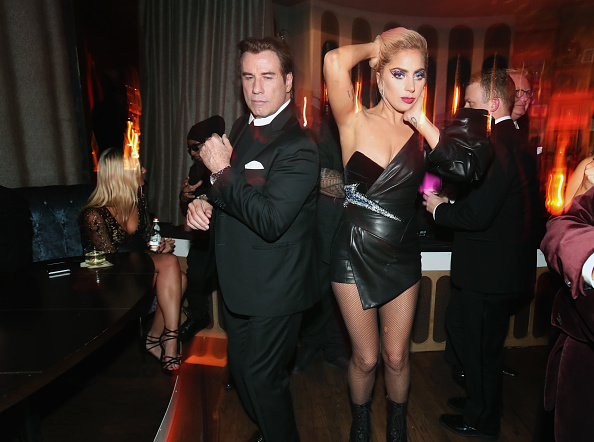 We love that she finished off the look with bold, graphic eye makeup in complimentary colors, bright pinkish-red lips and of course, fishnet tights that were vaguely shredded in some places. Even though she's known for being a pop-star, Gaga's exuberant style choices, outspoken attitude, and legendary performances aren't far off from what rock and roll is all about. We have to admit, we loved seeing her thrash around alongside Metallica, but we also love seeing her in leather.
https://www.instagram.com/p/BQdy4IXAe44
Lady Gaga never fails to inspire us with her fearless style, her bold aesthetic choices and of course, her voice. Whether she's wearing a meat dress, or an entirely leather look, she still makes us go gaga, and for that, we will always say thank you.