Lady Gaga got emotional about fame, love, and loneliness and it's heartbreaking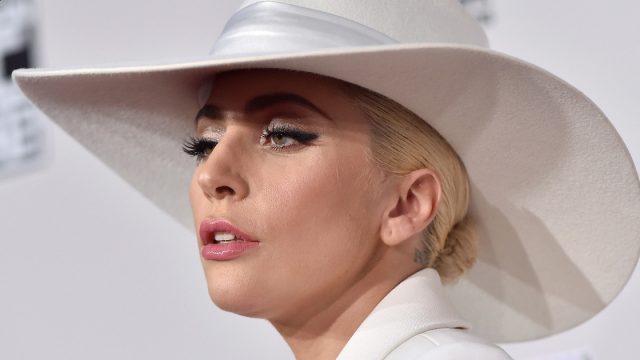 In an honest and emotional interview, Lady Gaga has opened up about fame, love, and loneliness, and it's so powerful.
Gaga, who recently released her fifth album Joanne, has been fairly candid recently. The star penned an essay about womanhood for the last issue of Harper's Bazaar, but has also opened up about suffering with chronic pain and grappling with the pitfalls of fame.
This introspection comes following the release of Joanne, the singer's most intimate and personal album to date. The record is an homage to Gaga's family and her aunt Joanne, who died aged 19 of Lupus. Although she never met her aunt, Gaga has spoken about how deeply her death affected her and her whole family.
Now the singer has opened up about Joanne and her life in an emotional interview.
Sitting down with CBS Sunday Morning, Lady Gaga told Lee Cowan about the difficulties of fame.
"I miss people. I miss going anywhere and meeting a random person and saying hi, and having a conversation about life. I love people," she said.
What's more, the singer spoke about her romantic life, too.
Gaga recently split with her partner, the actor Taylor Kinney. She confirmed that her single "Perfect Illusion" was about her relationship in an interview earlier this year.
"I think women love very hard. We love men. We just love with everything we have," Gaga told CBS Sunday Morning. "And sometimes I don't know that that love is met with, um, the type of dignity that we wish it would be met with. You know, we're not trying to make you less of a man. "We just want you to love us as deeply and as wholesomely and as fully as we love you."
Gaga also spoke about the transition she made from avant garde popstar to the introspection of Joanne.
"I used to come home and I think my mom used to watch me having a real hard time washing it off," she admitted. "I'd keep the wigs on, I'd keep the makeup on, I'd keep the outfits on. I never wanted to let my fans down, I always wanted them to see me in my art form."
https://www.youtube.com/watch?v=9q0TzIgNJfY?feature=oembed
Gaga went on to say that she only felt like she could be herself when behind the closed door of her home.
Explaining how it's legal to follow her, legal for people to take photos, and legal to approach her, the singer said that felt like she couldn't truly be herself in the public eye. Getting emotional, the Gaga told how her relationship with her family helped her find solace.
"Making your dad happy, especially for an Italian Catholic girl, feels really good. I feel that today. All the awards in the world [can get you] into all the night clubs [and designers] send you the nicest clothes, she said. "[But there's] nothing better than walking into your dad's restaurant and seeing a smile on his face, knowing that your mom, your dad, and your sister are real proud of you, and that you haven't lost touch with who you are. That, for me, is real success."
Gaga, who plays the Super Bowl halftime show this February, also spoke about how she'd react if her career fell apart.
"If this were all to go away tomorrow, all the big success, I would still be very happy going from bar to bar playing music for people, she said. "The reason that I'm here at all is because of my relationship with my family and their encouragement of me to be a musician and to work hard. As long as I stay there in that space, I can do anything. "That's my truth.
https://www.youtube.com/watch?v=HNic2PH1Wmg
We love how honest and real Lady Gaga has been through out this whole era. While we LOVE the dramatics and theatrics that made her famous, it's amazing to see what a multifaceted artist she is behind the wigs and meat dresses.
Lady Gaga's fifth album Joanne is out now.