Fans think Lady Gaga wore an engagement ring at the 2018 Grammys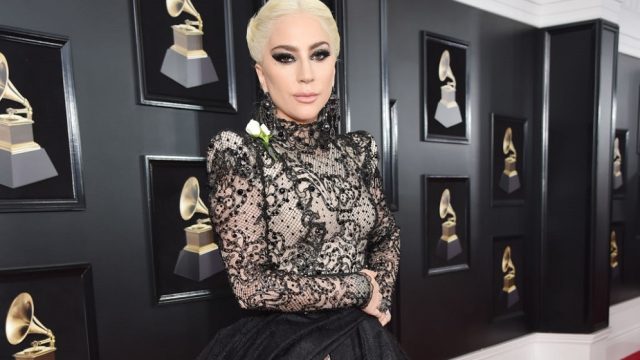 While all eyes were on Lady Gaga during her gorgeous performance at the 2018 Grammy Awards, they were also on her finger. After fans speculated for months about whether or not Lady Gaga is engaged, she wore a ring that had them questioning even harder.
Lady Gaga, who's been linked to boyfriend Christian Carino since the beginning of 2017, dropped the L-bomb publicly last September. People wrote that during a show, Gaga said that "the best part about being in love with someone is having them there to catch you if you fall." Fans were thrilled to hear that Gaga was in love again, especially after she broke off her engagement to Taylor Kinney.
And this past November, sources claimed she and Carino were engaged, though neither one has confirmed or denied the news. According to Us Weekly, the big moment took place privately this past summer after Carino asked permission from Gaga's father. But sources also say that wedding planning has been put on the back-burner while Gaga focusses on treatment for her fibromyalgia.
Engaged or not, it's clear that Carino is enamored with the star.
And Gaga wore a highly visible (and large!) ring on her left-hand ring finger at the January 28th awards.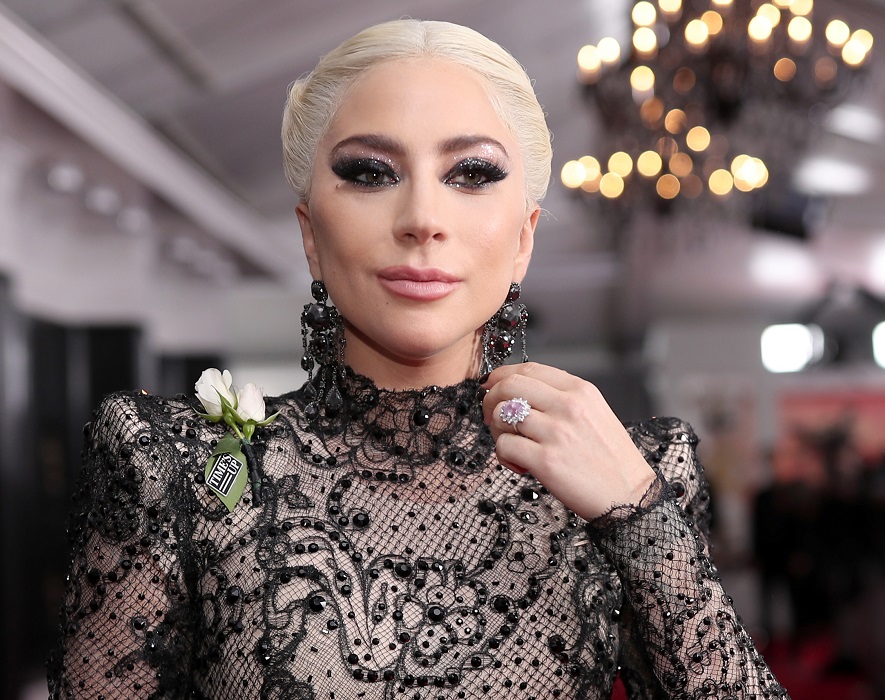 She even wore it during her big performance.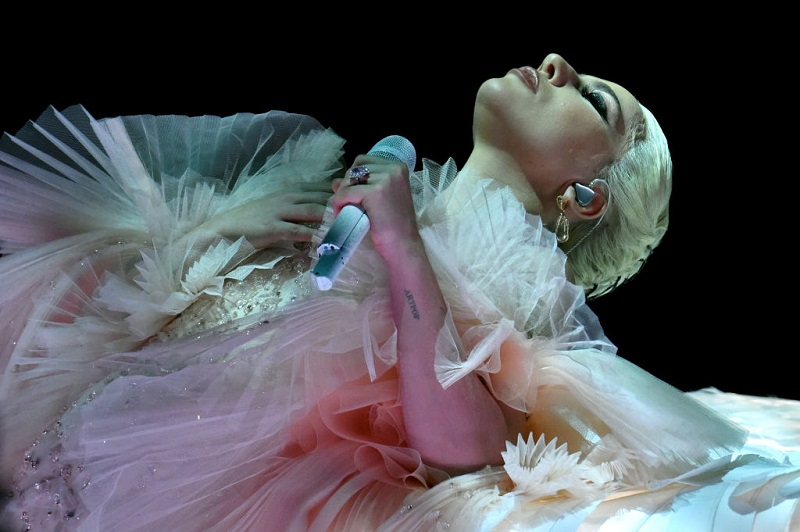 Of course, it could always just be a standard, gorgeous diamond ring that she chose for the night — and decided to wear on that finger.
The ring surprised a lot of fans.
At this point, all we really know is that Gaga seems blissfully in love — and that she crushed her Grammys performance. And if a wedding is on the horizon, we hope Gaga shares it with the world soon. Because we're gonna need ample time to mentally prepare ourselves for a Lady Gaga wedding dress.