Lady Gaga invited stunned fans to her dad's restaurant for a signing and it looks incredible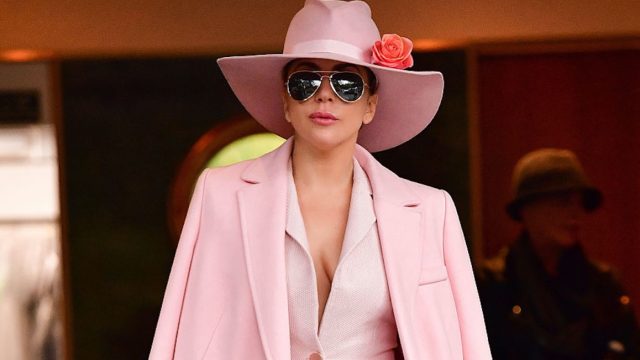 Lady Gaga is known for a lot of things, but most of all her flair for the dramatic. The pop star always does everything with a sense of flash and occasion. So it totally makes sense that she would announce a last second surprise album signing at her parent's restaurant in the Upper West side in NYC!
On Friday, Gaga took to Twitter to announce a surprise signing for her new album "Joanne."
Fans were understandably freaking out, and many flocked to the location almost immediately.
As is the norm for super cool things happening in NYC, there was reportedly a line around the block. Fans were beyond excited to get in for a chance to meet and get an autographed album from Gaga. false false
Gaga arrived at the restaurant shortly, looking amazing and powerful in a pink hat and a gorgeous pink and green coat. false
Someday we hope to make an entrance that amazing.
"Joanne," is named for Gaga's paternal aunt who tragically died of Lupus at 19 years old. The location of the signing was also super fitting because her parent's restaurant is also named Joanne in honor of their beloved relative.
It was such a cool gesture, and her little monsters were clearly so stoked!
We're honestly just bummed that we didn't make it out there too!
Congratulations to Lady Gaga who always knows how to turn heads! Check out her new album, "Joanne" and her upcoming Super Bowl performance in 2017!