These photos of Lady Gaga hugging her family and crying after the Super Bowl are making us cry too
As if we couldn't love Lady Gaga any more than we already do, the mother monster just had the sweetest moment with her family after the Super Bowl LI halftime show. Wearing a Versace top decked out in crystals and strong sculptural shoulder pads that resemble that of football players and matching hot pants, the artist is seen in tears, hugging her sister Natali Germanotta backstage after her performance. We're not quite sure what Gaga is feeling in these photos, but from her emotional expression we know she's probably thankful to be embracing her sister. And of course, leave it to Gaga to look flawless while she cries — not even her lipstick can be bothered to smudge.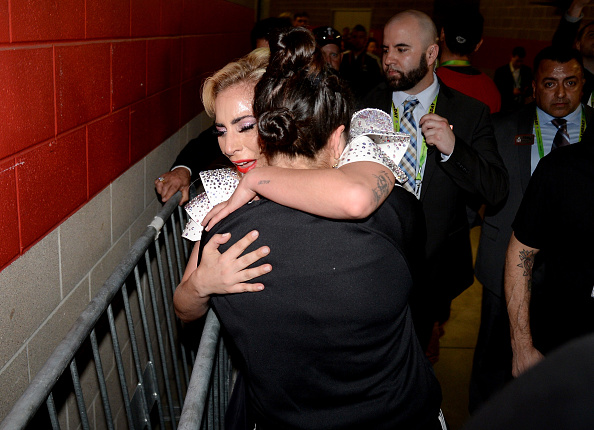 The singer is also seen with the same emotional aura hugging her parents, Cynthia Germanotta and Joe Germanotta. Talk about a special moment! Though her facial expression seems somber, we're sure that Lady Gaga is thankful to have her family close by. We already know Gaga's close to her family, and that her latest album "Joanne" is about her father's sister, Joanne Germanotta, who died of lupus at 19. Joanna is also Gaga's middle name, as well as the name of her parent's Italian restaurant in New York City's Upper West Side.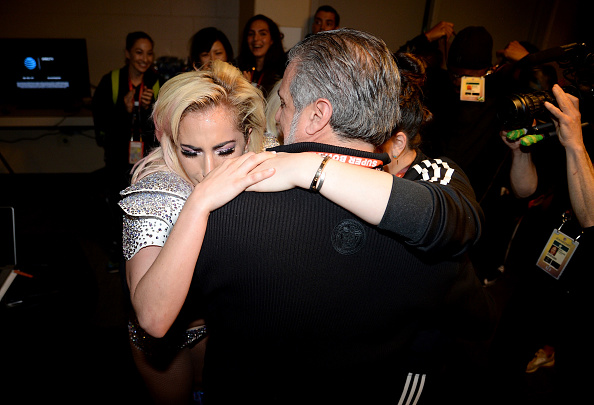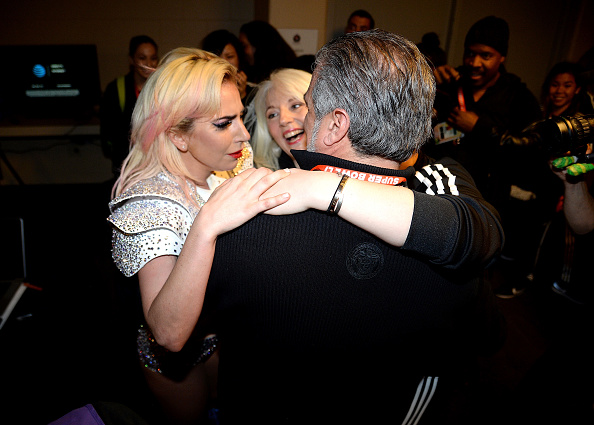 After such a stellar performance at the Super Bowl halftime show, we're not surprised Lady Gaga is so emotional! We are surprised that she still manages to look so flawless, but that's just Gaga, isn't it!