Lady Gaga is coming back for "American Horror Story" Season 6
If you were a fan of Lady Gaga's Golden Globe-winning performance on American Horror Story: Hotel, you'll be thrilled to hear that the singer (and now actress) will be returning for the next season of Ryan Murphy's horror anthology series.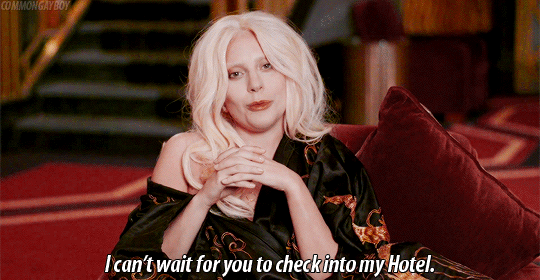 During an interview with Z100, Gaga confirmed she will be coming back for the show's sixth season, but refused to divulge much else.  "I can't promise you how or when or anything like that," she said. Gaga will be following in the footsteps of other AHS alums who appeared in the series in various roles, such as Sarah Paulson, Evan Peters, Angela Bassett and Kathy Bates.
No details have been released as far as the new season's setting. So far, Murphy has scared us with a "murder house," an insane asylum, a New Orleans-based coven of witches, a 1950s-era freak show and the aforementioned hotel. Any guesses on where the next season will take place?