Lady Gaga just opened up about her heartbreaking history with chronic pain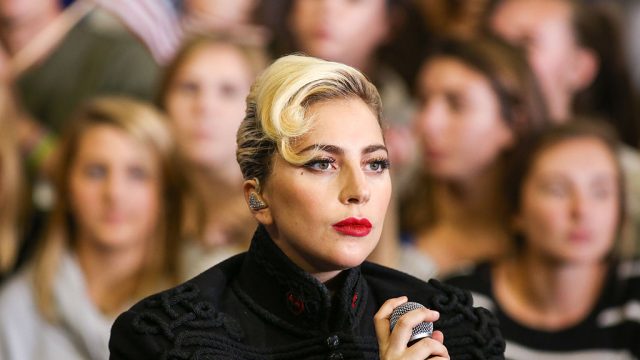 There's a lot to admire about Lady Gaga, not the least of which is how open she's been in recent years in both her support of and experience with sexual assault. Early this year, Lady Gaga mentioned the chronic pain she suffers from, ten years after her sexual assault, and our hearts went out to her. Today, she continued her tradition of transparency, which is so so so important in a culture that seeks to silence women's voices when it comes to speaking out against the violence often perpetrated against them.
Lady Gaga shared an Instagram, opening up to followers about the challenging day she's having with her pain.
Her caption read:
Having a frustrating day with chronic pain, but I find myself feeling so blessed to have such strong intelligent female doctors. I think about Joanne too and her strength and the day gets a little easier. Plus I got @wanaynay by my side. "Hey Girl, we can make it easy if we lift each other." 🌸
Opening up like this is important not only to open up the discourse on sexual assault, but we're also sure it makes a huge difference to others suffering from chronic pain. It's difficult for most of us to imagine what it would be like to be in real, physical pain so frequently, and not knowing when or if it will ever stop.
Like most things, one of the first steps toward making people more understanding and opening of the issues others face is talking about them, and we applaud Lady Gaga's contributions to keeping the dialogue open.