Lady Gaga shared her thoughts on Bradley Cooper's Oscars snub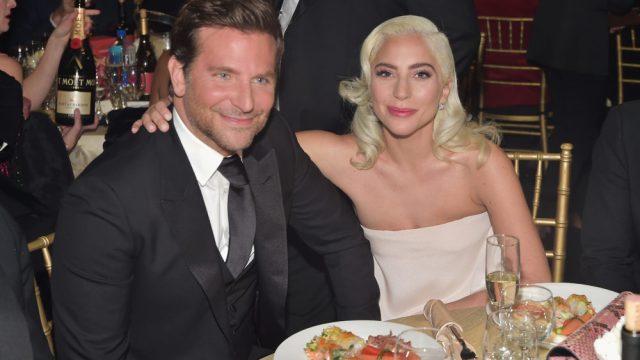 Bradley Cooper's directorial debut, A Star Is Born, quickly won the hearts of both critics and audiences alike, with many expecting the film to sweep awards season. In many respects, the movie is killing it, racking up a total of eight nominations at the 2019 Oscars, with both Cooper and Lady Gaga receiving nominations for Best Actor and Actress, respectively. However, Cooper didn't snag a nom for Best Director—which some view as one of the biggest snubs of the year.
In an interview with The Los Angeles Times after the nominations were announced on January 22nd, Gaga was asked if she was "upset" that Cooper wasn't nominated for Best Director.
"Well, you know, you never know what's going to happen," she said. "But at the end of the day, he knows that he's the best director in my eyes, and in all of our eyes as his cast. I know that he's so happy that we've all been nominated and that the film was recognized and we all feel really, really beyond elated for the recognition."
Gaga and Cooper famously became fast friends while filming the movie together, and Gaga even kept one of Cooper's shirts from the set. "I just wanted to have a piece of him with me," she told Variety.
It certainly seems like no matter what happens, the Oscars will be a big night for A Star Is Born. And it seems Gaga couldn't be prouder. "To be recognized at this level just makes the heart explode," she said, "because truly and deeply, I still very much feel like a child with big dreams."