A lot of ladies are wearing this nail polish to the polls for this super cool reason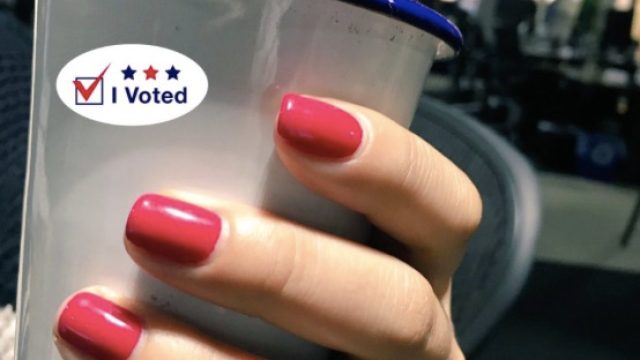 As you know, today is VOTING DAY! The day where everybody votes and gets involved in their bright future by debuting bold red nails. Come again?
Yup, apparently Hillary Clinton enthusiasts are making quite a statement by wearing red nail polish to the polls (shout out to Cosmo for this!).
Given our affection for things that make our nails pop (we actually found the best red nail polish earlier this year and all the sultry nail polish shades we need this fall, NBD), we're well-equipped for this awesome trend. So what shade are they wearing, you ask?
Their shade is from OPI, and it's called Madam President (duh!). Oh, and it looks absolutely killer on these confident ladies.
Are you starting to realize the power of JAW DROPPING RED NAILS?
So if you haven't voted yet, grab some red nail polish and get to the polls!
The nail polish isn't essential to voting of course, but it undeniably makes things more fun. You kind of get to kill two birds with one stone, because you voted which is essential for the world, and you ensured that your nails are swoon-worthy for any occasion that may require them to impress.
Nice one.