LaCroix-inspired makeup is here, because our love for the sparkling beverage is endless
We recently saw a viral hair trend inspired by LaCroix sparkling water, so it makes perfect sense that the seltzer has become a muse for some very pretty eye makeup looks.
Our love for sparkling water knows no bounds. Even if LaCroix isn't your favorite of the bunch, you must admit that the brightly-colored cans have an alluring aesthetic. LaCroix's made its way into desserts, songs, style, and now makeup.
Beauty influencer Markie Meghan (@markiemeghan) took her love for the Berry flavor to the next level with a colorful eye look. The babe used Sigma Beauty's new Créme de Couture Pressed Color Palette to create the fuchsia and teal look. Fox-Glove Liquid Lipstick balances it out, and she topped it off with glitter on the crown of her head.
The self-described "Wicked Witch of the East" and "unicorn" explained that her look was in fact influenced by the hair trend. "When you just want to be a @lacroixwater SO BAD. There's a trend of LaCroix inspired hair going around so here's my LaCroix inspired FACE."
Markie Meghan used a ton of products to create the look, which are listed in the caption of her Instagram post. She promises it's not an ad, but we think she'd make a pretty good spokesperson for the beverage brand.
Sparkle on the outside as well as in.
https://www.instagram.com/p/BblAXGSATta
We gotta try this lewk.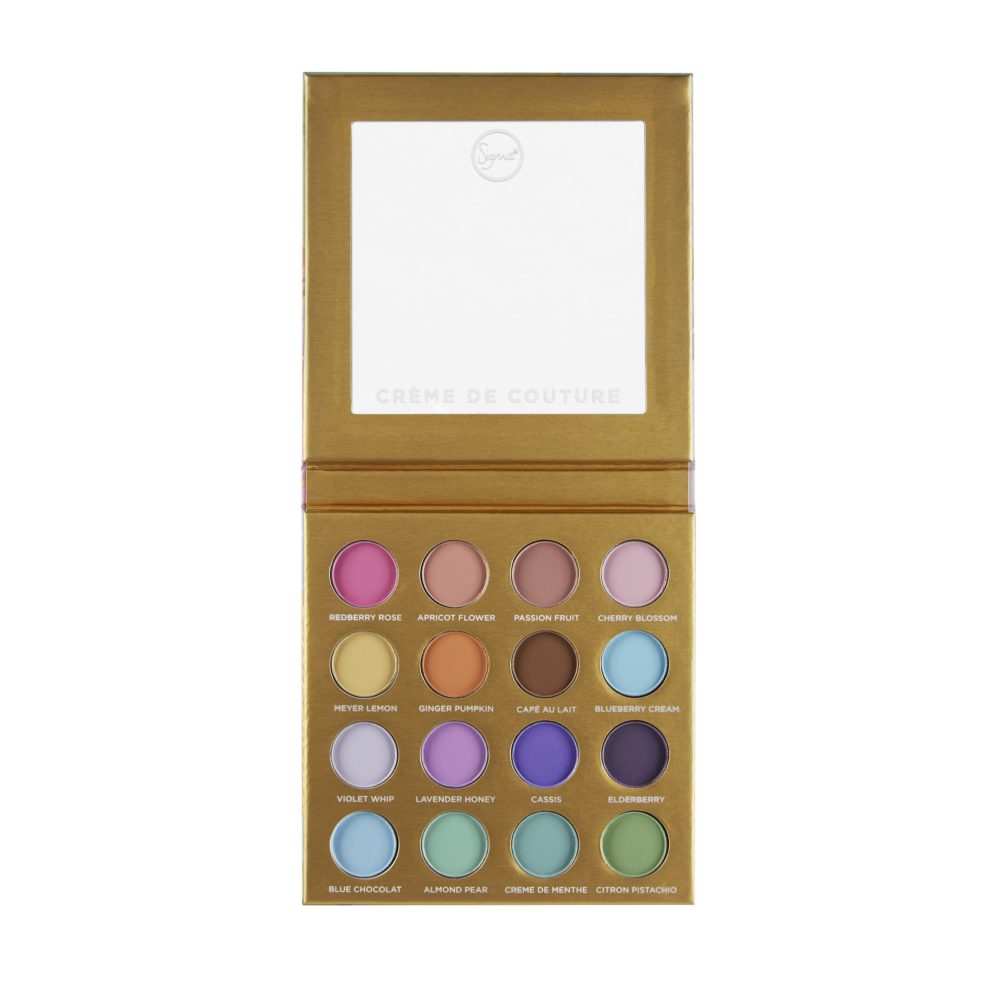 Any of the color names in the palette would make great LaCroix flavors!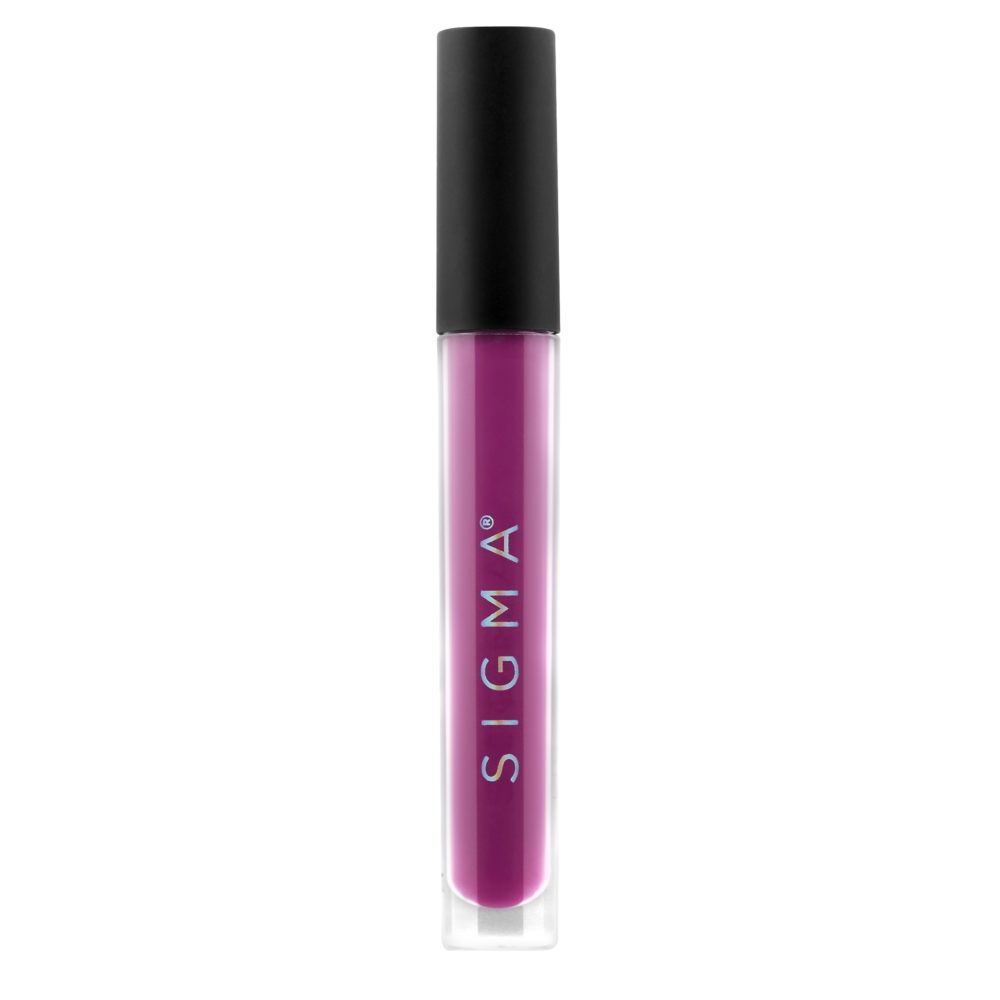 A long-wearing matte that won't get all over your seltzer can.
Love it.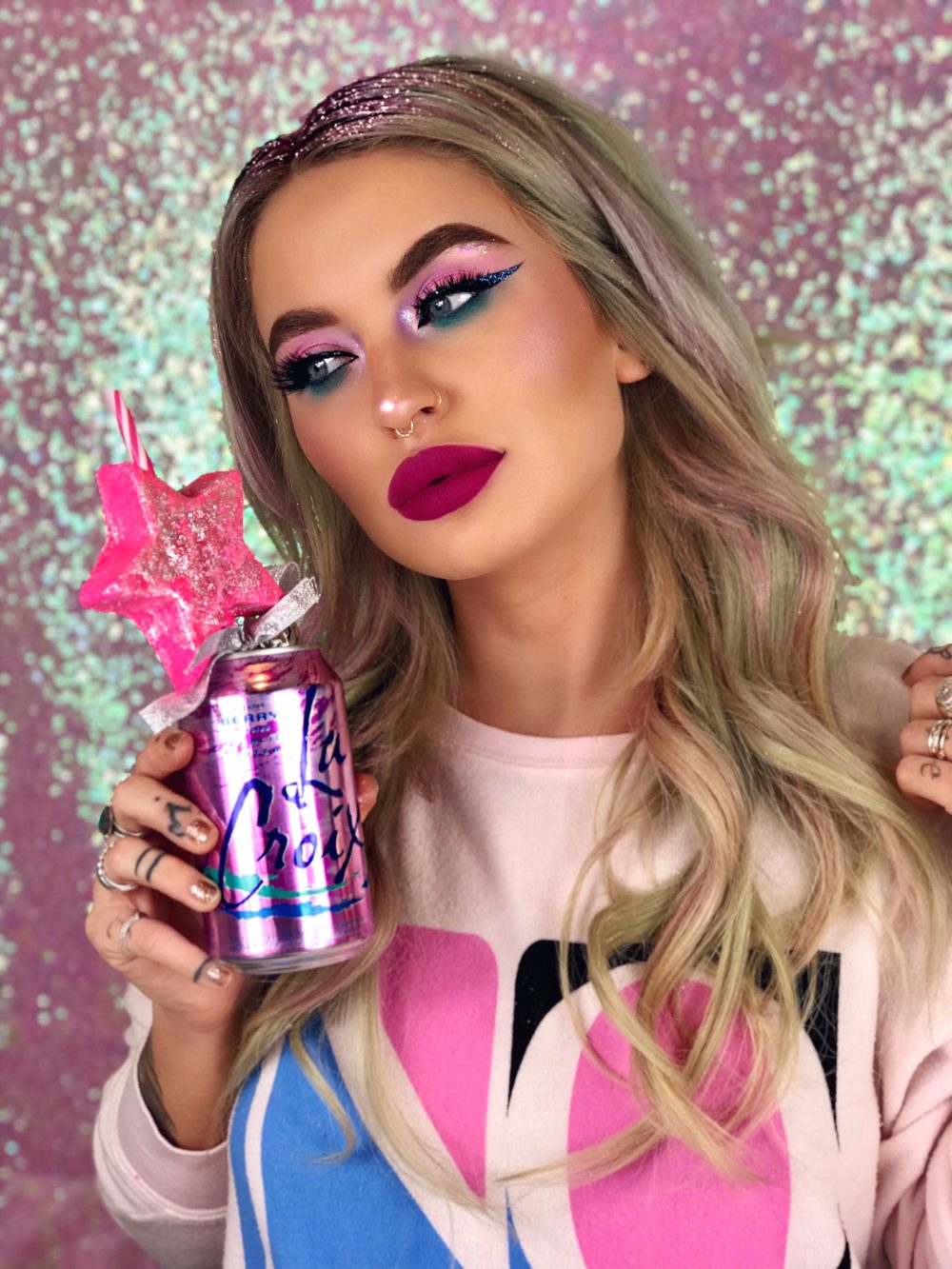 Shop Sigma Beauty at sigmabeauty.com to recreate the look for yourself and follow Markie Meghan on Instagram for more beauty inspo.