This is the game-changing labor rights activist you're most like, based on your zodiac sign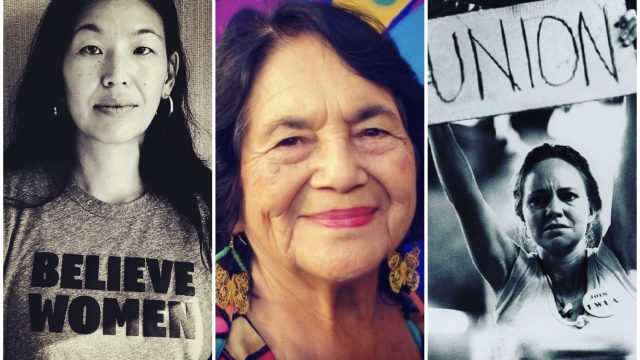 The world is in need of some inspiration right now. While there have been many advances made for laborers, including women, children, and immigrants, we still have further to go, especially considering the current administration and the Supreme Court's attacks on unions. Now more than ever it's clear that we cannot rest on our laurels; if we want to change to happen, we've got to make it happen. Women, like the ones listed below, have long played a huge part in the labor movement, and we owe them a huge debt of thanks for their tireless work and relentless passion.
If you're looking for some much-needed motivation, you might want to turn to these badass labor rights activists. Choose your guide based on your zodiac sign, then get to work.
ARIES
Aries are strong-willed, driven, and competitive. They are the heroes of our lives and will fight hard for their ideas. You are most like Crystal Lee Sutton, the real-life textile worker who was depicted in the film Norma Rae. Horrible pay and deplorable working conditions helped her decide to join the Amalgamated Clothing and Textile Workers Union (ACTWU) in 1973. Thanks to her persistence, the union won the right to represent the workers at the plant, finally achieving equity, and Sutton became an organizer for the union.
TAURUS
Taurus is all about stability. They will work very hard for certain guarantees—good benefits, vacation time, salary, and job security. As an Earth sign, they're also connected to Mother Nature, like soil and sunshine, which is why you're most like Dolores Huerta. The Mexican American labor rights activist founded the Agricultural Workers Association. Because of Huerta, the Agricultural Labor Relations Act exists, which gives California farm workers the right to organize, strike, and bargain.
GEMINI
https://www.instagram.com/p/Boo6an9hwsq
As a Gemini, you are intellectual, quick, and good with words. Known for a taste for anarchy, they also like to keep busy and need an array of interests to keep them focused. You are Emma Goldman, an anarchist political activist and writer who could attract thousands to her renowned lectures on anarchist philosophy, women's rights, and social issues. A natural propagandist, she was an advocate of free speech, birth control, women's equality and independence, and union organizing.
CANCER
Cancer is the multi-tasking mother of the zodiac. She's nurturing, easily takes charge, and knows how to get a job done. That's why you are most like Mother Jones, who fought for all workers' rights, including children and women, and who helped to bridge racial and ethnic divides within unions. A strategic part of the United Mine Workers after becoming an activist as part of the unemployment movement, she was also a transnational organizer who believed in a global labor movement. Often called the "miner's angel," she was the most well-known U.S. figure fighting for Mexican labor revolutionaries in 1910.
LEO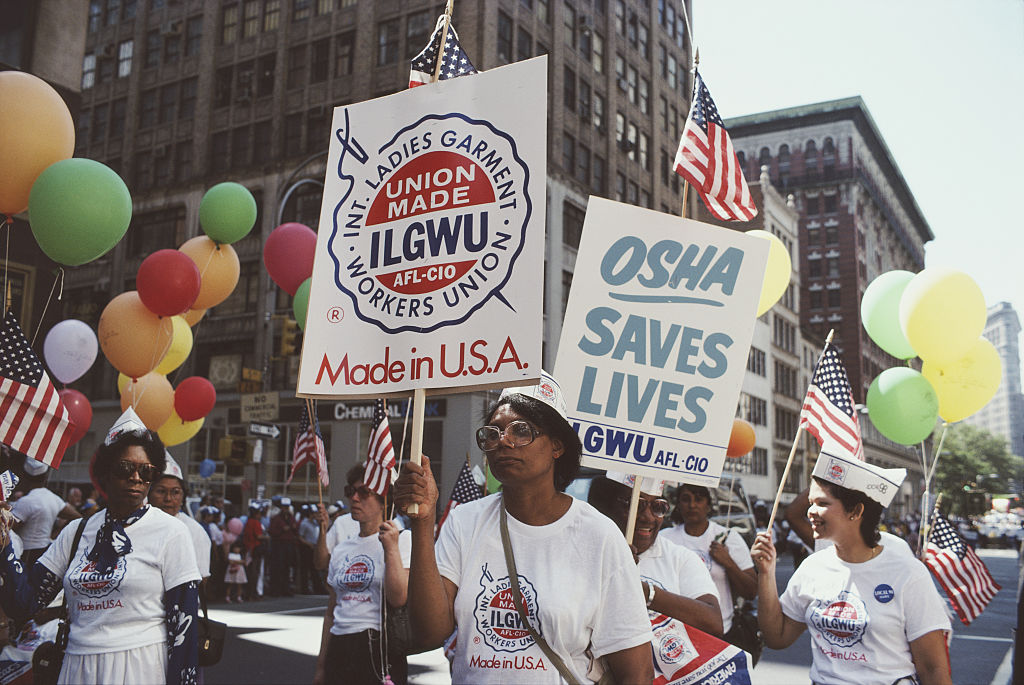 Leo is the mighty lion known for creativity, fearlessness, and leadership skills. They won't stop until they get what they want. You are May Chen, the strike organizer for the International Ladies' Garment Workers' Union who led the New York Chinatown strike of 20,000 garment factory workers in 1982. She won contracts for the workers and also prevented bosses from cutting wages and taking away their holidays and benefits. She was also a founding member of the Asian Pacific American Labor Alliance (APALA), as well as a member of the Coalition of Labor Union Women.
VIRGO
https://www.instagram.com/p/BkWHb09B3wS
Virgos do well in service-oriented jobs. These perfectionists are well-organized and have uncanny follow-through. Writing and research come easily to them. Your labor rights activist is Maria Elena Durazo, a key figure in the Los Angeles labor rights movement. Her organizing work began in 1983 at the Hotel Employees and Restaurant Employees (HERE) union. She's also been the national director of the Immigrant Workers' Freedom Ride, and is now the vice president for immigration, civil rights, and diversity for UNITE-HERE. On top of all that, she also ran for a seat in the Senate last year.
LIBRA
https://www.instagram.com/p/7WJl8PuNGL
Besides being rational, steady, and well-liked, Libra has the patience of a saint. No wonder you're Hattie Canty. After becoming involved with the Las Vegas Culinary Worker's Union Local 226 as a Las Vegas hotel maid, she helped stage a 75-day walkout to gain better health insurance for workers, which they won. She then became president of Local 226 in 1990 and engaged in a six-and-a-half year strike (the longest in U.S. history) for better working conditions, and won again. She died in 2012.
SCORPIO
When a Scorpio speaks, people listen. They are intense, passionate, and have a penchant for thought-provoking conversations and discussions. You're Lucy Parsons. Known for her powerful speeches, Parsons was a radical political activist and anarchist who was described by police as "more dangerous than a thousand rioters." She fought for the rights of immigrant workers in Chicago, and began writing articles for the newspaper run by the Socialist Labor Party called The Socialist. She organized housewives and other women who went without wages into the SLP's Working Women's Union, and became one of the first female members of the Knights of Labor in 1879.
SAGITTARIUS
As a Sagittarius, you're ethical, adventurous, and a fair decision-maker. You don't mind being the first one to try something, either. Your labor rights activist is Clara Day. She was a member the International Teamsters Local 743 in Chicago, and started her union affiliation by helping to organize fellow workers in 1953. She went on to serve as a business agent and community services director for Local 743 before helping to found the Coalition of Labor Union Women (CLUW) in 1974, working for civil rights and women's rights, including pay equity and an end to sexual harassment.
CAPRICORN
Capricorns are ambitious, with an inherent drive that thrives on challenge. Determined and persistent, they will do whatever it takes to reach the top. You are Saru Jayaraman, co-founder of the Restaurant Opportunities Center United (ROC United), which she co-created soon after 9/11 when World Trade Center restaurant workers were displaced and unable to find work. Since then, it's become the national organization where restaurant employees can turn when they are victims of wage theft, sexual harassment, and other forms of workplace abuse.
AQUARIUS
Aquarius is a humanitarian at heart. Innovative and imaginative, they are natural rebels. They know the world can do better, so they lead the charge to make it so. Your labor rights activist is Ai-Jen Poo, the executive director of the National Domestic Workers Alliance. When she started organizing domestic workers back in 2000, she was told it couldn't be done. She proved naysayers wrong with her first breakthrough in 2010 when the New York state legislature passed the Domestic Workers Bill of Rights, which, in addition to legitimatizing domestic workers, also gave them the same lawful rights as any other employee, such as vacation time and overtime pay.
PISCES
A Pisces is an "old soul" that is creative, compassionate, and intuitive. Also incredibly insightful, they enjoy helping people. You are Lucy Randolph Mason, the social activist and union organizer who was devoted to such issues as women's suffrage, child labor, and workers' wages and job conditions near the turn of the century. She worked countless hours promoting labor and social-welfare legislation, and served as the "roving ambassador" for the Congress of Industrial Organizations (CIO), a federation of unions that organized workers in industrial unions in the United States and Canada.
Let the spirit of these inspiring women lead the charge to a new era of freedom.