Label M released *four* temporary highlighting hair toners, and here's how they work
All too often, switching up hair colors can feel like an extreme choice between shelling out hundreds of dollars for results we might not love, or frying our precious hair at home. However, the official haircare brand of London Fashion Week, known as Label M, released a set of temporary highlighting hair toners you can play with, so you can get the color you want without the commitment.
HelloGiggles was lucky enough to meet up with Sydney Knight, who works PR for Label M to find out more about the concept behind their new hair color options, and how they actually work.
She told us that they're not intended for full coverage, but rather as an accent.
"We like to call it non-committal color. As opposed to doing all-over color, you can do highlights or contouring."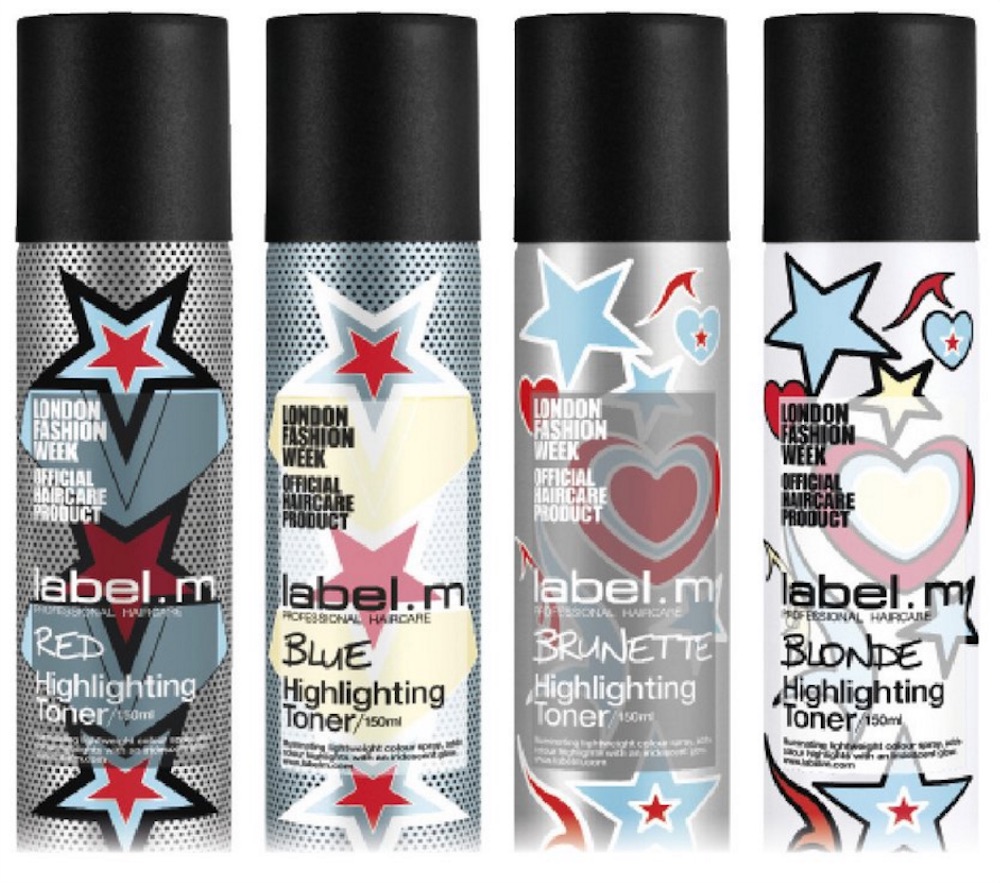 The color options include a frosty blonde, a pale blue, a bright red, and a medium brown. If you really want to go for a dramatic one-off look, you can give yourself accents with all of the colors.
While chatting with HelloGiggles, Knight also shared some of the ways the specific shades can be used.
"You can use the blonde to give yourself some highlights and accentuate your features, you can use the red to add dimension to your hair. The blue is really great for festival season and summer party looks."
In order to demonstrate how quickly the colors dry, Knight sprayed color swatches on a piece of wax paper in front of me so we could behold how quickly and evenly they dried. All of the colors looked infinitely better than those costume-style temporary hair sprays we've all tried out (unsuccessfully) for Halloween.
https://www.youtube.com/watch?v=0oliAMEBB3U?feature=oembed
Now we can go for a blue hair look without committing to bleaching and re-dyeing our hair every six weeks. Instead, we can pile on the layers of blue spray, snap that saucy profile picture and get on with a life of low-maintenance hair.
The demo videos for the toning highlighters give us a nice idea of how the shades show up on different hair colors.
https://www.youtube.com/watch?v=01bjUdfviFQ?start=1&feature=oembed
Also, they show us how to actually spray them so our hair can look good. This is an important detail in our non-committal hair journey.
There are so many ways to layer and contour your hair, especially if you decide to mix and match the colors.
https://www.youtube.com/watch?v=MfMfY849p2g?start=4&feature=oembed
This is also a fun way to play with new layers or show off a new hair cut.