LA Splash's Angels and Sinners makeup collection has a little somethin' for everybody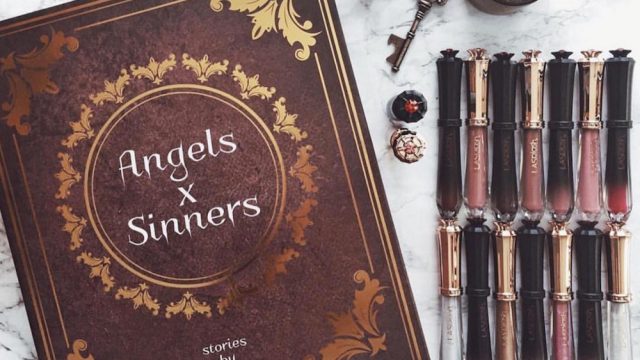 LA Splash is one of our favorite affordable makeup brands, but their newest collection looks so luxurious. The Angels and Sinners lipstick collection is a line of liquid lippies that range from ultra pure hues to dark side shades. The lipstick collection will have "wickedly divine" liquid lipsticks that have a new lightweight formula. It will also have "sinfully angelic" lip glosses. See what we did there?
The collection debuts tomorrow, on March 15th, on lasplashcosmetics.com. No official word yet on the price. However, with all of their other liquid lipsticks at $14 each, it is safe to say that the new ones will probably be in the same price range.
We are definitely hoping for an Angels and Sinners box set!
https://www.instagram.com/p/BRghIkTgpbH
We need ALL of them!
https://www.instagram.com/p/BRldc83AUjM
How great are these shade names?
https://www.instagram.com/p/BRoMRm5A9Yl
Brides Revenge is a deep wine, Evil Darling is a dusty rose, Fallen Angel is a dark berry, and Dragons Blood is a true scarlet.
https://www.instagram.com/p/BRoWK3DAlXu
Mortiferous is a deep brown, Vampire's Fang is a deep red wine hue, Black of Night has a purple/brown tone, and Kiss of Death is a blackish red.
The LASplash Angels and Sinners collection launches tomorrow, so whether you're wickedly divine or sinfully angelic, you need to get your hands on these!