"La La Land" swept the Oscar noms, and we're not surprised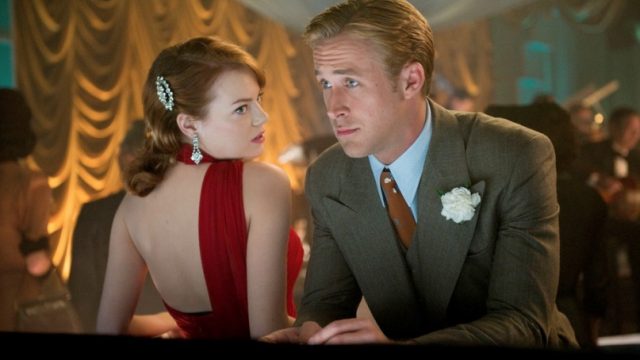 Chances are you've seen La La Land, aka arguably the most magical musical since Moulin Rouge, and you were swept away by Ryan Gosling and Emma Stone. Maybe you even went back for a second round because it's that good (and if you haven't seen it, get with the program!).
And La La Land is continuing to receive well-deserved critical acclaim, because it swept the 2017 Oscar nominations!
Yup, the musical has 14 noms total, tying Titanic for the most nominations ever. Apart from the coveted Best Picture nomination and Best Director nomination for Damien Chazelle, Gosling and Stone are up for Best Actor and Best Actress, which marks the second Oscar nod for them both.
Huuuuuuge congrats, guys!
via giphyThe film is also up for Best Original Screenplay; a big deal for director/writer Chazelle. He's on a roll in his career, since his last film Whiplash won three Oscars! La La Land is further highlighted in numerous technical categories including Cinematography, Editing, Production Design and more.
And of course, Best Original Score and Best Original Song for "City of Stars"!
Let's just go ahead and relive that experience right now.
https://www.youtube.com/watch?v=cZAw8qxn0ZE?feature=oembed
Psssst, did you hear that La La Land might be coming to the stage? OMG, a live theatrical version definitely needs to happen ASAP!
And even though La La Land is stealing every spotlight, there are many other ridiculously talented names and films on the Oscar nominee list, such as Michelle Williams for Manchester by the Sea, Dev Patel for Lion, and Ruth Negga for Loving. And obviously Natalie Portman for Jackie(we called Oscar glory on it months ago!).
Oscar night is February 26th, so we kinda have a while to wait to see how many statues La La Land picks up. But that's okay, in the meantime we can start making bets! It's unquestionably gonna take home a few.