"La La Land" director reveals the one scene where they hired a hand double for Ryan Gosling but never used him
This movie just keeps getting more and more interesting! In a new interview, the La La Land director revealed which scene had a hand double for Ryan Gosling, but was never needed. It's sounds totally random, but movie magic is SO interesting.
Earlier this month, The Hollywood Reporter co-hosted a screening and panel discussion for the musical movie in London and the publication uncovered a few secrets about the film.
The movie's director talked about the use of a hand double — yes it's a real thing — being used for Ryan Gosling's piano playing scene and we're even more impressed with the actor now. Damien Chazelle revealed that they hired someone to play the piano — well they hired his hands — but in the end Gosling surprised everyone and learned to play himself.
"But he wasn't needed, because Gosling learned how to play it all himself," Chazelle told The Hollywood Reporter and U.K. panel attendees.
So, the Notebook hunk really is as impressive as we've always thought he was? Well, that's just another reason to love Gosling now isn't it?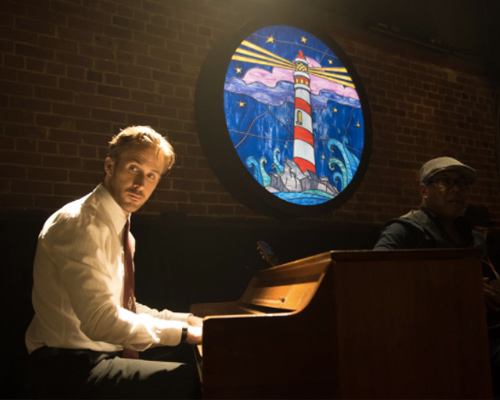 Chazelle also opened up about J.K. Simmons role in La La Land dubbing him his "lucky charm" after he appeared in both this film and the director's debut Whiplash.
The big difference between his role in Whiplash and the Los Angeles based musical is that he actually hates jazz in La La Land, and it just makes us love the actor more.
"We actually shot his scene in the bar first, and we thought it was funny that he goes from a jazz band leader in Whiplash to playing a club manager who totally hates jazz," Chazelle recalled.
Emma Stone, who plays the lead female, Mia, in the film was also on the panel and she joked about her on-screen love and we are SO jealous.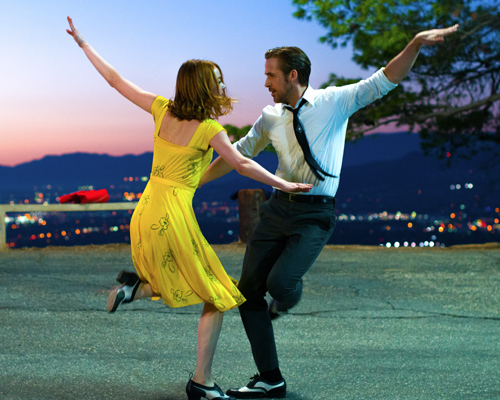 She laughed as she said she was tired of hooking up with Gosling — this is their third film together — but she was obviously joking. Stone later added that it was a "pleasure" to learn all the different dancing styles with Gosling since he was "someone you already know so well."
Come on, how do we get this gig? Kissing Ryan Gosling? Dancing? Listening to him actually play piano? It's like every girl's dream!