Here's the most popular Kylie Lip Kit shade in your state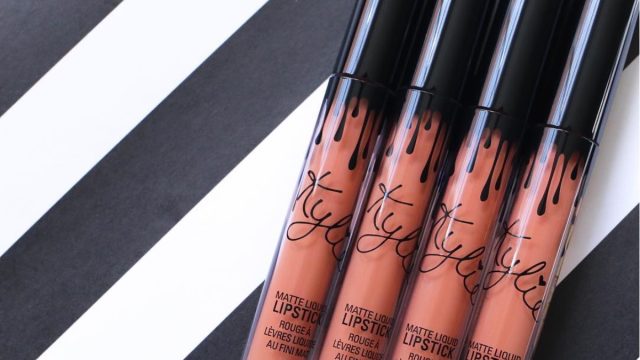 About a year ago, after countless attempts to recreate Kylie Jenner's flawless matte lip, we were thrilled that the social media queen was making her pout available to the masses via the Kylie Lip Kit. Not surprisingly, the kit — which contains a liquid lipstick and a matching lip pencil in three colors — sold out immediately.
Now, the KLK is a cult beauty favorite, and Kylie has expanded her collection to 21 shades. Those range from her signature nudes and browns to bolder shades like black (Dead of Knight) and deep teal (Trick).
Not to mention, Kylie is now at the helm of an entire beauty empire that's extended to glosses, eyeliner, and eyeshadow. Those are called "Kyliner" and "Kyshadow," of course.
https://www.instagram.com/p/BMZPnq-DbRT
But even though Kylie keeps things fresh by introducing new shades (like Pumpkin and Spice), the nation still holds seven shades dear.
Those shades are Exposed (warm medium beige), Candy K (warm pinky nude), Koko K (light pink), Dolce K (beige nude), Kourt K (deep purple), Leo (burgundy), and Posie (cool medium berry). Furthermore, thanks to this handy-dandy graphic created by Seventeen, we can now see which hues girls across the nation love most.
The breakdown by state:
The majority of states love light nudes, like Exposed and Candy K. Alaska, South Dakota, Kansas, and Mississippi love Dolce K. Montana, Wyoming, Alabama, Tennessee, and Kentucky chose the pretty Koko K.
But there are states that favor their dark hues, too. New Mexico and Arkansas love the vampalicious Kourt K. Delaware's favorite is the deep brown Leo. And tropical Hawaii loves the gorgeous berry Posie. We can totally see it!
Check out the map below to see where your state falls!