Kylie Jenner's surprise birthday celebration for Tyga is so endearingly NORMAL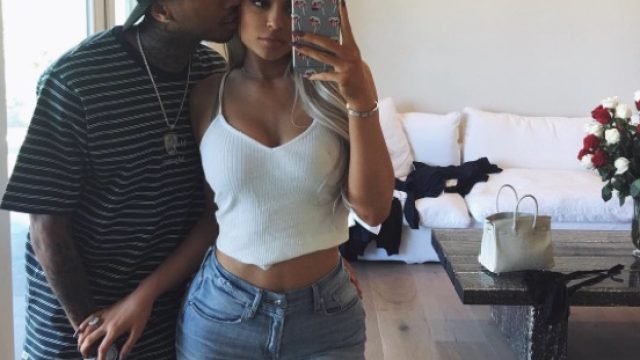 When Kylie Jenner throws a party, we assume it's gonna be larger-than-life. Because you know, the Kardashian clan tends to go big and bold when exciting things happen.
This surprise shindig — caught on Insta — seriously looked like something any one of us could have thrown together (in the best way possible). They simply dressed up their place with balloons, put out a nice spread, and got into the spirit of celebrating with their nearest and dearest.
https://www.instagram.com/p/BM7wzgKhrmP
"happy early birthday @kinggoldchains 🎉"
Awwwww. King Cairo looks sooo happy (seriously you'd think it was his birthday). We're sending a huge HAPPY BIRTHDAY to this guy! Hard to believe he's only 27!
https://www.instagram.com/p/BMU5TkaANU1
We love how they chose to have a low-key party at home, because while it's fun to go all-out on a fancy event every once in a while — not everything has to be bells and whistles. And um, can we just say that these two are ridiculously cute?
https://www.instagram.com/p/BMkAlihhagv
So here's to remembering that BIG statements aren't always necessary. Surrounding yourself with loved ones is, and that seems pretty easy to organize. Love your style on this one, Kylie!