Kylie Jenner made a bold choice for Stormi's middle name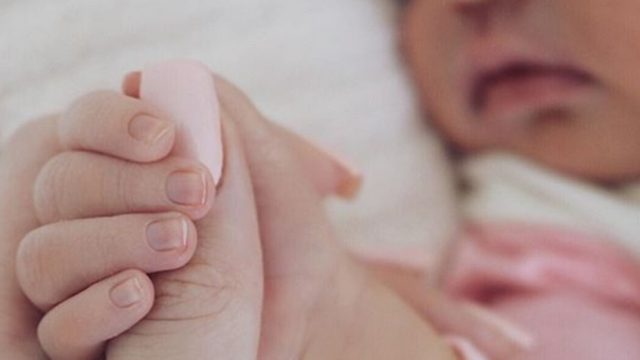 Fans of the Kardashian family got a lot of good news right before the Super Bowl aired on February 4th — Kylie Jenner was pregnant after all, and gave birth to a beautiful baby girl on February 1st. Since then, details have been trickling in about the new baby. The other day, Jenner finally revealed her daughter's name: Stormi Webster (Webster being dad Travis Scott's actual name).
While middle names are definitely common, it seems as though some celebrities are beginning to omit the tradition altogether. For example, Beyonce's new twins, Sir and Rumi, reportedly don't have middle names.
So does Stormi have a middle name?
It seems like Jenner may have followed in Bey's footsteps, as Stormi Webster is apparently the baby's full and complete name. The non-middle name was confirmed by E! News, and the outlet also stated that Jenner had been set on the name Stormi for some time.
https://www.instagram.com/p/Be3rTNplCHf
Jenner kept her pregnancy below the radar for months. Despite fierce speculation, she ultimately revealed that she wanted to keep the news to herself, especially knowing that Stormi would feel "every stress and every emotion" she personally felt.
https://www.instagram.com/p/BeycUmgFTWb
We already can't get enough of baby Stormi and hope that Jenner shares more photos of her soon. If there's one thing we know for sure about the Kardashian- Jenner clan, they make really cute kids.