Kylie Jenner's newest Lip Kit color is the perfect shade of goth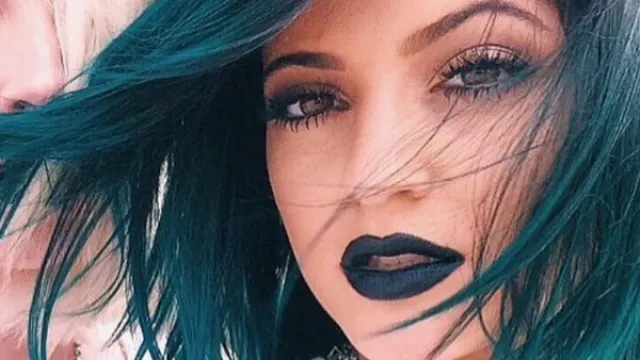 Kylie Jenner's Lip Kits are one hot item. The beauty queen has released seven shades so far, and each has been met with overwhelming praise—not to mention they've sold out in record time. If you're a Lip Kit loyalist or still trying to get your hands on one, good news: Kylie just announced a new shade called Kourt K, and according to Jenner, it's coming soon.
The new hue, clearly named after her oldest sis Kourtney, is a deep berry color. Up until now, the Lip Kits have been mostly pale pinks and bright oranges and reds. But Kourt K is darker, bolder and more sophisticated than the others—much like the real-life Kourt. They both stand out from the group, but in the best way possible.
Kourtney isn't the first Kardashian to have a Lip Kit named after her. Kylie Cosmetics also offers Koko K, a nude pink color named for Khloé. Now, the world waits for a Kim, Kendall, Kris and Caitlyn shades—we're sure it's only a matter of time. And we can see their colors being just as bold as Kourtney's.