Kylie Jenner's crop top perfectly matches her underwear, and why aren't we ever this color-coordinated?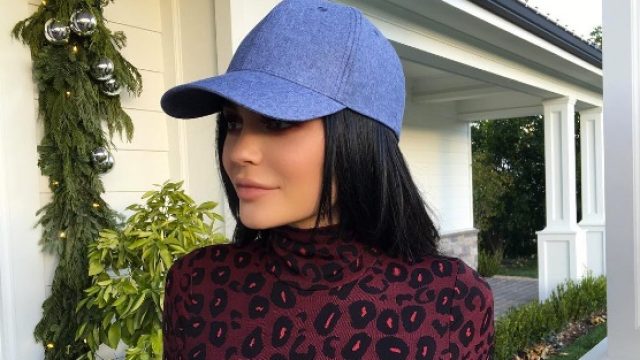 If there's one thing we truly will never tire of, it's obsessing over Kylie Jenner's latest outfit. No joke. This girl just knows how to put together a wow-worthy ensemble and, in our humble opinions, has grown into a total style icon in her own right. Whether she's CRUSHING Halloween as Christina Aguilera, or just posing around the house for the holidays in gold and black, we're here for it. Sorry, not sorry world!
And Kylie's latest Insta post has us ooohing and awing all over the place. It also has us wondering where she gets/finds her seemingly endless assortments of crop tops (she genuinely seems to have one for every single pair of pants she owns. And that's just straight up impressive).
But enough talk. Let's take a look.
https://www.instagram.com/p/BOStPFjBlxT
DAAAANG! Girl looks GOOD! We're getting total '80s bombshell vibes. Also, major props for her ability to pull off mustard yellow. Because let us tell you that is no. easy. feat.
And in other, non-underwear-related Kylie news, we'd be remiss if we didn't mention that she has some pretty killer holiday lip kits up on her site right now. It's probably safe to say that they wouldn't come in time for Christmas, but there are several deals and discounts happening, so it's totally worth a gander if you're like us and obsessed with like her products.
https://www.instagram.com/p/BOQCMN9BEUx
And with that, we're wishing Kylie and the entire Jenner/Kardashian clan some very Happy Holidays. Oh, and also, please take a ton of pics of your weekend Kylie. Because we need something to look forward to come Monday.