Kylie Jenner just talked about her work ethic and we're impressed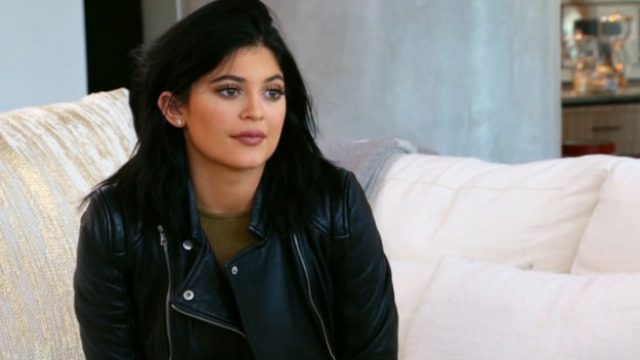 There's no question that all of the Kardashian and Jenner girls are extremely hard workers. Among the fab fivesome are clothing lines, boutiques, makeup products, books, mobile applications—not to mention that they all spend time filming Keeping Up With the Kardashians. Regardless of your opinion of them, the Kardashian family puts the time in and gets work done.
Lately the media has painted a portrait of Kylie, the youngest of the bunch, as, well… somewhat of a slacker. On KUWTK, she alienates herself from her sisters by prioritizing boyfriend, Tyga, over all else. She defends herself against claims that she's jealous of Kendall's successful modeling career. But despite how she might be portrayed, Kylie swears that she's all in and committed to the business ventures she's involved in.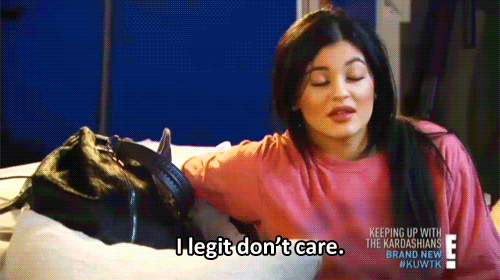 "When I am not working, I get anxiety. Already, I am expanding my lip kits and developing new products like eye shadow, eye liner, concealer and bronzer," Kylie told PEOPLE. "When I get up in the morning, I can't wait to start working!"
It's a work ethic that Kylie—and the rest of the girls—get from their momager, Kris. Kylie explained that three years ago, she was feeling a little lost with what to focus on, and Kris gave her some simple advice: Flex your entrepreneurial skills and get to work.
"I love lips and gloss and working with these products," Kylie continued. "There is a big up trend with lip liner, and I make my own. It is my passion."
It's great to hear that Kylie has followed what she's interested in and found success doing it. Honestly, she's being modest—her lip kits are smash hits! Kylie recently announced that she's releasing a line of nail polish as well, so we can expect many more beauty products to come from her in the future.
"I love everything about being in business," she said.