Kylie Jenner shared some adorable moments with Tyga's son and it's the cuteness we need right now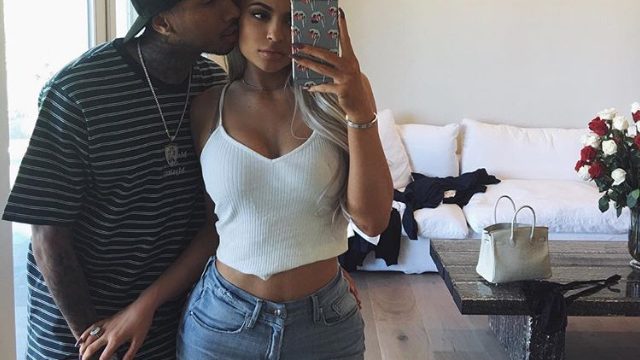 Right now, we're grateful for Kylie Jenner's social media, because after such a long, difficult week, these adorable videos she shared of Tyga's son King Cairo are exactly the pick-me-up we need.
We don't know if Tyga was busy or just needed a break, but his girlfriend Jenner was more than happy to help out and babysit his son King. Considering King's mom Blac Chyna just gave birth to her daughter Dream, we're sure King's parents were glad for the help!
After Jenner helped Tyga throw King Cairo a birthday party last month, the two hung out and played around on Snapchat, shooting silly selfies and discovering all the fun filters.
https://www.instagram.com/p/BMp7IjyFGyE
https://www.instagram.com/p/BMp7raiFKOL
https://www.instagram.com/p/BMp7KGhlFY_
And if this video is anything to go by, it seems they also ordered a delicious snack from Postmates.
https://www.instagram.com/p/BMp7TdZlVJe
Judging by the way King asks Jenner to come sit with him in the background of this Snap, we think the two are pretty close — and it's beyond cute.
https://www.instagram.com/p/BMp65ErFsa5
Despite the kind of convoluted family dynamics at play — Jenner's dating King Cairo's dad, Tyga, but after her older brother Robert Kardashian had baby Dream with Tyga's ex, Blac Chyna, she's also the aunt to King's little sister — everyone seems to be stepping up to the plate to take care of these two kids.
https://www.instagram.com/p/BMkAlihhagv
Kylie and Tyga sure seem to have each other's backs, and we think that's awesome.