Kylie Jenner is tweeting again, and now that she's a mom, she's more relatable than ever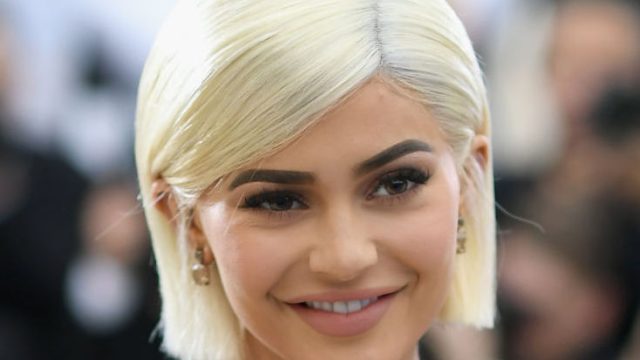 We are finally able to Keep Up with Kylie again. After what felt like a very long social media hiatus, Kylie Jenner is finally back, tweeting things that aren't about her cosmetics. In case you have been living somewhere without internet access for the past week, Jenner recently broke some huge personal news. She had a baby, and yes, Twitter went nuts for the news. Jenner managed to keep her pregnancy almost entirely under wraps for months. Though she still used her Twitter and Instagram accounts, there were noticeable changes in her ~content.~ Whereas Jenner used to respond to fans and tweet random thoughts, her social media world was pretty quiet while she was pregnant. Every time she attempted to casually share something, everyone turned it into a pregnancy clue. Remember when she posted a pic of her pink Christmas tree, and everyone thought she dropped a hint about the sex of her baby? Yeah. (But hey, maybe it was a clue. She did have a girl.)
So we're excited that Kylie Jenner has started posting more personal updates again. On Friday, February 9th, she took to Twitter to discuss something extremely relatable: the new Snapchat update. Aside from the new Snapchat "Do Not Disturb" feature, many people are not that into the update. Kylie included. Sure, it's a small detail to share. But it also means that Jenner is done leaving her fans out in the cold, away from her personal life. Her sudden disappearance was kind of sad. But she's back with us regular folk, talking about social media on…other social media platforms.
You heard it here: Kylie Jenner is not feeling the new Snapchat update.
Jenner has always been great at talking to her fans. Her quick responses, funny clap-backs, and relatable tweets are one of the many reasons we love her. We missed that, though we fully respect and understand why she took a break.
King Kylie is BACK, y'all.
While baby Stormi naps, we sure hope Kylie comes back to hang out on Twitter with the rest of us.