Kylie Jenner just wore the most trendy sports bra we've ever seen
Okay, hold up. Is it too late to add things to our holiday wishlist or…? Kylie Jenner just wore a velvet sports bra in her latest Instagram post and we. want. it. The fashionista paired the gold crushed velvet sports bra with a simple gray track suit and she honestly looks more put-together than we ever will. Figures.
There's a slight peek-a-boo of possible matching underwear, making us believe that this is a set of some sort. That would make sense because Kylie loves her athletic sets, and even offers her own "Kylie" matching set on her website. We knew velvet was all the rage this season, but really — who knew athletic wear could be so freaking trendy?
Kylie Jenner knew, that's who.
https://www.instagram.com/p/BOQ4drmBC9l
So let's say this is a set, and let's also say we want to get ourselves something similar. It is the season of giving, after all. We might as well give a little something to ourselves, right? We found some fun options that we think Kylie would approve of.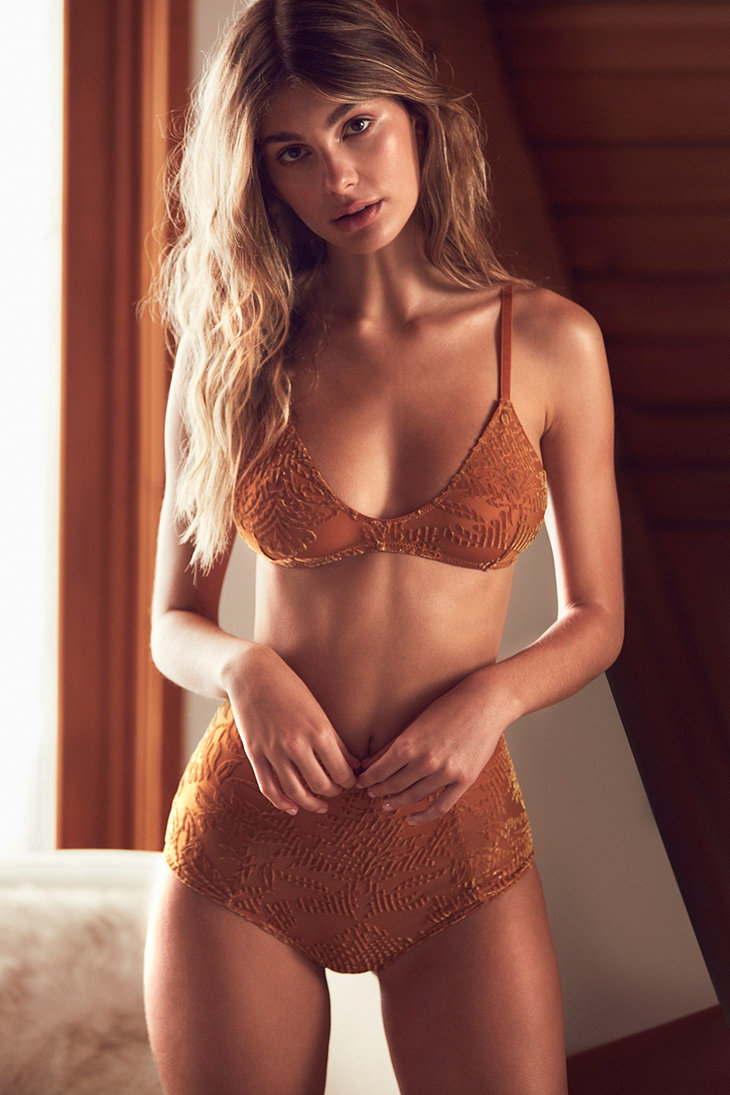 We know, we know. This set is currently sold out, and we're sorry about that. Add it to your wishlist for your post-holiday season shopping spree. We just couldn't resist putting this set on the list because it's gold, it's velvet, and it's really cute!
No worries – there's more…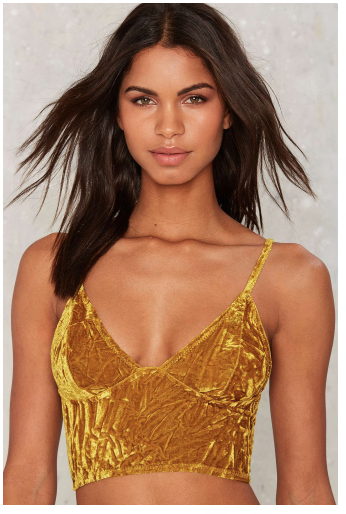 This top is affordable, beautiful, and comfortable — what more could a girl need? For $24 you can rock a Kylie-esque look without having a Kylie-esque budget.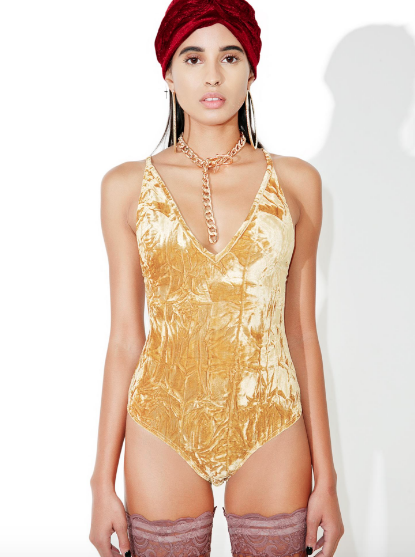 A great alternative to a matching set is a bodysuit. Bodysuits are especially appealing to those of us who don't wish to flaunt our midsection when we don't have to. For $42, this Dolls Kill bodysuit emulates Kylie's velvet sports bra in color and texture.
Treat yo' self this holiday season à la Kylie Jenner. These may not be ~exact~ dupes, but hey, it pays to be original!