Kylie Jenner and Travis Scott showed us some hella cute PDA on the 2018 Met Gala red carpet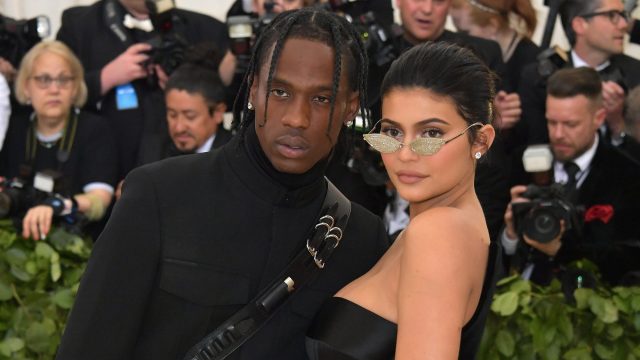 Hopefully Stormi is having a great time with her babysitter, because the little baby's mom and dad hit the red carpet at the 2018 Met Gala together — and also made it their first *official* red carpet appearance as a couple. A short three months after giving birth, Kylie Jenner and Travis Scott attended the annual fashion event, serving up some major looks — and also some adorable PDA.
With the theme being "Heavenly Bodies," which roughly translates to "Catholicism" (just go with it!), Kylie and Travis donned some all-black ensembles, embellished with zippers, buckles, and in Travis' case, a chain. Also, Kylie sported a pair of little, semi-petal shaped glasses. Doesn't look like they're very good at blocking out the sun, but they are at least hella cute with her gown.
And speaking of hella cute, the couple had some adorable moments on the carpet together, like holding hands (awww) and Travis leaning in for a kiss (awwwww).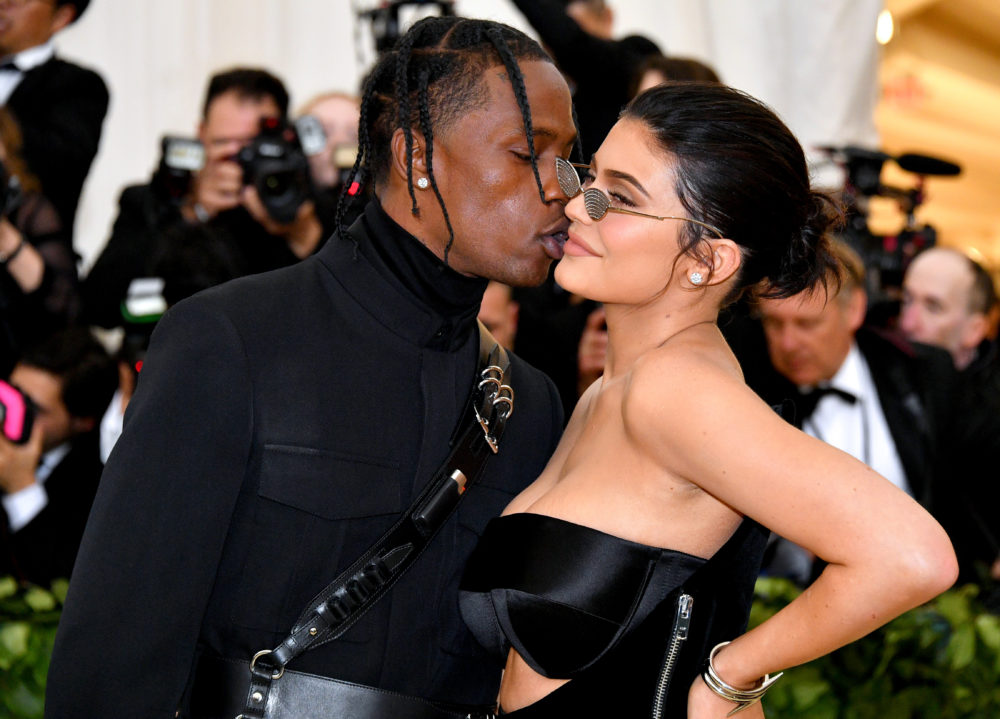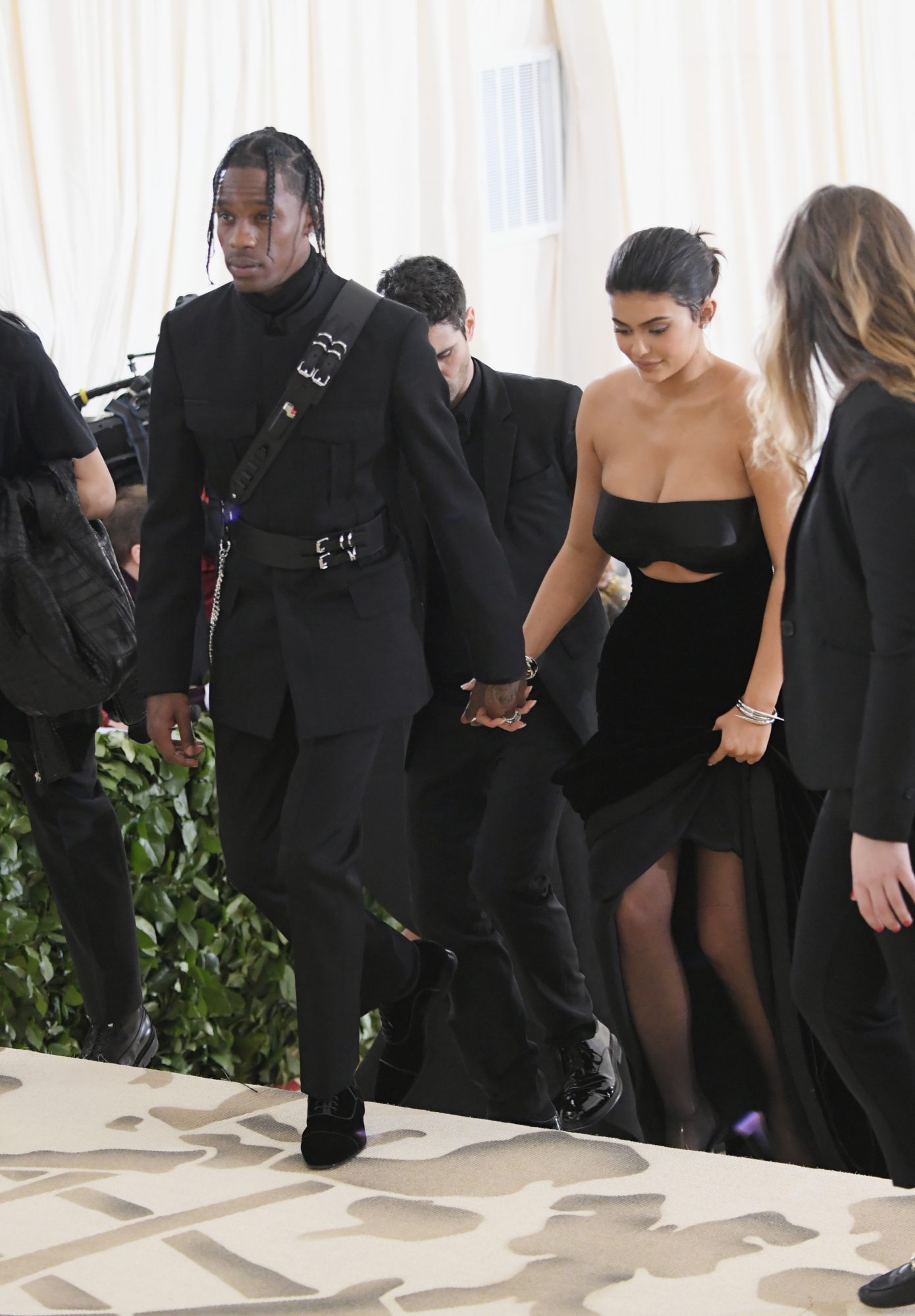 If you can believe it, this is really the couple's first red carpet together. They've been in a relationship since April 2017, and while they've certainly been photographed together here and there over the past year, they've never made it — as the kids would say — "red carpet official"…until right now. Hopefully this is just the first of many more appearances together, and maybe next time Stormi can come along?
Because come on, who doesn't want to see a baby dressed up on a red carpet?