Kylie Jenner Revealed a Tiny Tattoo That Honors Her Daughter, Stormi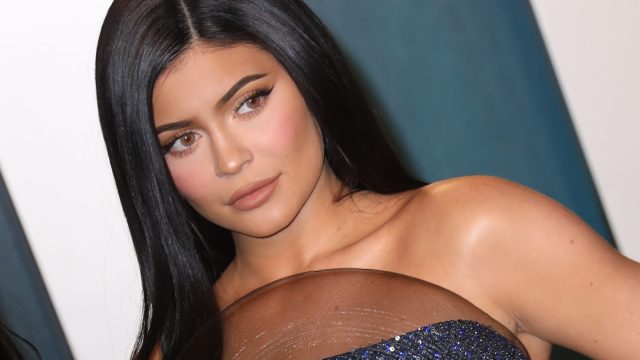 Kylie Jenner is slowly, but surely, turning her body into a tiny tattoo museum. The reality TV star and makeup mogul just revealed a brand new tat that honors her 2-year-old daughter, Stormi Webster, in the sweetest, and subtlest of ways.
On Tuesday, June 30th, she posed for an Instagram Story selfie alongside makeup artist Ariel Tejada.
In doing so, Jenner showed off her newest tattoo: a tiny "4:43" on the inside of her forearm.
As reported by TMZ back in February 2018, Stormi, whom Jenner shares with her ex-boyfriend Travis Scott, was born on February 1st at 4:43 in the afternoon. Page Six reports that Jenner often wears a custom necklace that also features the 4:43 timestamp as well as Stormi's name. But clearly, Jenner wanted to make the sentiment a permanent fixture on her body.
This recent tiny tat is the second Stormi-inspired ink she added to her collection. At Scott's 27th birthday party back in April 2019, both Jenner and Scott got inked mid-party. Jenner got reportedly had "Stormi" tattooed right above her left elbow. The former couple also reportedly have matching butterfly tattoos—butterflies have been symbolic to Jenner since she began dating Scott, and have now come to symbolize Stormi, as well.
https://www.instagram.com/p/Bw6TjQVCUaQ/
According to Page Six, Jenner supposedly has a total of 10 tattoos now, most of which she's gotten in the last five years and all of which are trendy and tiny. 
Is this the last of Jenner's Stormi-inspired tattoos? Something tells us that it's definitely not.