Kylie Jenner posted a new pic of baby Stormi, and it's the cutest one yet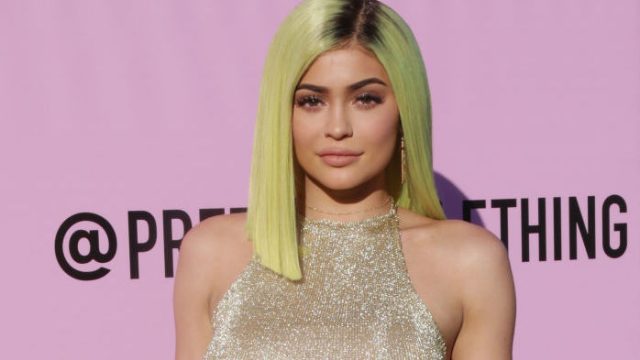 It feels like the Kardashian-Jenner alarm has been ringing nonstop since February 4th, when Kylie Jenner announced that she had given birth. For months, fans had been speculating — amid Khloé Kardashian pregnancy and Kim Kardashian surrogacy rumors — so it makes sense that the 20-year-old completely eclipsed the Super Bowl with her announcement. On February 1st, Kylie and her partner, rapper Travis Scott, welcomed a baby girl, adorably named Stormi, into the world. And ever since then, we haven't been able to get enough of any and every Stormi photo.
On February 6th, Kylie posted an Instagram photo featuring her first child grasping her thumb (which was treated to a baby-pink manicure, of course). Alongside the image, Jenner wrote, "stormi webster ??," officially announcing her little girl's name. About a month later, on Stormi's one-month birthday, Kylie gave us a closer look at her baby on Instagram. She posted two photos showing herself cradling her daughter, who was wearing a super sweet bunny jumpsuit. She wrote, "my angel baby is 1 month old today."
Now, Kylie has given us the gift of more baby photos. On her Instagram Story, the new mom posted a photo of sleeping Stormi.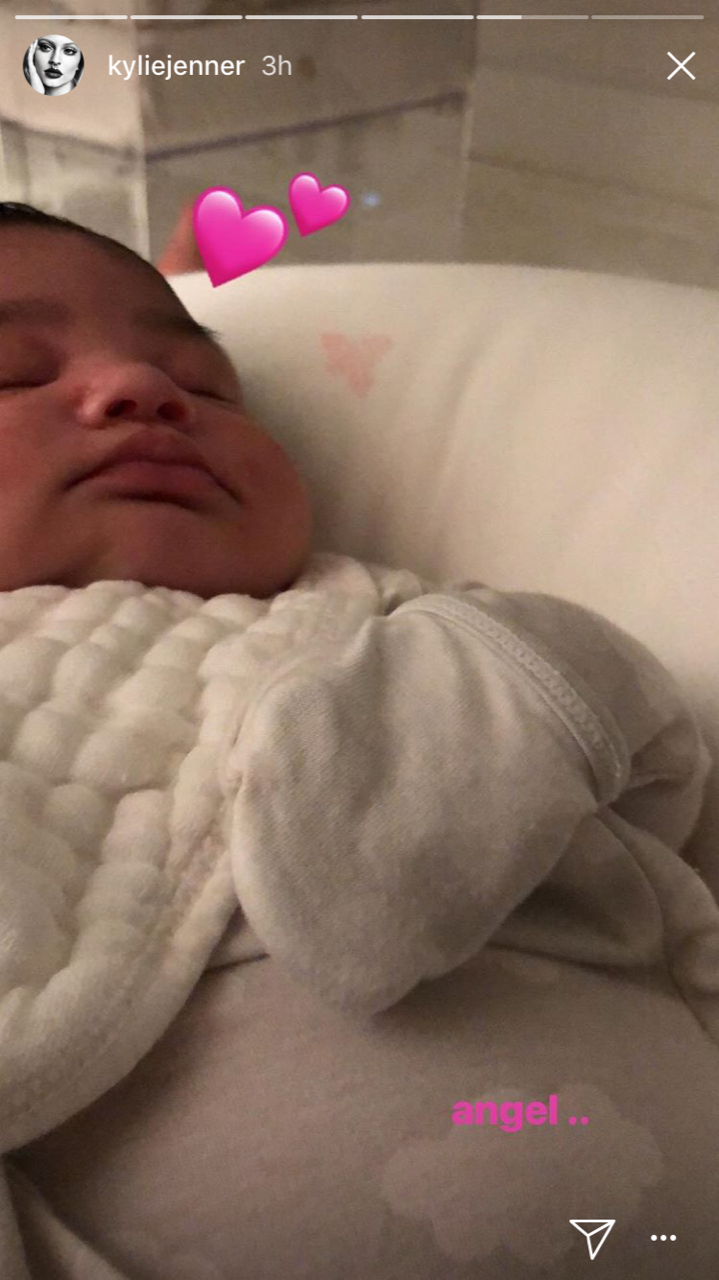 She followed that up with a video in which she zooms in on the little girl's cheeks.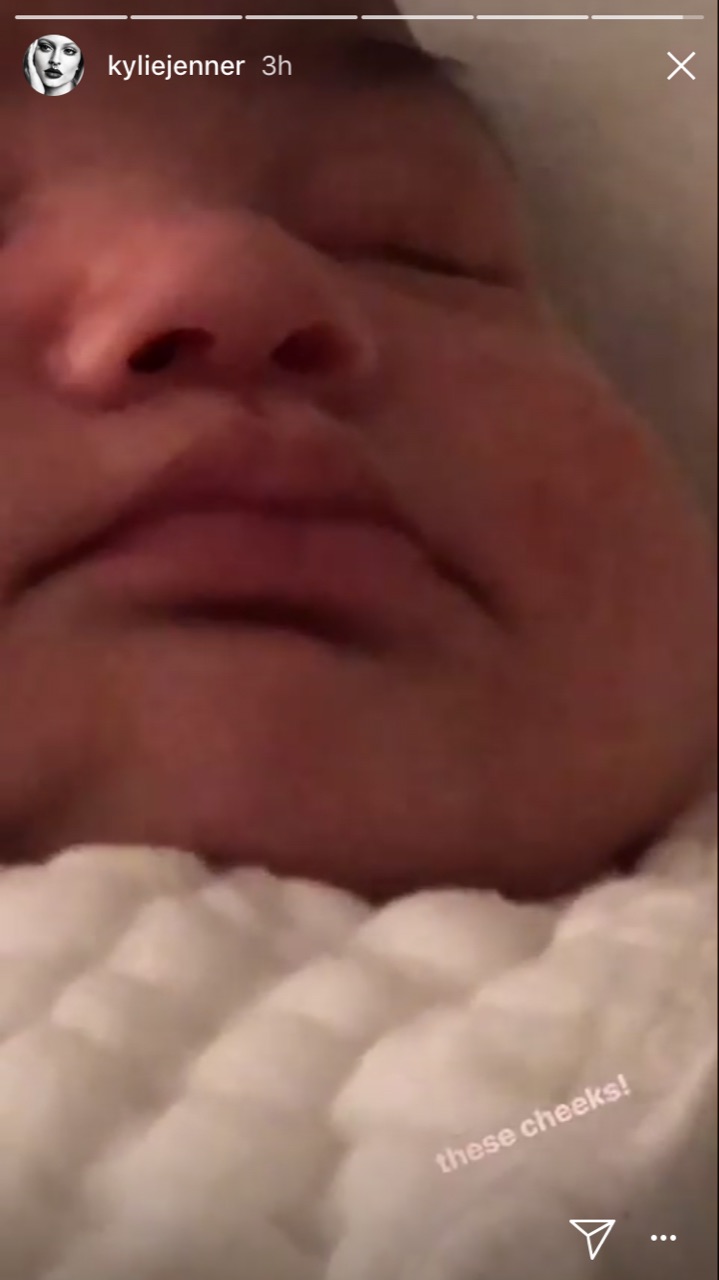 And then there's this…
https://www.instagram.com/p/Bf33h1wnOqK
Angel cheeks, indeed!
For the first time since her birth announcement, on February 21st, Kylie Jenner posted her first Stormi update on Twitter. After a fan asked, "How's Stormi?", Kylie responded:
"she's good. still staring at her all day. she looks just like me when i was a baby."
Based on her latest Instagram Story, it seems like the staring hasn't stopped. We can certainly see why.