Kylie Jenner looked amazing in this $30 H&M sports bra, now we want a $30 H&M sports bra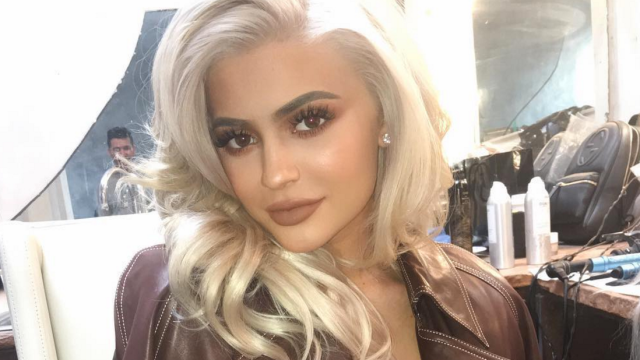 I can't be alone when I say that nothing annoys me more than super-expensive gym clothes. I've never understood the point of paying a million bucks for clothes that I'm just going to sweat all over, multiple times a week. Luckily, Kylie Jenner feels exactly the same way, and she's showing off her super-affordable (and also totally adorable) sports bra that won't break the bank and comes from your favorite store. Score!
Kylie showed off her sports bra on Snapchat while playing around with the puppy dog filter (one of Kylie's favorites) and Teen Vogue reports that the bra, which is a gorgeous dusty pink shade, was "part of H&M's For Every Victory collection that was released in conjunction with this summer's Olympics in Rio."
https://www.instagram.com/p/BKZa3j-ArkC
Unfortunately, the bra has since been sold out on H&M's website, the great thing is that the brand has several just as cute and just as affordable options to choose from. Here are a few of our favorites:
Medium Support Sports Bra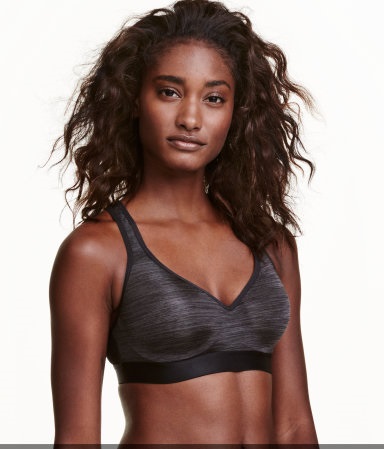 Get it here for $29.99
Seamless Sports Bra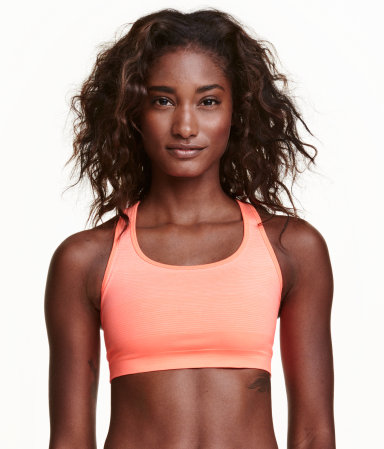 Get it here for $17.99
Seamless Sports Bra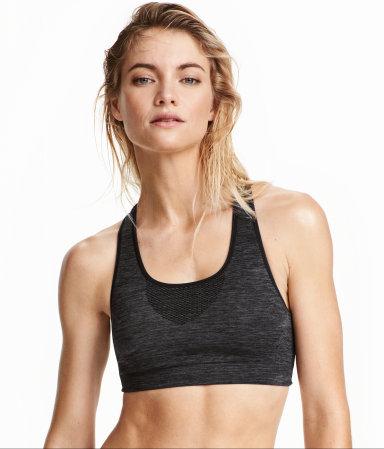 Get it here for $17.99
And let's be honest, couldn't we all use a few new sports bras in our collection? And thanks, Kylie!
https://www.instagram.com/p/BKjmSDvhVx4