Did you catch Kylie Jenner sneaking in this Chicago West Easter egg in her pregnancy video?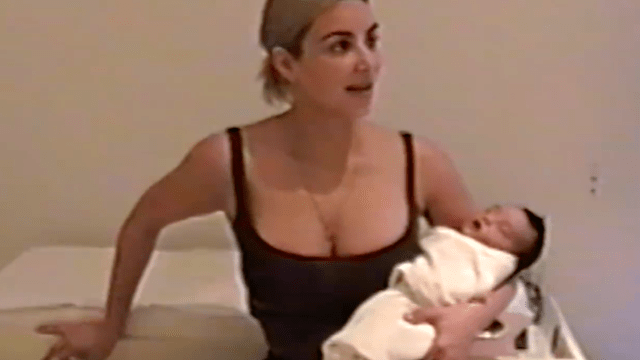 Um wow. What was already an exciting Super Bowl Sunday quickly became an all-around jaw-dropping day. Not only did Kylie Jenner announce the birth of her baby, but she also shared an 11-minute long video chronicling her entire pregnancy. But Kylie and her baby weren't the only stars of the vid: Did you catch Kylie Jenner sneaking in this Chicago West Easter egg in her pregnancy video? It's almost too much to handle, but it happened.
Toward the end of the video, Jenner and Kim Kardashian share a sweet moment together with a baby. At first, you probably thought that the baby was Kylie's, but then Kim told her that they wanted to name her Chicago. *Tire screech* — Umm, is that adorable baby Kim and Kanye's daughter Chicago West? Indeed it was, and it was honestly the perfect way to debut the youngest Kardashian West child, who was born on January 15th.
If you blinked, you might have missed it, and we don't blame you for that. There was so much about Kylie's video, named "To Our Daughter," to take in during the first viewing: Kylie listening to her baby's heartbeat with her mom, Kylie and boyfriend Travis Scott snuggling on the couch in front of a Christmas tree, and a lot of preggo lewks. The video took everyone on a journey, and Chicago West's public debut was just a fraction of it.
Here's the shot of Kylie holding Chicago West, maybe for the first time.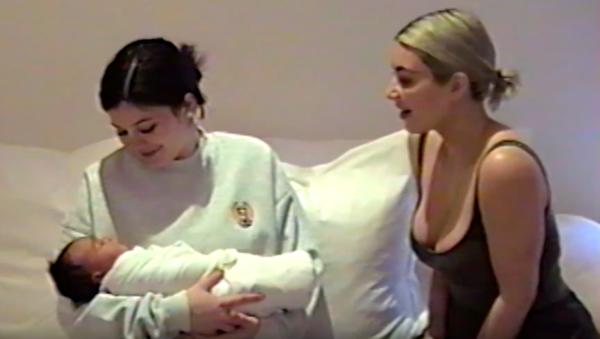 "I think we're gonna go with Chicago," Kim told her younger sister. She also had some real talk to impart. Kardashian told Jenner, "I need to school you on what your vagina's about to feel like."
The camera even zoomed in on Chicago's face, giving everyone an adorable view.
She is so sweet!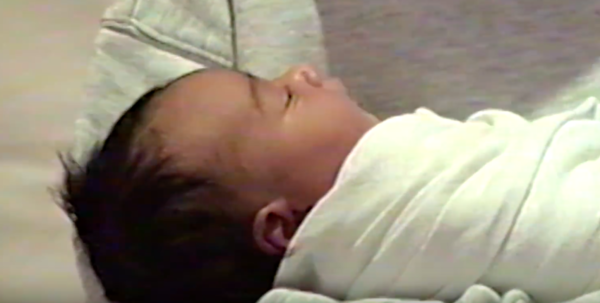 In the scene, Kim, Kylie, and Chicago are even joined by Rob and his daughter, Dream.
It's seriously the sweetest thing.
Watch the whole thing for yourself:
https://www.youtube.com/watch?v=BhIEIO0vaBE?feature=oembed
Such a touching video, and we loved seeing baby Chicago along with all of Kylie's exciting pre-baby (and birth) moments.