Hold up—did Kylie Jenner just get a Kris Jenner chop?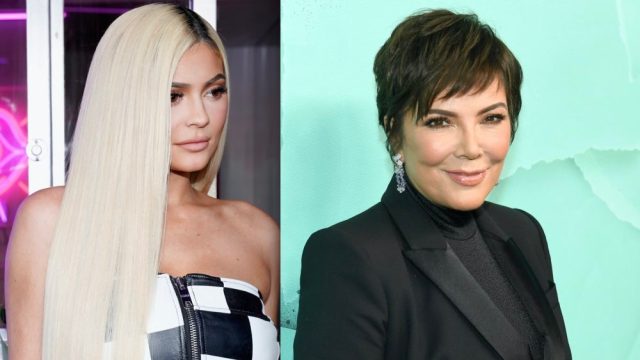 Over the years, Kylie Jenner has become known for her ever-changing hairstyles. And while her neon pink Coachella hair and platinum blonde locks are some of our favorite looks, her latest Kris Jenner-inspired hairstyle may be our new favorite—if only because we now realize that Kris and Kylie are actually twins. The Kylie Cosmetic Lip Kit mogul shared two snapshots of her and her mom chatting on FaceTime, inadvertently revealing their "matching" black pixie cuts.
"obsessed with you @krisjenner," she captioned a shot that sees the mother-daughter duo smiling at one another.
Judging by the huge smile on Kris's face, she approves.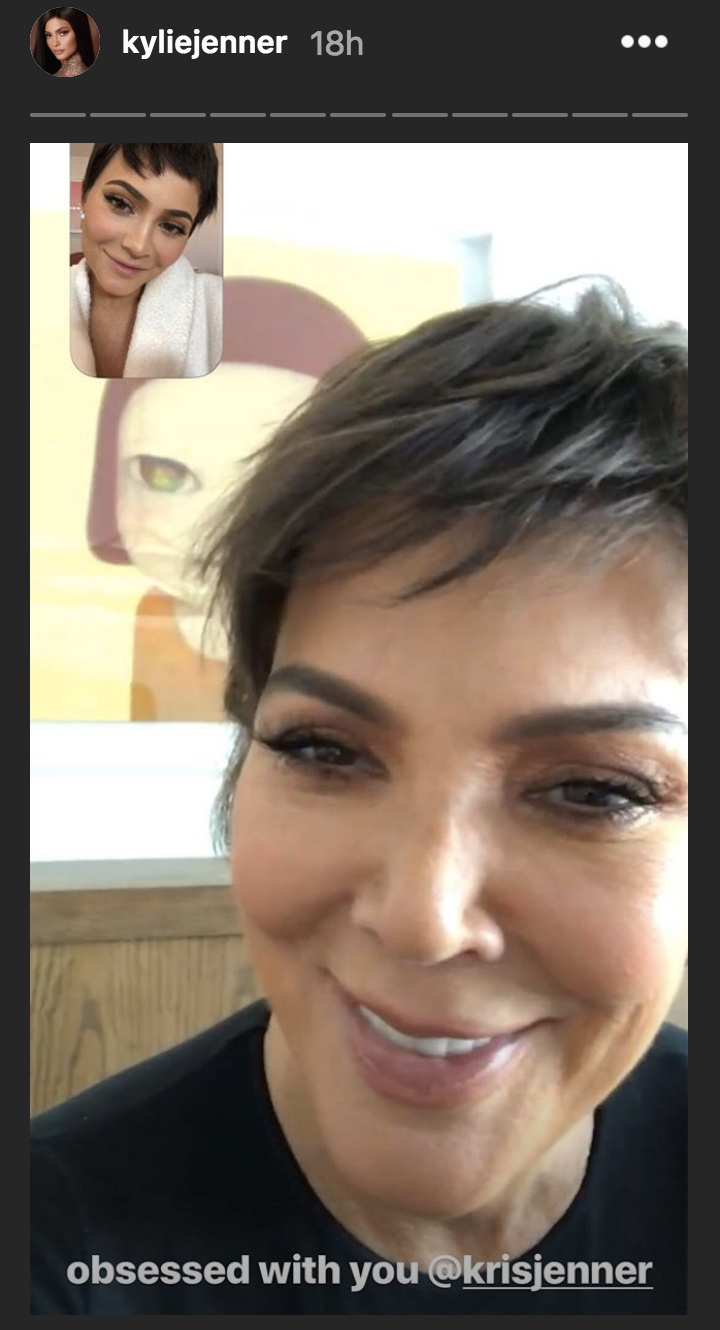 In addition to the same hairstyle, the two also appeared to have the same makeup and eyebrow shape, making this a true #twinning moment.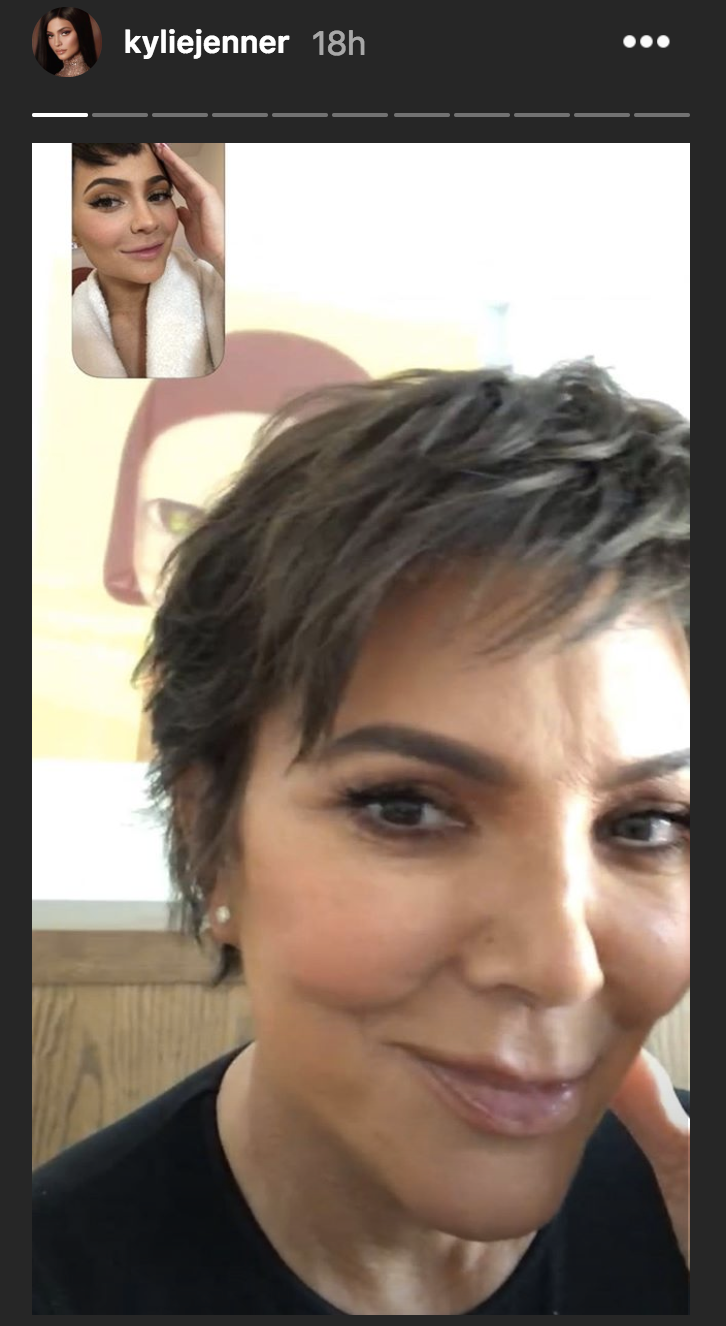 HOWEVER, it seems as though the shorter cut was just some special effects magic, because Kylie officially had her usual long blonde hair again in a pic posted later in the day.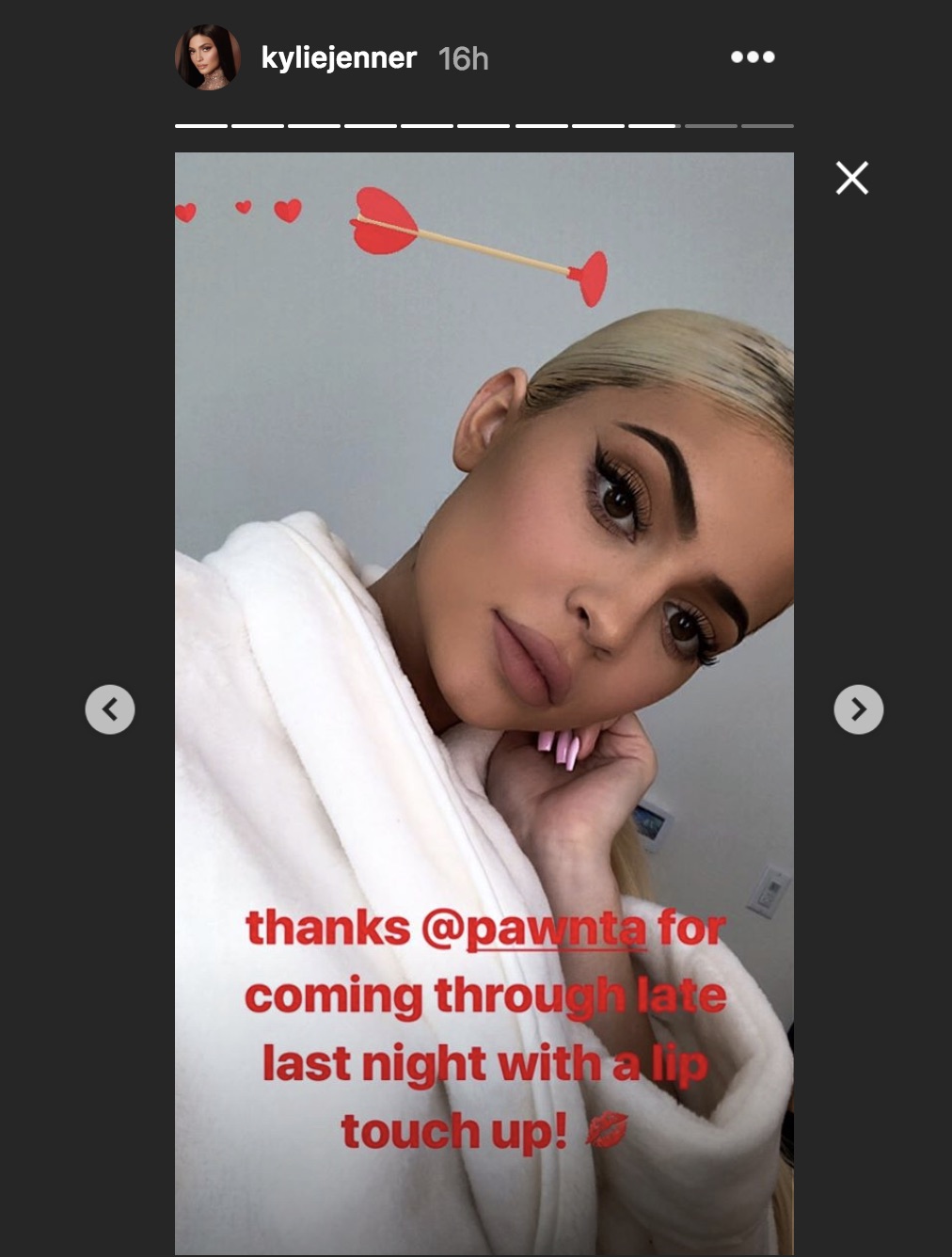 Temporary or not, we're loving this tribute to Kris. Not everyone can rock her signature hairstyle, but Kylie definitely proved she has what it takes to sport the momager haircut if she ever so desires.