Kylie Jenner shared her favorite look of 2016, and we GET IT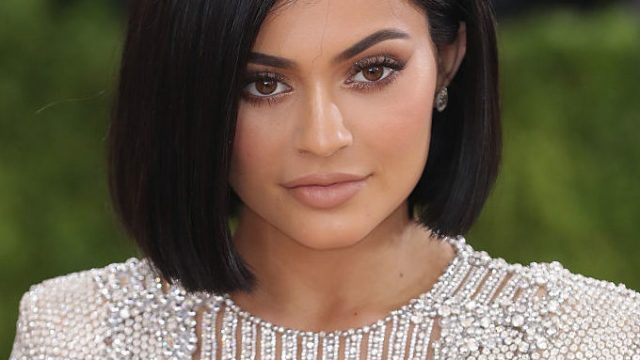 Youngest of the Kardashian-Jenner clan, Kylie Jenner, just shared her favorite fashion moment of 2016. The 19-year-old starlet choose her silver Balmain gown that she donned at the Met Gala earlier this year, and we're in full agreement. We remember it being one of our favorite looks during the event, and for good reason! The dress was absolutely stunning, and fit her frame like a glove.
There was a downside to wearing the epic floor length, fringe dress, however. Kylie posted on social media that the bottom of the gown left marks all over her legs and even caused her to bleed a little! We're guessing that it was worth it, though. She looked perfect. Just look, guys!
https://www.instagram.com/p/BOllb7KBmuK
We're totally in love with it too, Kylie!
Leave it up to Kylie to give us some much needed outfit inspo. She's definitely evolved from kid sister status to a certifiable fashionista in her own right. Seriously, as much as love her big sisters, they ain't got nothin' on her when it comes to style!
From hairstyles to makeup trends, Kylie isn't afraid to switch it up (like remember when she went from dark brown hair to straight up platinum blonde?! Or when she then turned that platinum blonde pink?! We do…we do…).
If this choice is any indication of what Kylie's 2017 fashion choices will look like, we know we're in for a treat.