Kylie Jenner reveals her Kyshadow palette and new eye makeup exclusives
Few things bring us as much joy as a new makeup reveal from our benevolent makeup queen, Kylie Jenner. We've been eagerly waiting to find out what's inside her holiday collection — particularly in the eyeshadow department — and we are thrilled to see that it's full of beautiful makeup that looks like it was sent from the heavens. The entire limited-edition holiday vault is stunning, but we're freaking out about the eye makeup options. Her Kyshadow palette comes with a whopping nine wintry eyeshadows, as well as three new creme Kyshadow options. It's beyond luxurious! How will we survive this news?
https://www.instagram.com/p/BM5TQ1-jooW
We're having heart palpitations already! If anyone out there doubted Kylie's makeup prowess before, this is going to make them stand up and take notice. Get a load of this packaging!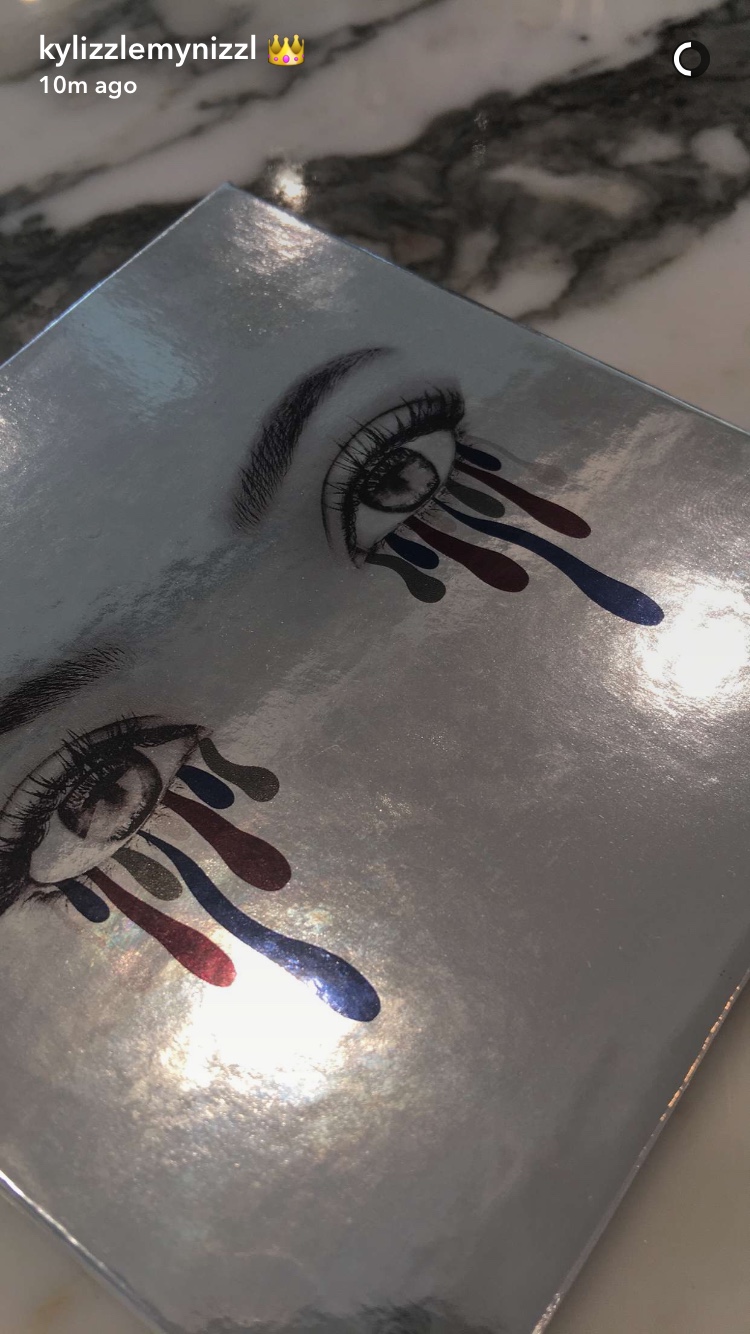 Kylie starts us off by giving us a look at the names of her holiday eyeshadow palette, and first off, we are dying over that beautiful, reflective silver packaging! You know how we feel about great packaging. it's imperative!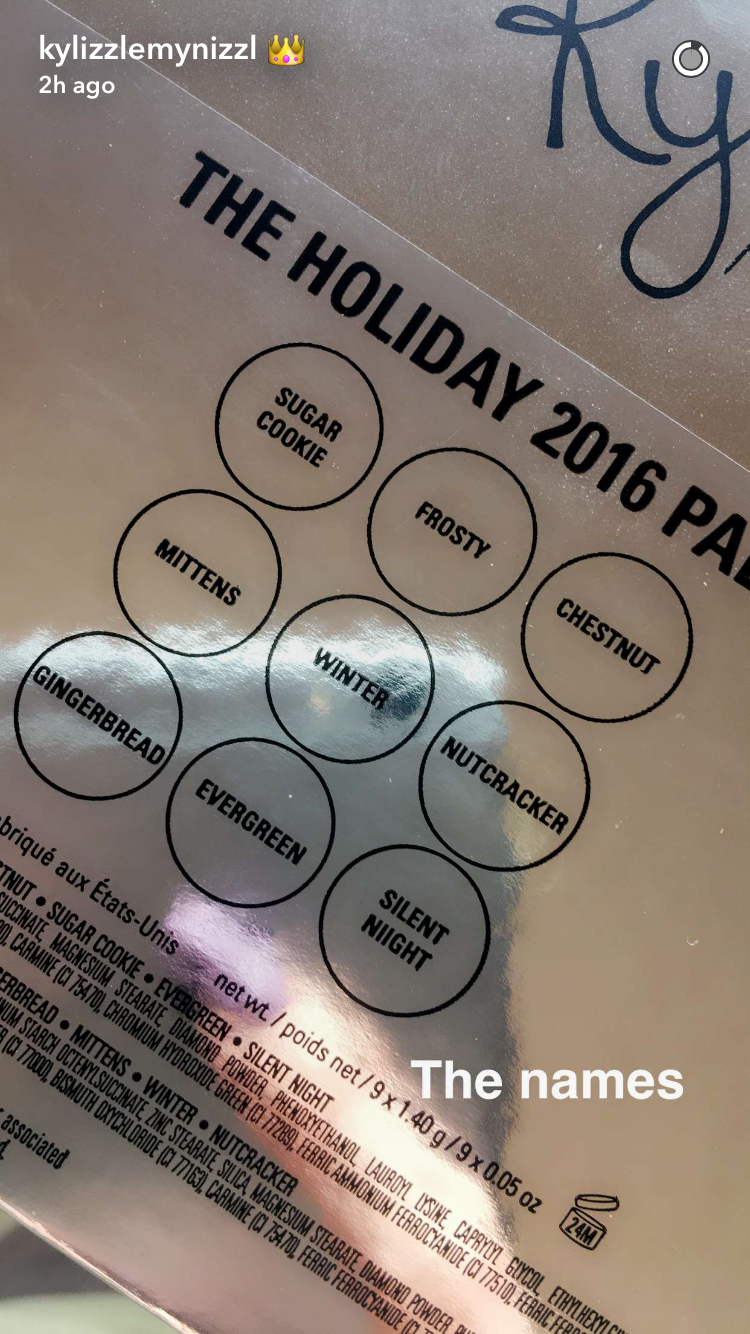 The  names are all perfectly festive!
Kylie heeded the advice of her fans and included a mirror in her palette, and for this we are eternally grateful!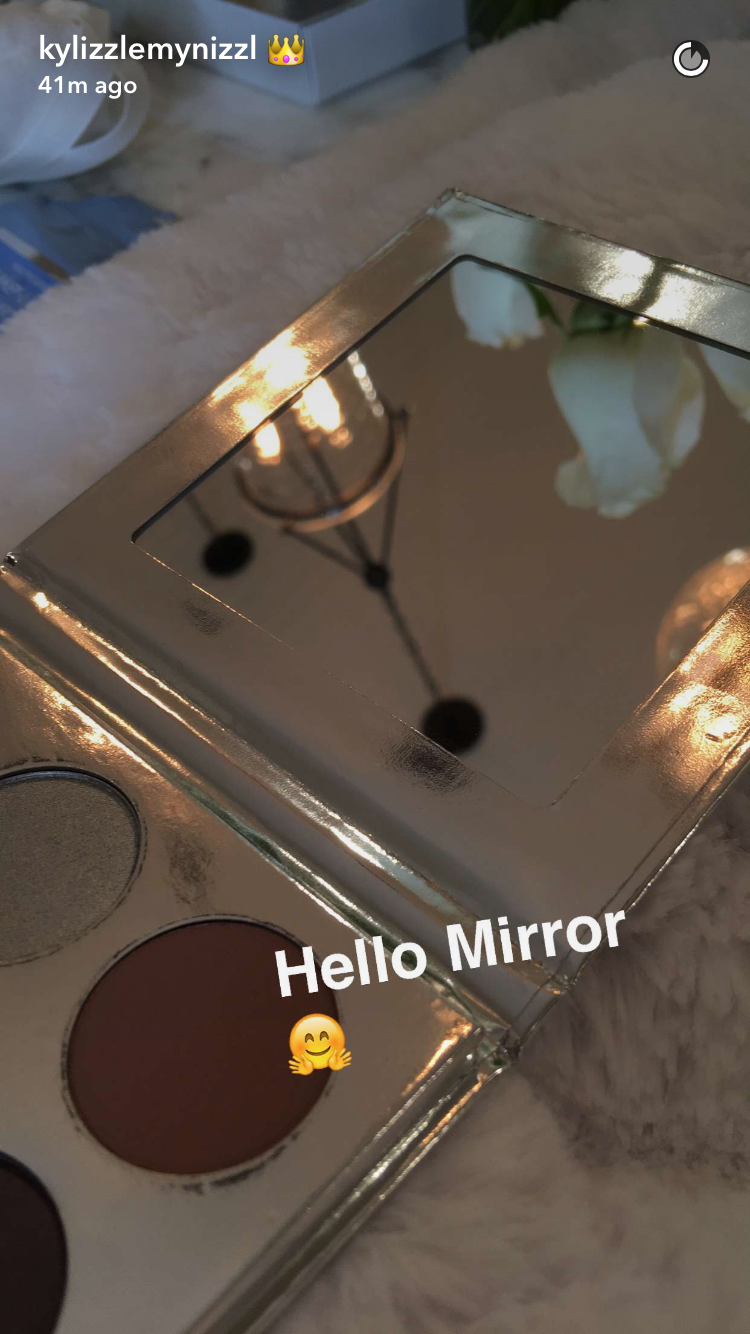 All the shadows were inspired by jewel tones and they all have diamond powder in them! How luxe!
All these eyeshadow choices are blowing our minds! There are three new pot creme shadows to pick from: Yellow Gold, Golden Plum and Camo.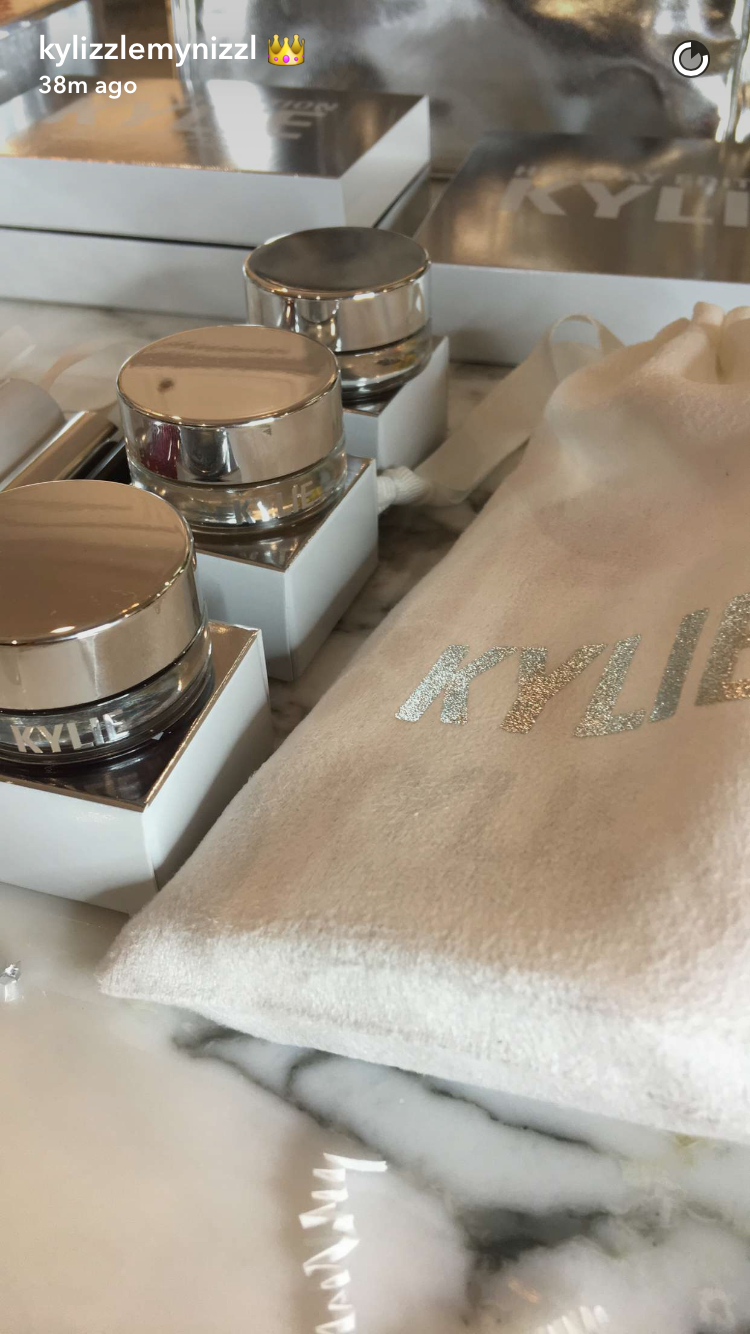 And can we talk about that adorable bag they come in? Kylie is not letting us down with the packaging!
And because Kylie thinks of everything, she's releasing her very first brush set! We love the snow-white handles and how matchy-matchy it all is!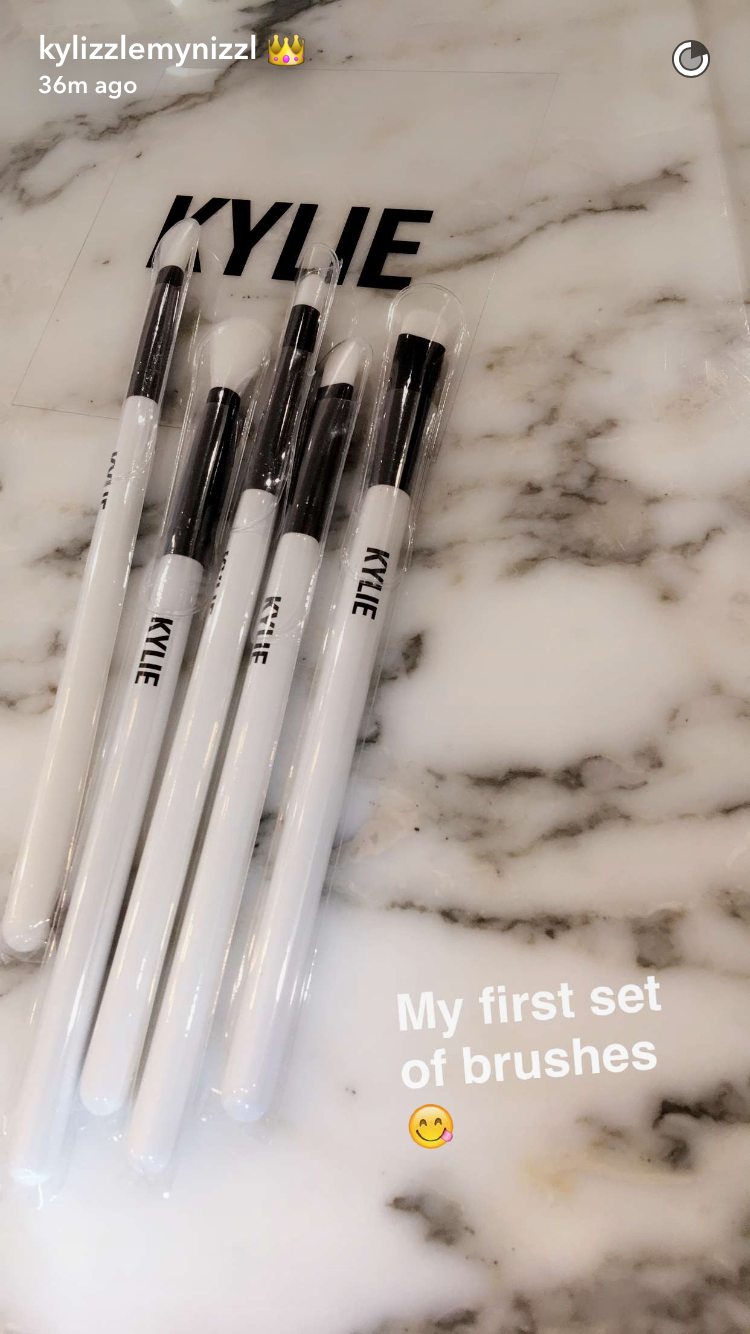 So elegant!
And now, to the swatches — because Kylie knows the way to our hearts!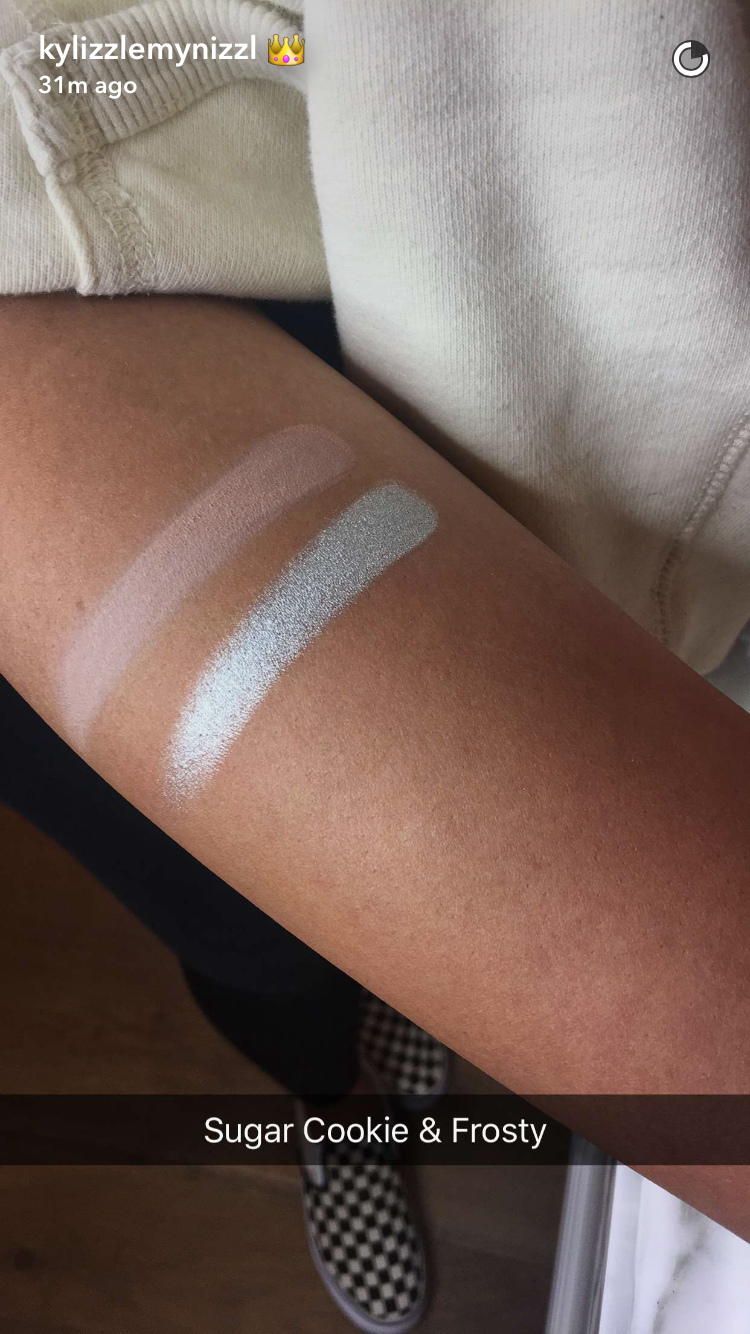 Sugar Cookie and Frosty look delicious and beautiful!
Here's Chestnut, lookin' like a dream!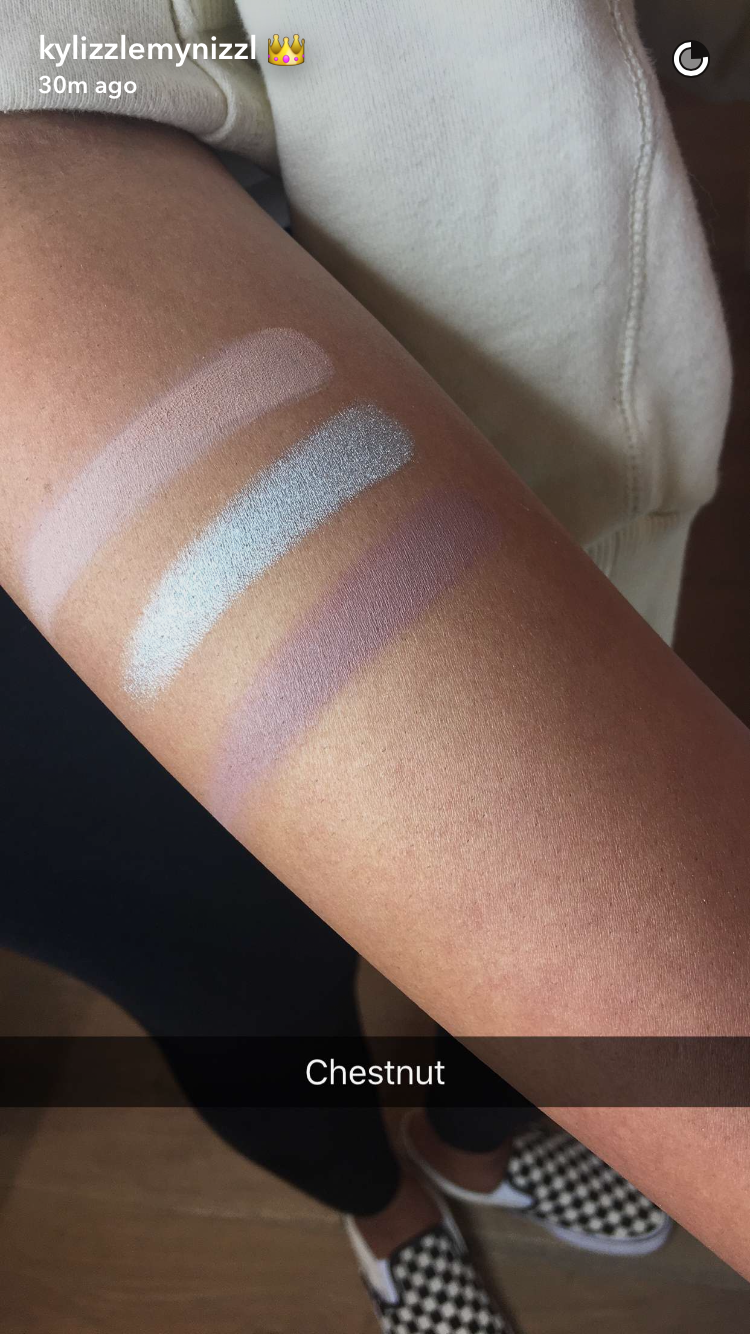 Mittens is super vibrant, and we love that shimmer!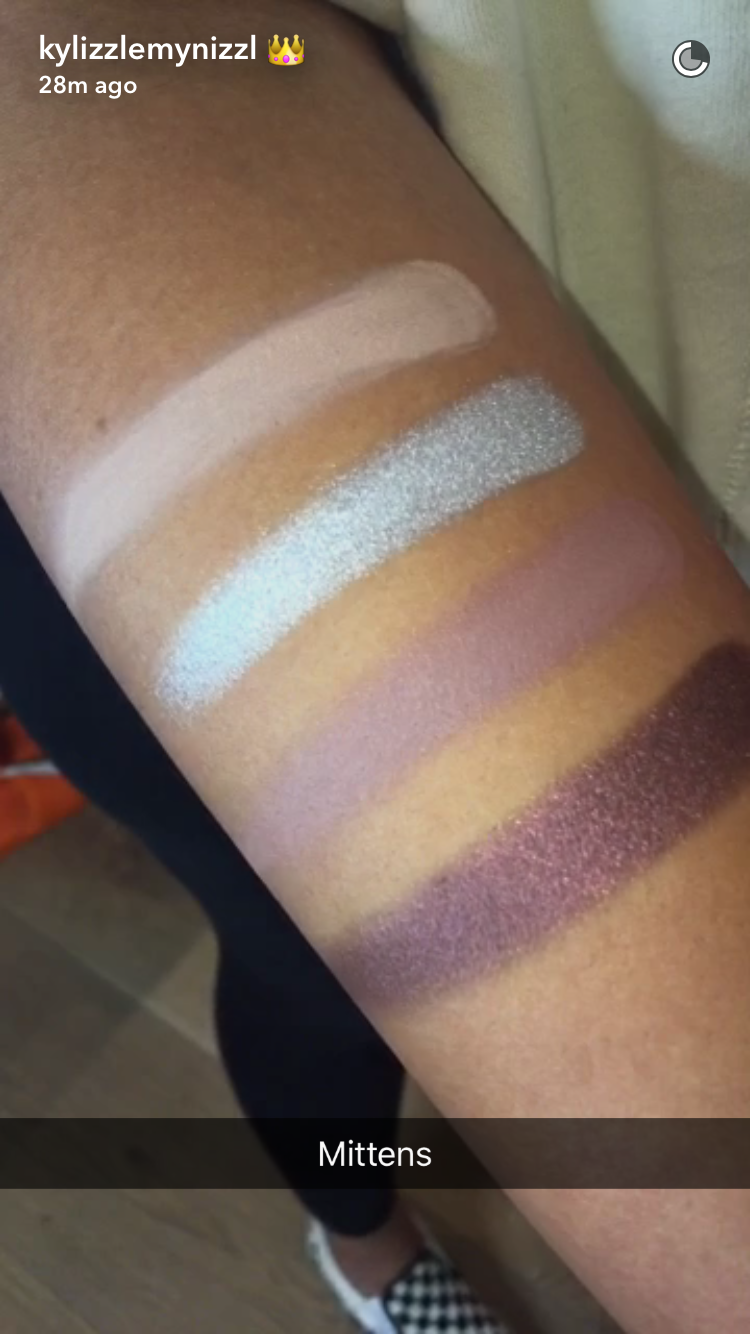 Winter is coming.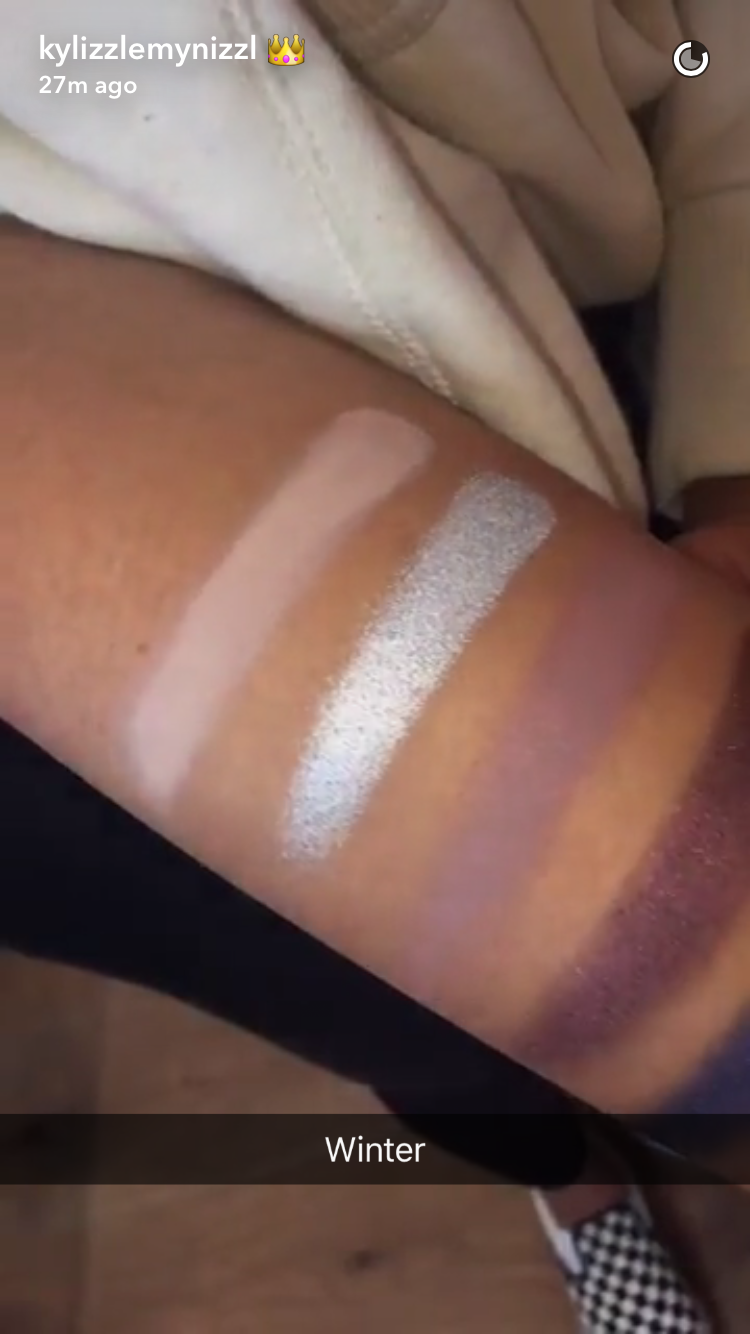 Nutcracker looks positively regal!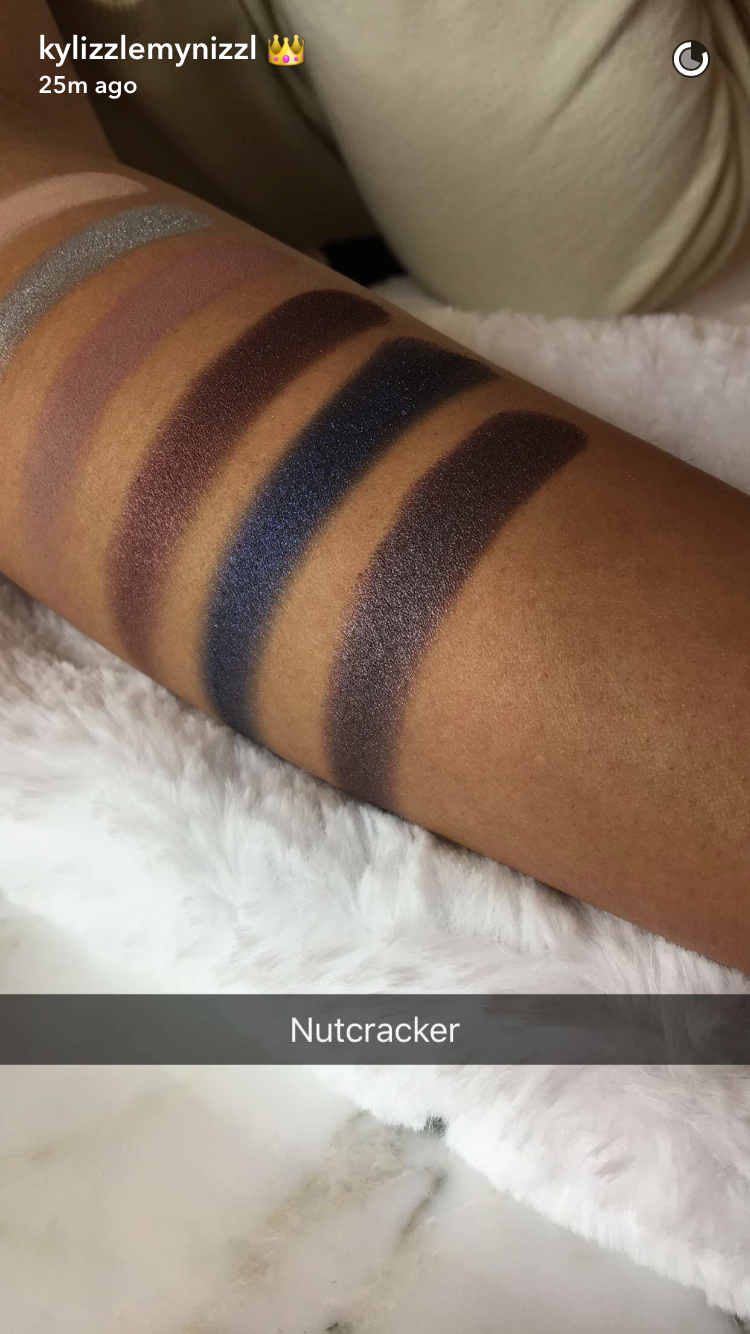 Evergreen is next-level gorgeous!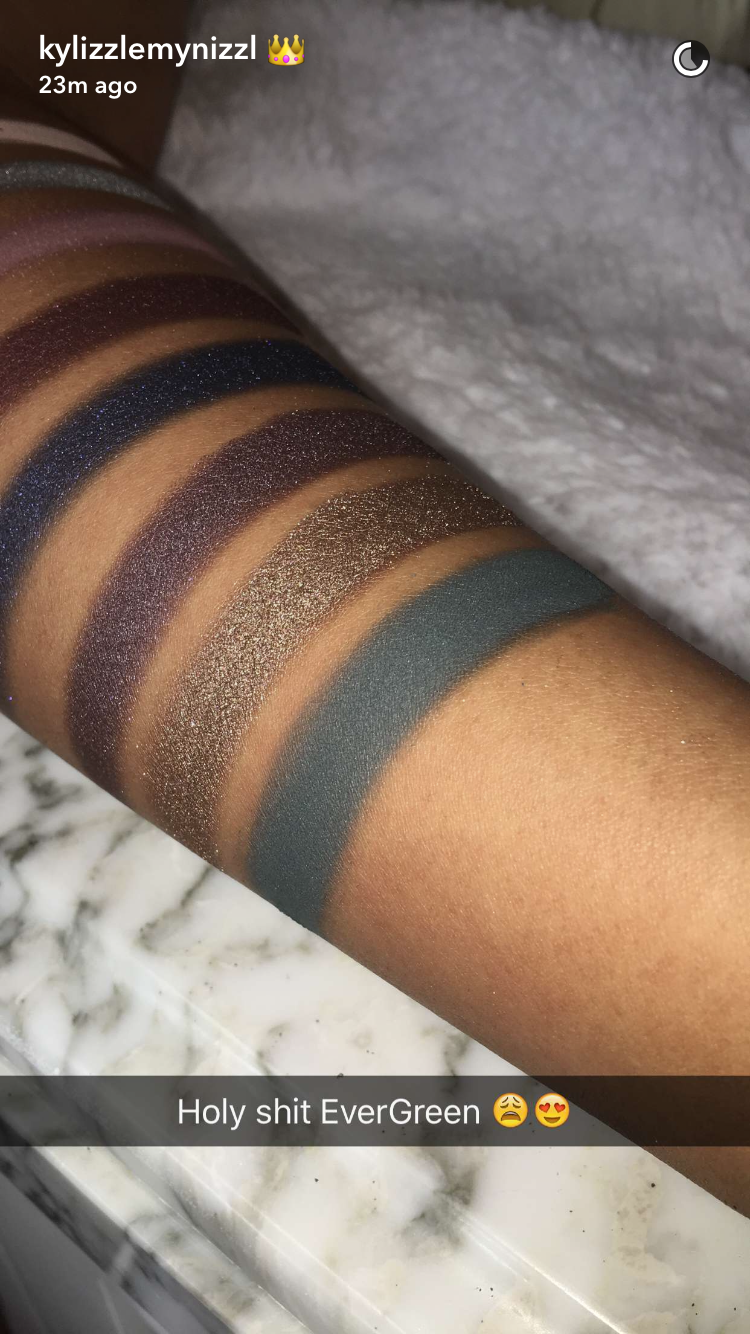 Silent Night is just about as rich and romantic as it gets, don't you think?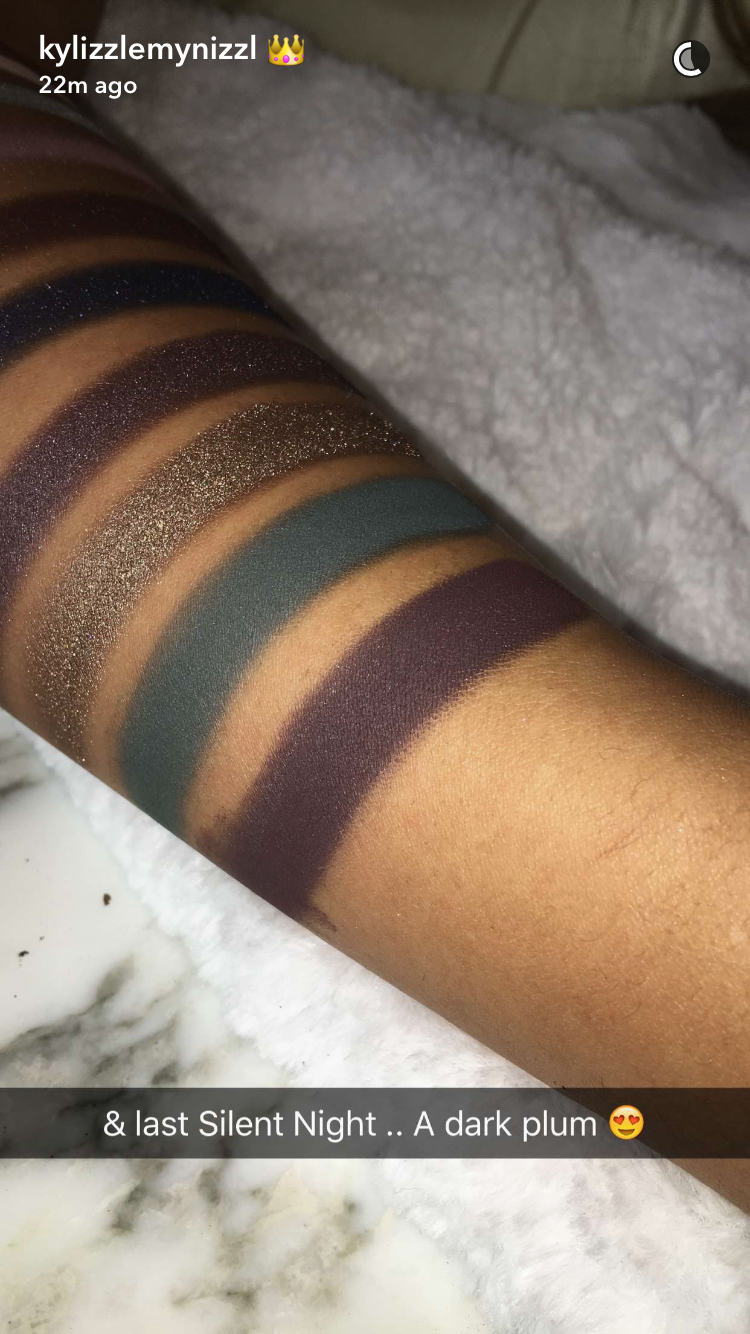 We love having all these matte and metallic options!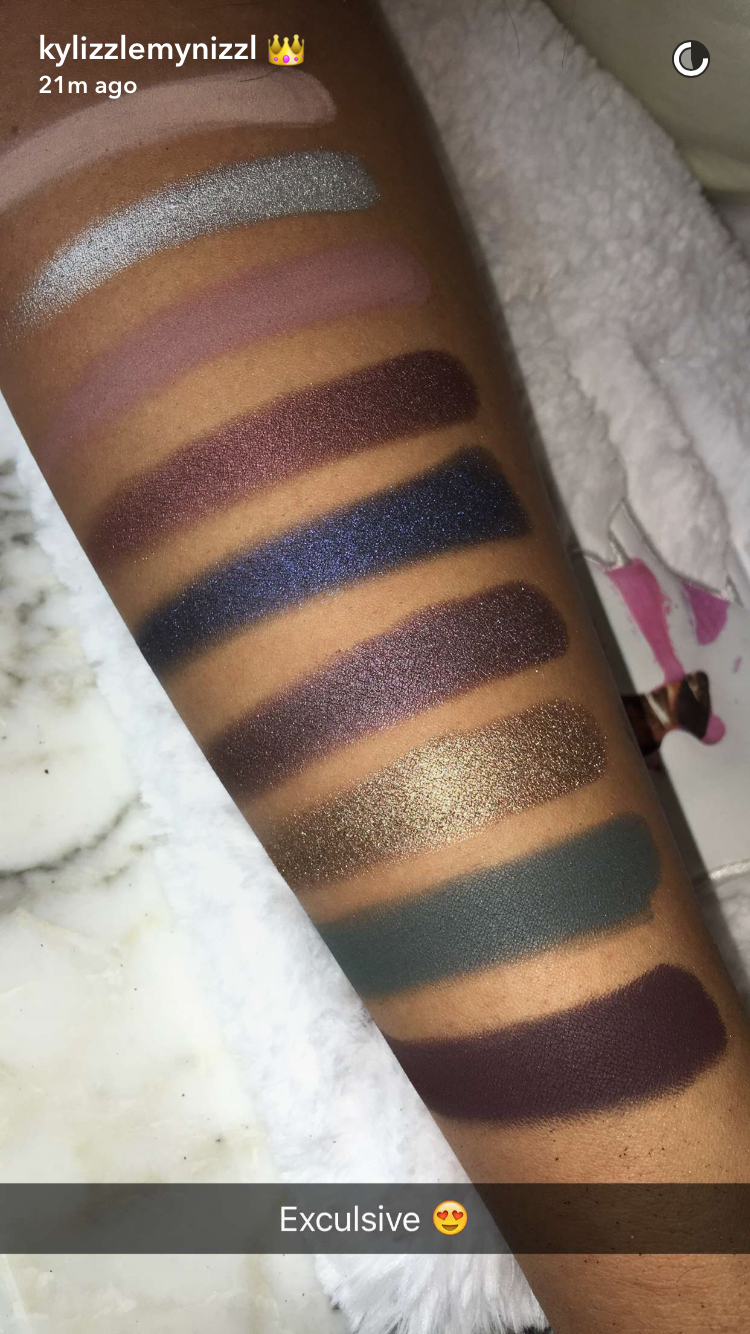 Truly a gorgeous palette.
We are never going to get over this packaging, it's absolutely magnificent! The collection also includes her Snow Kyliner!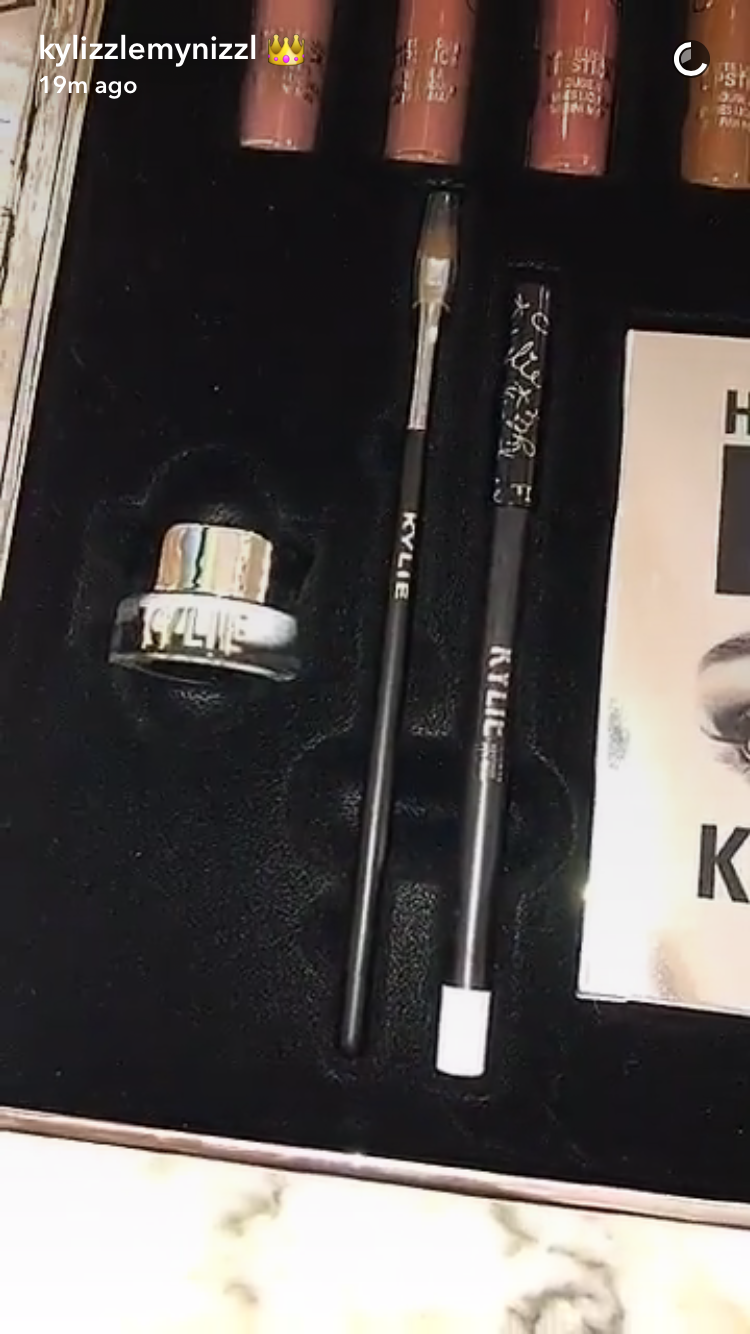 We can already feel the joy of opening one of these up ourselves!
And the best part is we don't have to wait much longer to get them for ourselves! We're screaming.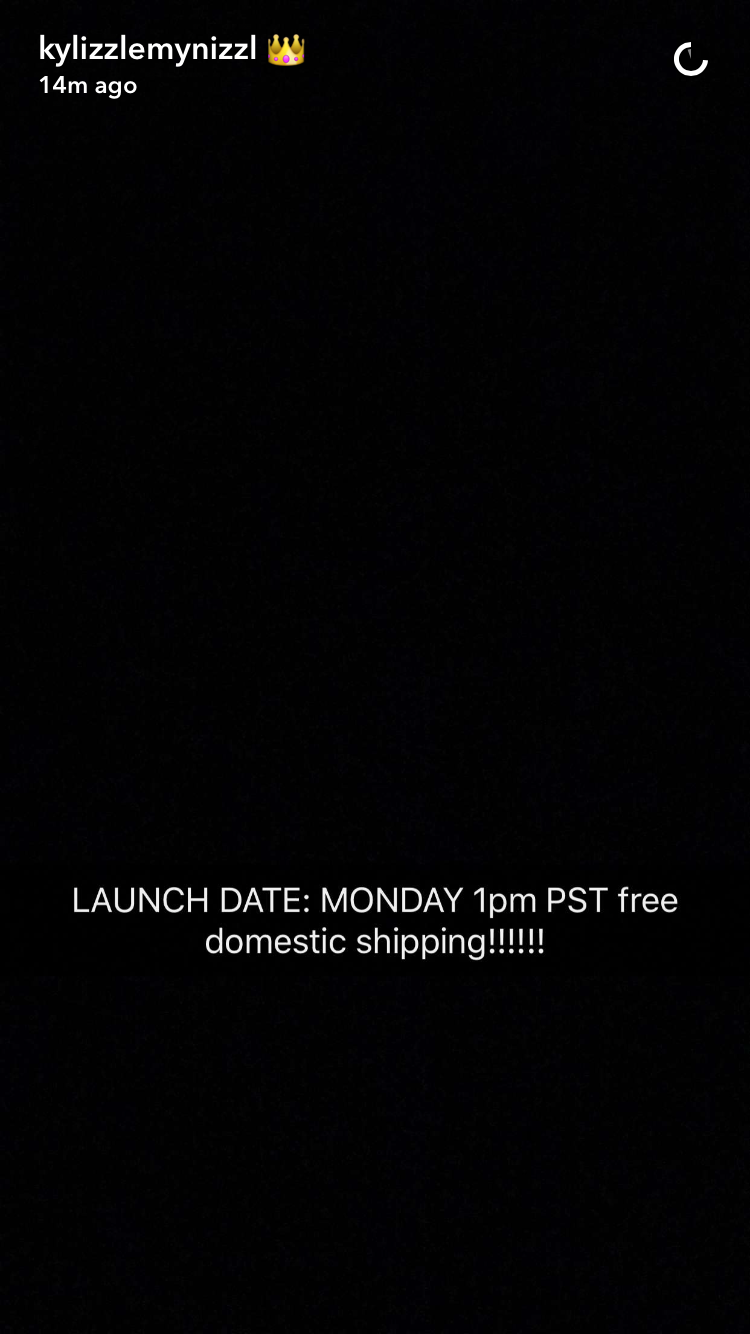 Free shipping in the U.S.! A holiday miracle, indeed!
And if you order on Black Friday, you get the stocking for freeeeeee!
https://www.instagram.com/p/BM5X-HTDf2h
Have you ever seen a more magnificent pile?
https://www.instagram.com/p/BM5Xs6NjyqZ
Phew, that was intense. We are going to need to lie down after all this excitement! Make sure you are ready to go come Monday, because you know this limited edition is going to fly off the shelves. And as always, make sure you get it from KylieCosmetics.com — this is not the time to take a chance on knock-offs! Are you ready? It really does feel like the holidays now, doesn't it?