Kylie Jenner revealed her upcoming birthday collection, and everything is bubblegum pink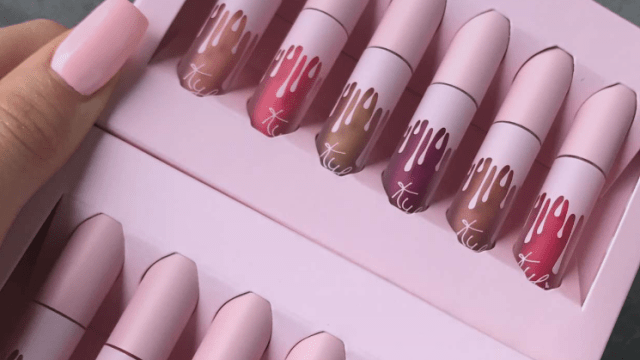 If all pink everything is your motto, then you're going to swoon when you get a look at Kylie Cosmetics's upcoming birthday collection. Kylie took to Snapchat to give us a look at what's headed our way, and it's a comprehensive and lovely pink-hued feast for the senses. It's positively celebratory, if you ask us.
The bubblegum pink theme extends from the makeup itself to the packaging that just so happens to look like a birthday gift. Fitting, wouldn't you agree? Even if you aren't a "pink person," you have to agree that this looks to be the sweetest, most festive birthday box we've seen in quite some time.
The Kylie Cosmetics Birthday Collection will include some of your favorite products, like lip kits and a palette, as well as some exciting new additions.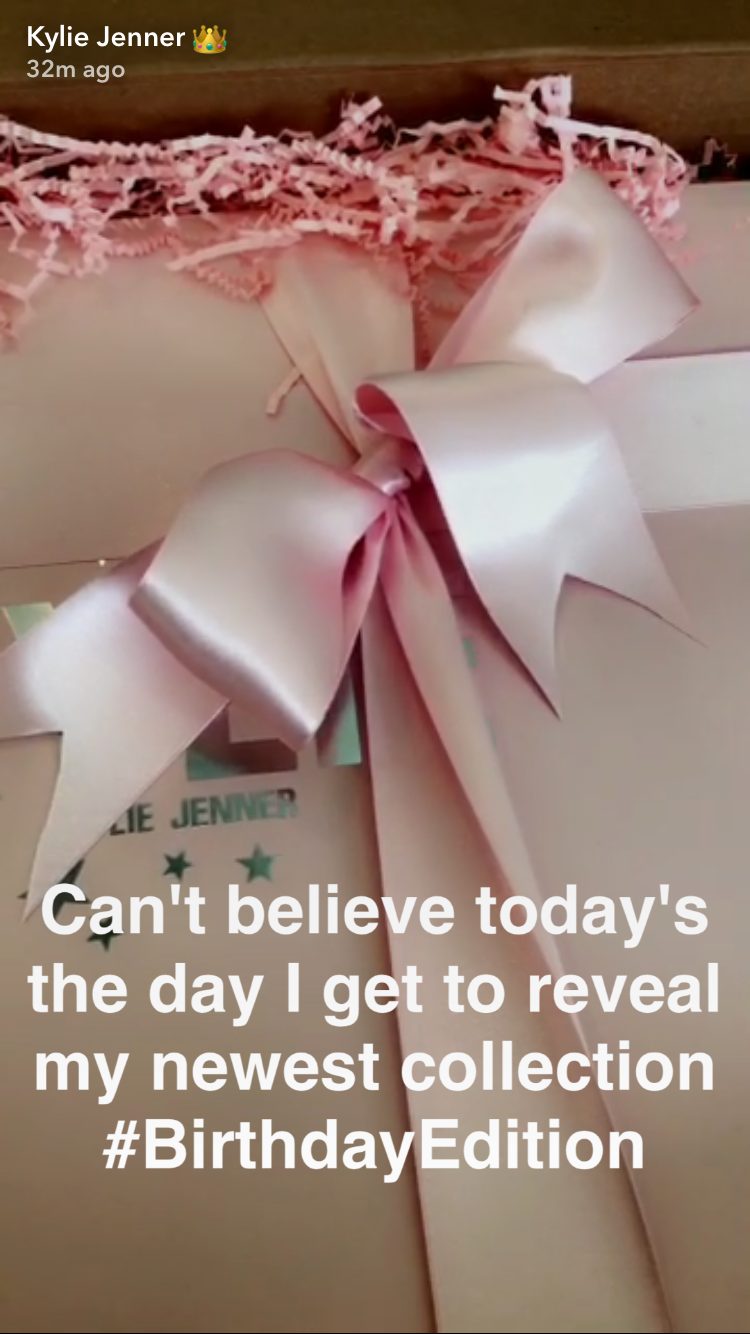 The packaging is next-level adorable. We just can't get over that sweet pink bow. And now to find out what wonders await us inside.
We're talking two different mini sets of Liquid Lipsticks, a makeup bag, a palette, two new Ultra Glows, and brushes galore.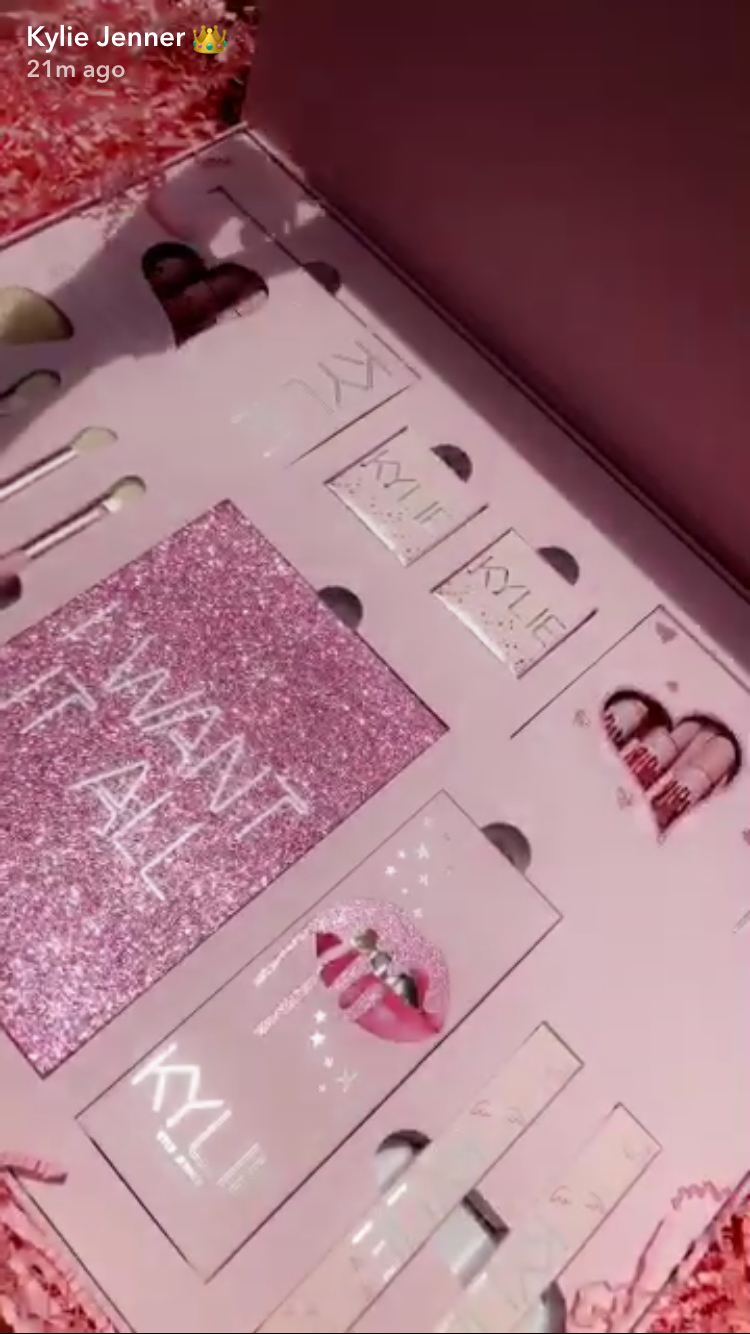 If you've been waiting for the prettiest brush set to come around so you can replenish your collection, now is definitely the time.
And you can store them right in that precious makeup bag so you never have to worry where they went.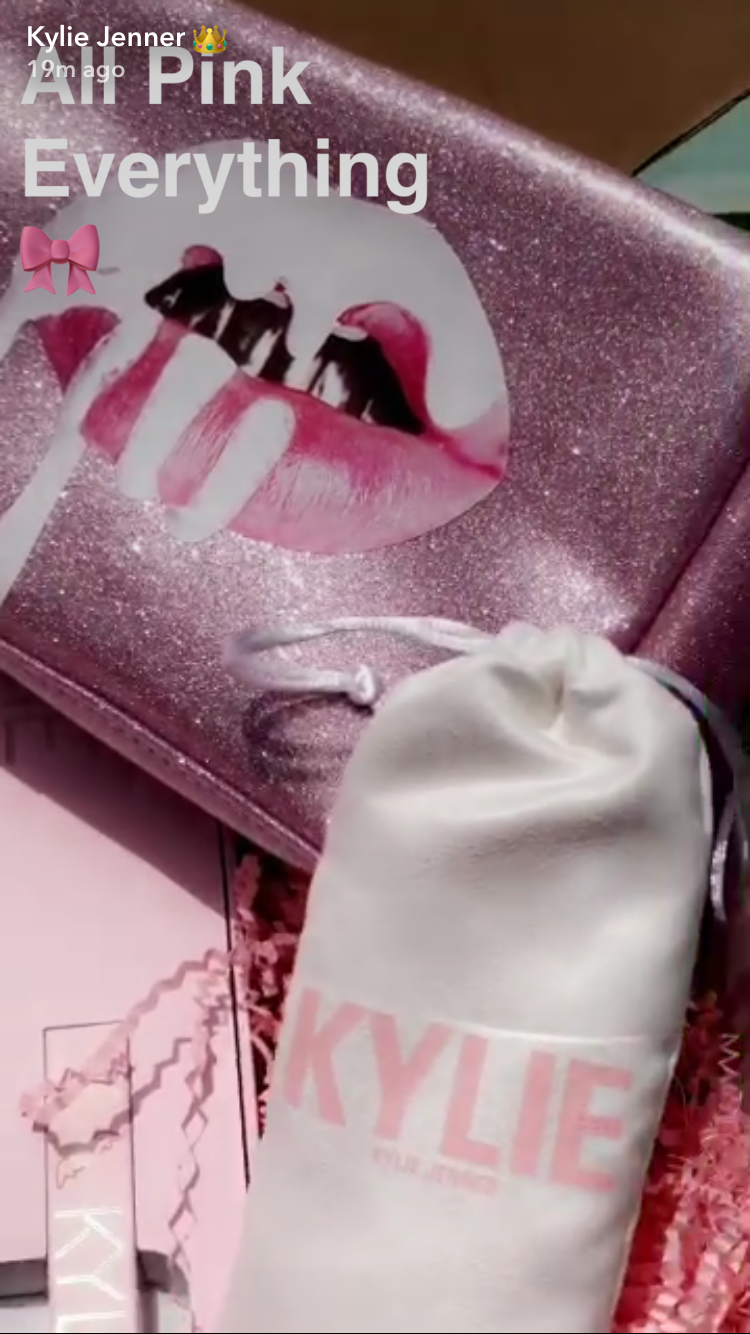 We are DYING to see what lipsticks are in the mini lip kits, and luckily for us, Kylie has obliged with some gorgeous swatches of the Kylie Cosmetics Birthday Collection.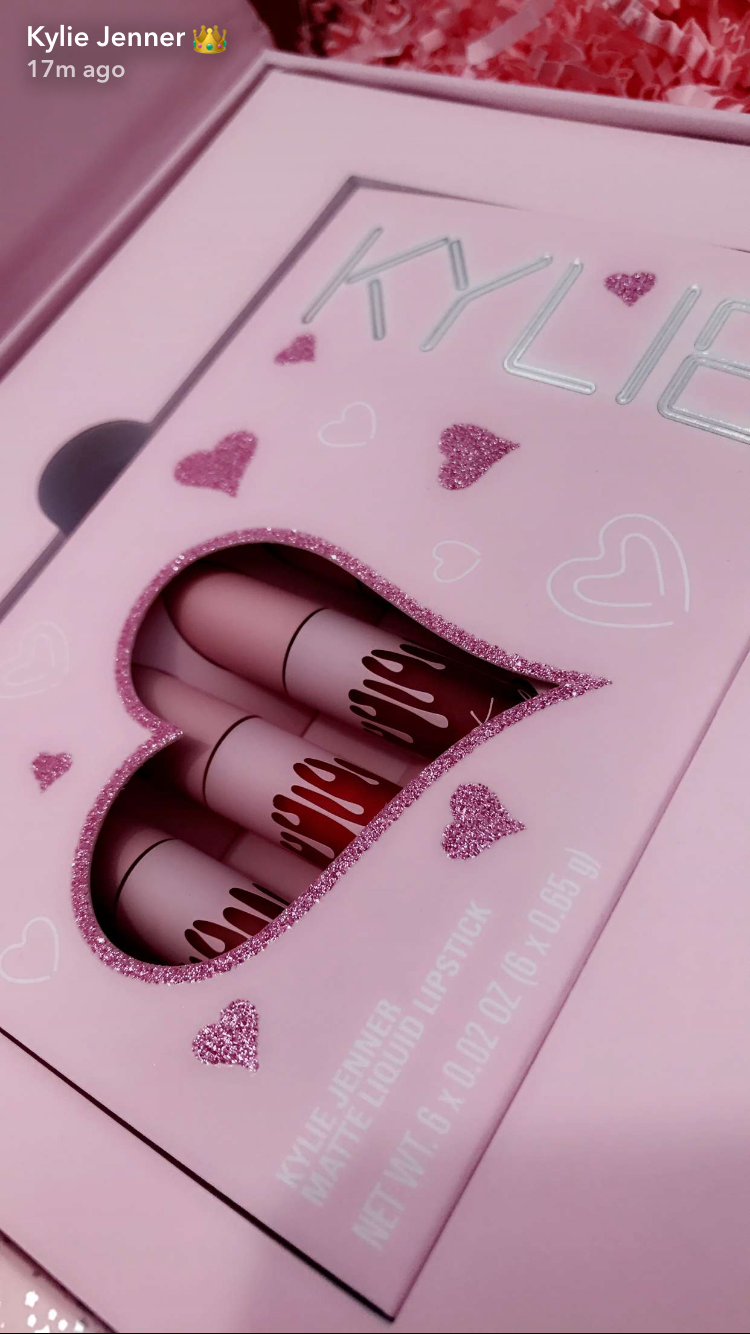 It looks like one of these beauties is a matte set and the other is creme.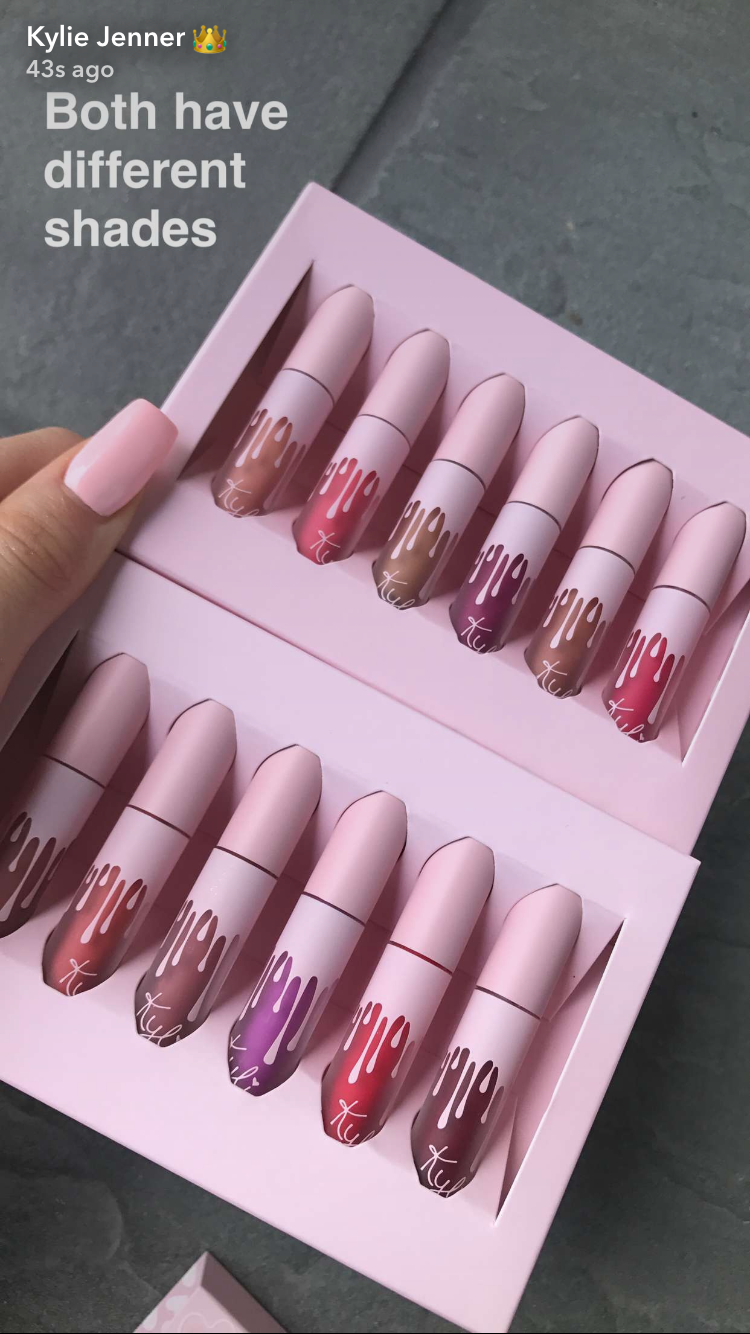 Get a load of these swatches.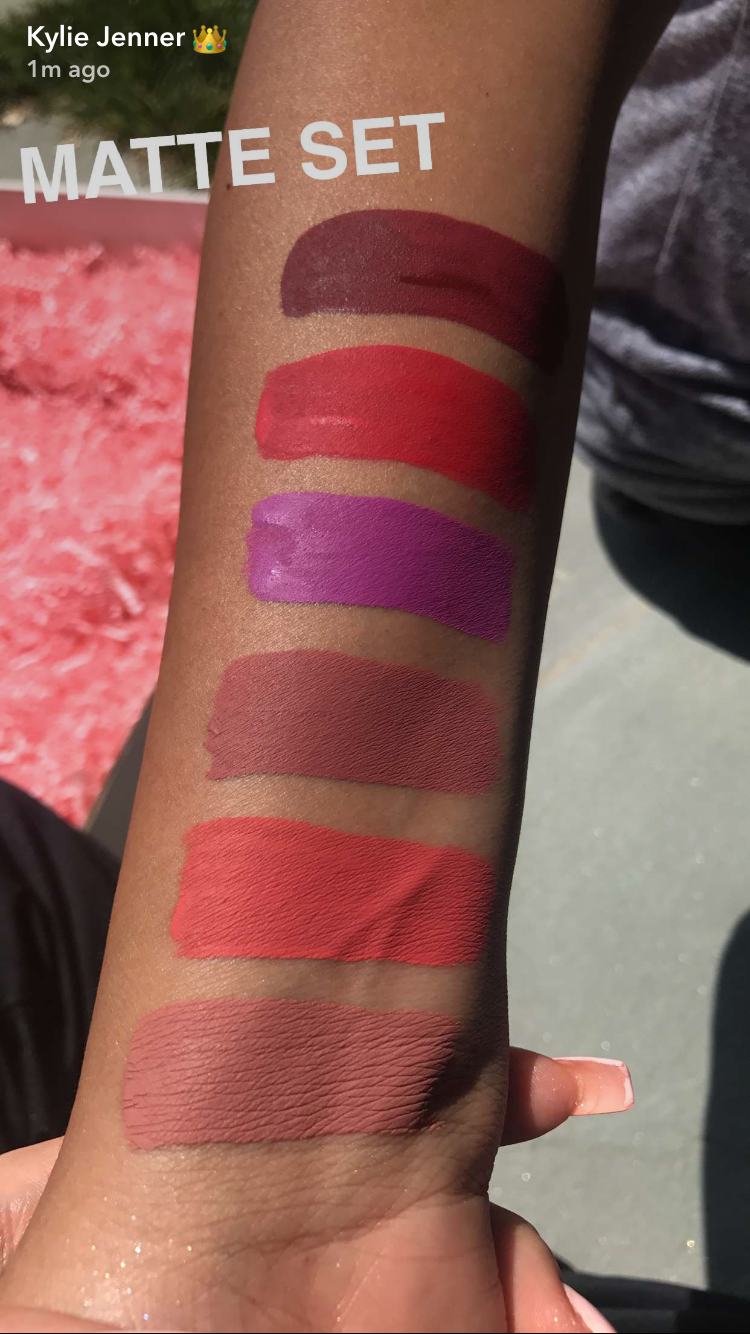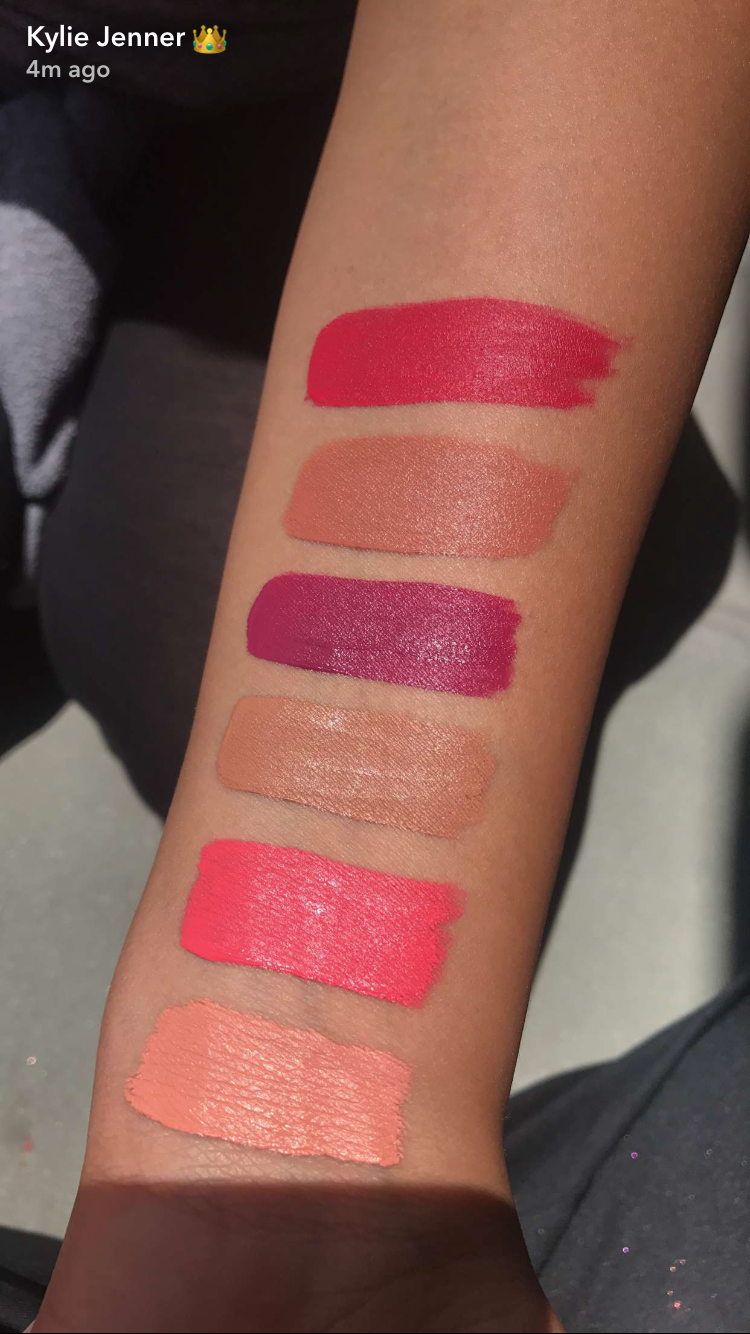 The announcement of two new Ultra Glow shadows has also set our hearts aflutter. There are two shades headed our way:
1Queen
2King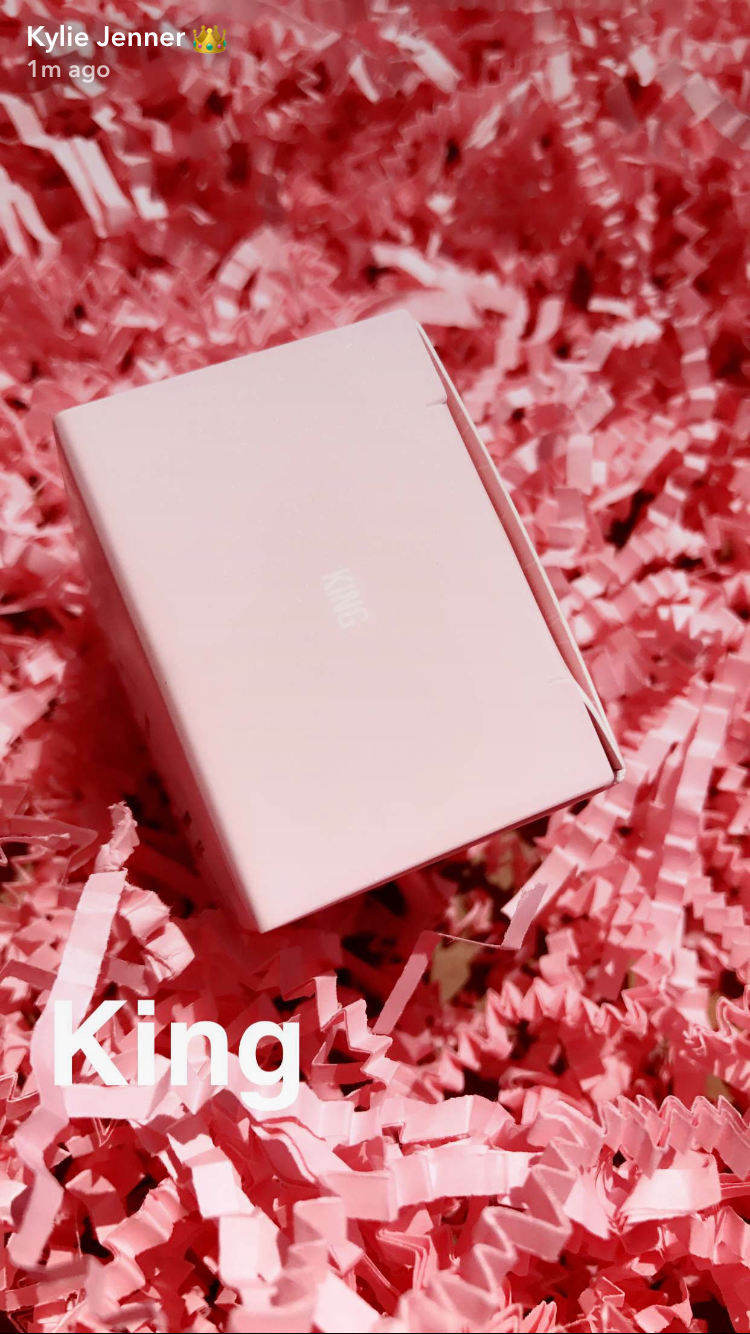 Kylie blessed us with swatches of these beauties as well. Queen is on the left and King is on the right.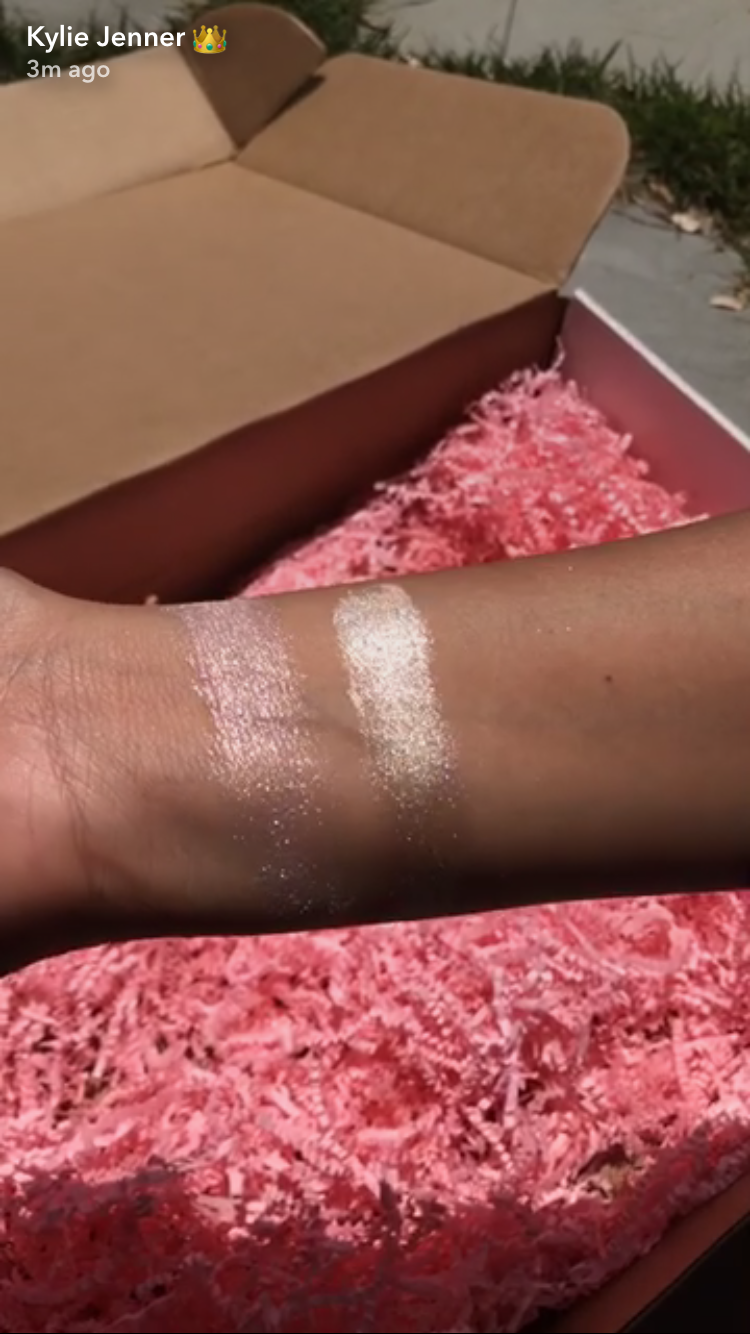 We can't wait to get the full scoop on all of these, because they could not be more gorgeous.
Are you thrilled to see that there's another Birthday Collection headed our way? Rumors have been floating around that it'd be out soon for a few weeks now, and we finally have confirmation that it's happening. Rejoice, all.