Here's the bummer reason Kylie Jenner had to redesign her Lip Kit packaging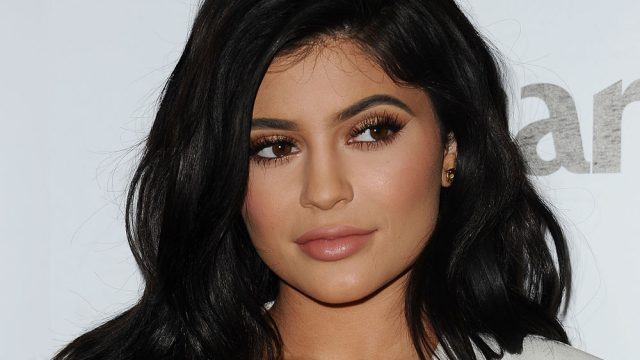 There's bad news for anyone who loves the cute, signature packaging of Kylie Jenner's Lip Kits. They're about to change and for a huge bummer reason.
The youngest member of the Kardashian-Jenner clan has found huge success with Kylie Cosmetics, her eponymous line of lip glosses, liquid lipsticks, and lip liners. To date, there are 14 different Kylie Lip Kit shades, ranging from mattes to metals. The names are fun. There's a matte called "Kourt K" (named after older sister Kourtney, of course), a gloss called "Literally," and a metal called "Heir."
However, getting your hands on a Kylie Lip Kit — or rather, getting a Kylie Lip Kit on your lips — is a total feat in itself. Though the 18 year-old announces weekly restocks exclusively on her app, the inventory sells out under 30 minutes every time. Demand is so high that getting online and successfully ordering a lip kit is a near Olympian competition at this point.
And just when customers think they've scored because they made it through the checkout, it turns out receiving their full shipment is a whole new problem. And here's where the bummer news and packaging change comes into play: According to the Better Business Bureau, customers' lip kits are getting stolen in the mail, due to the recognizable box that the lip kits are mailed in.
Kylie Lip Kits are currently mailed in a black square, cardboard box with white lip gloss drippings and the Kylie Cosmetics logo, which is an image of Jenner's notoriously full lips, also dripping white lip gloss, and ever so slightly showing off gold rimmed teeth.
"Currently the BBB is receiving multiple complaints from this company's customers claiming that after ordering and paying for products, some or all of the products are not being shipped as expected," a message on the BBB's website read.
In response to the complaints, Kylie Cosmetics will apparently be changing the labeling on their packaging, in order to make shipments more discreet.
It's a shame the company has to do away with the cool boxes, but it's for the good of their customers, so we're totally behind the move. It's just a shame that it's necessary at all.