Kylie Jenner and Quay Australia are collaborating on a "spec-tacular" sunglasses collection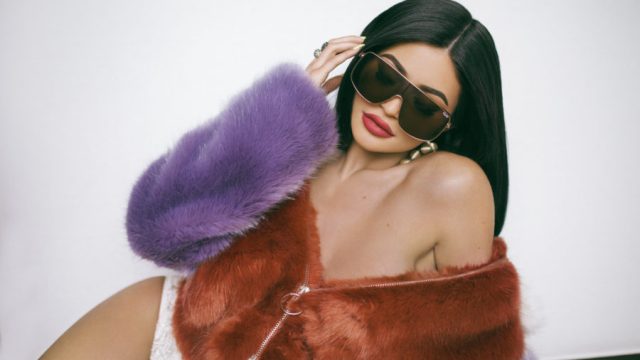 Kylie Jenner is throwing major shade…with her latest collaboration with Quay Australia. The 20-year-old lip kit mogul is partnering up with our go-to Aussie eyewear brand for a second capsule collection, #QuayxKylie. And on the menu this time are three incredible styles in seven different color combos.
Given her proclivity for paparazzi run-ins, Kylie is just the social media queen that you'd want designing your sunglasses. After all, she wears them almost all the time, and she knows what shapes and tints work best.
Now, prepare to feast your eyes on these stunning Kylie Jenner x Quay Australia creations.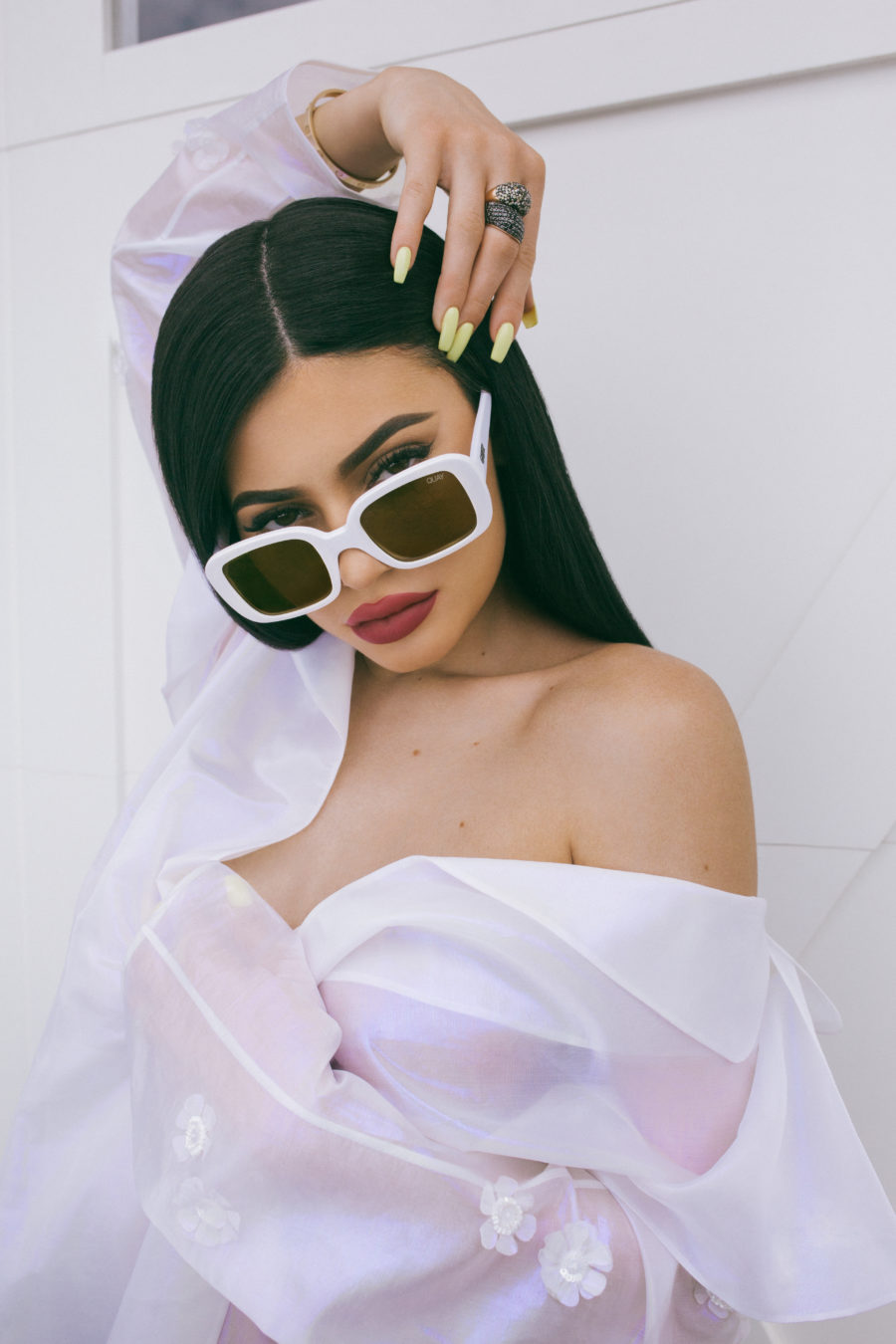 First up, the 20s. These frames are the classic rectangular shape celebs adore. They're designed to be the most versatile of the bunch, with a chic and effortless feel perfect for throwing some sassy side-eye. These opaque layered frames are available in black or white.
Then, there are the As If frames.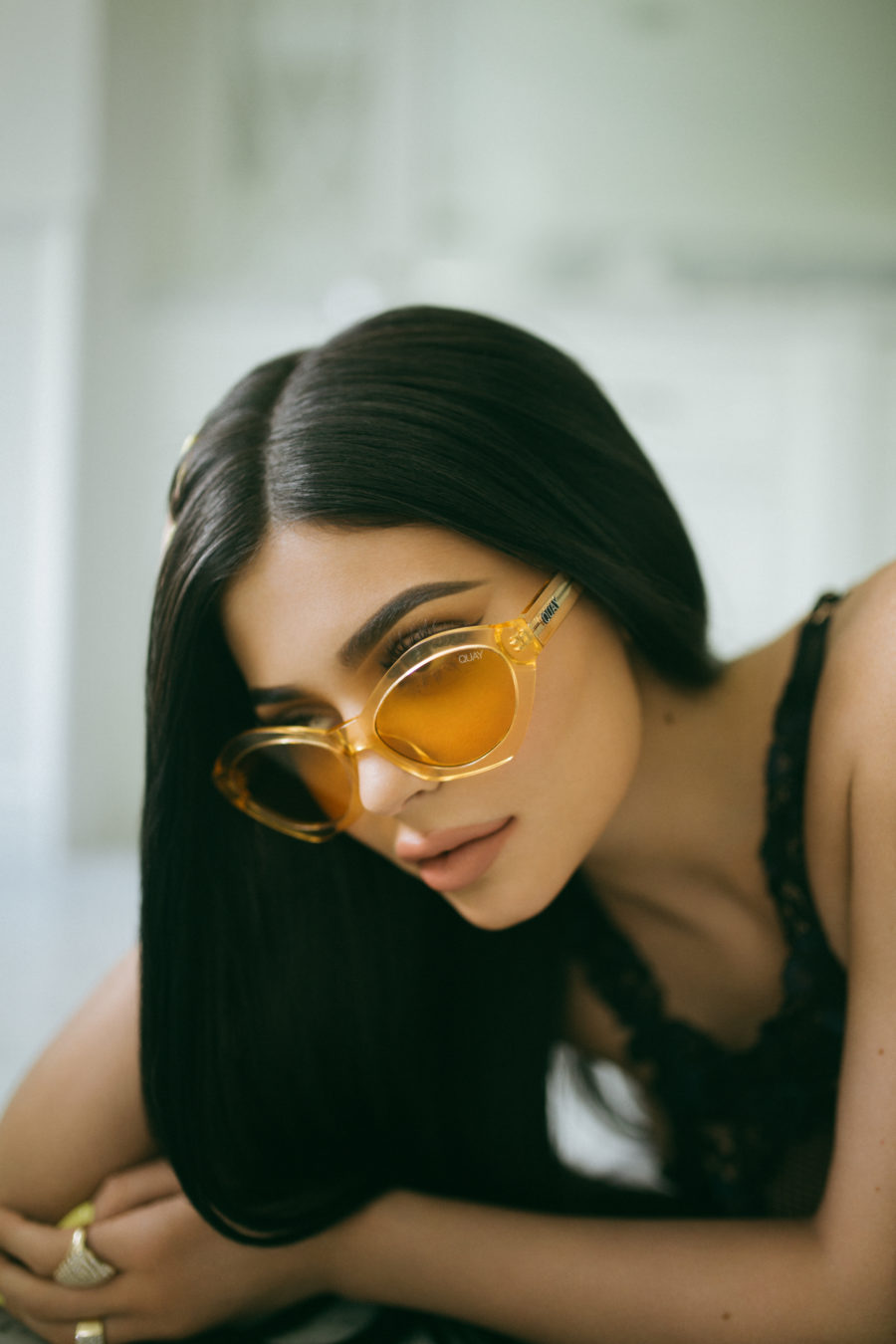 We're not totally sure but if we had to guess, we'd say these were designed with Cher from Clueless in mind. These '90s-perfect transparent shades come in pink, lavender, and orange color combos that all embody a distinctly fabulous feel.
Lastly, meet the Unbothered frames.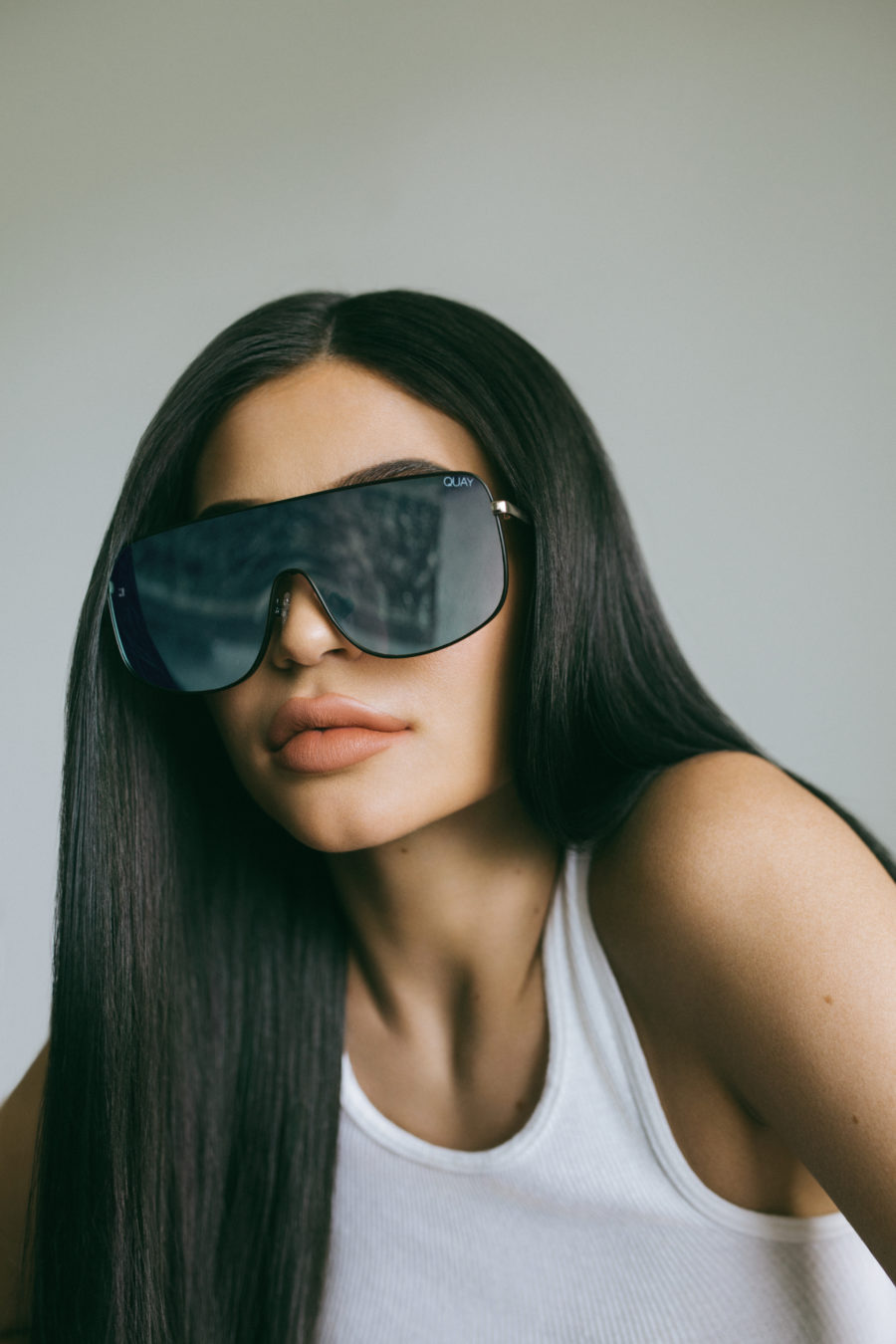 These babies mean business. Plus, they are *so* in sync with the futuristic fashion vibe we've seen on the runways this year. Available with mint or brown lenses, these metal framed beauties embody all the drama you could ever want in a pair of sunnies.
And they kind of remind us of those killer Terminator shades. Just saying!
Available on Quay Austrailia's website on October 4th, these babies are likely to sell like hotcakes. Why, you ask? Because at $65 a pop, these sunglasses are basically a steal. And given that both Quay and Kylie have lent their creative genius to the product, you ~know~ these sunnies are nothing short of spectacular.