Kylie Jenner posted about Stormi for the first time since giving birth, and she looks like a mini Kylie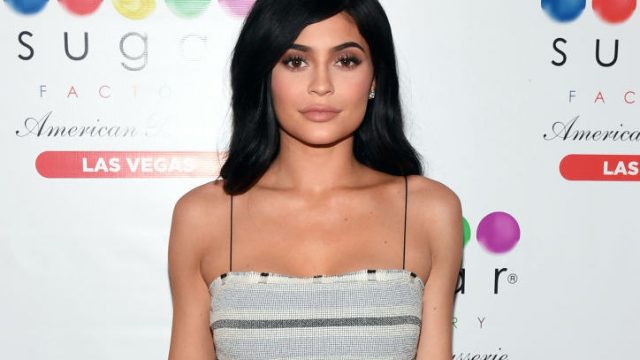 On February 4th, 2018, one woman completely overshadowed the Super Bowl, and that woman is Kylie Jenner. After months of speculation (rumors began in September 2017), Kylie confirmed that she had given birth to a baby girl on February 1st. Not only that, but two days later, just when we were starting to catch our breath, the 20-year-old announced that she and partner Travis Scott decided to name their newborn Stormi. Along with this announcement came the first photo of her daughter.
"[P]regnancy has been the most beautiful, empowering, and life changing experience I've had in my entire life and I'm actually going to miss it," Kylie wrote when announcing Stormi's birth. "I appreciate my friends and especially my family for helping me make this special moment as private as we could. my beautiful and healthy baby girl arrived February 1st and i just couldn't wait to share this blessing. I've never felt love and happiness like this i could burst! Thank you for understanding.
https://www.instagram.com/p/Be3rTNplCHf
And now? Kylie posted about Stormi on Twitter for the first time since her birth announcement.
On Twitter, one of Kylie's fans asked, "How's Stormi?" and Kylie actually responded. She wrote,
"she's good. still staring at her all day. she looks just like me when i was a baby."
Excuse us while we go grab a tissue.
It sounds like Kylie has fully embraced motherhood and we couldn't be happier for her. Though we don't have a full shot of Stormi just yet, it is fun to imagine that she looks like a miniature version of Kylie.
https://www.instagram.com/p/BZT9rWVl-Dz
We're sending nothing but love to this mother-daughter duo.