Kylie Jenner gracefully answered every plastic surgery rumor about her (even though she didn't have to)
Kylie Jenner and BFF Anastasia Karanikolaou, better known as Stas, sat down for an exclusive video on KylieJenner.com to address some dogged and pernicious rumors that have been following Kylie since forever. Poor Kylie is constantly hounded about her body, her life, and more rumors about her swirl than actual facts, so she sat down to answer them for us. Since the video needs a log-in to view, we listened in and took notes on Kylie's answers to give you all the details when these "two unicorns" (as Kylie describes herself and Stas) sat down to answer all of the prevailing rumors.
Did you get a nose job?
I didn't get a nose job . . . I've always had a cute nose. I've always really liked my nose
Are you pregnant?
I'm not pregnant. Never was. Nineteen years old and [I'm] still not pregnant.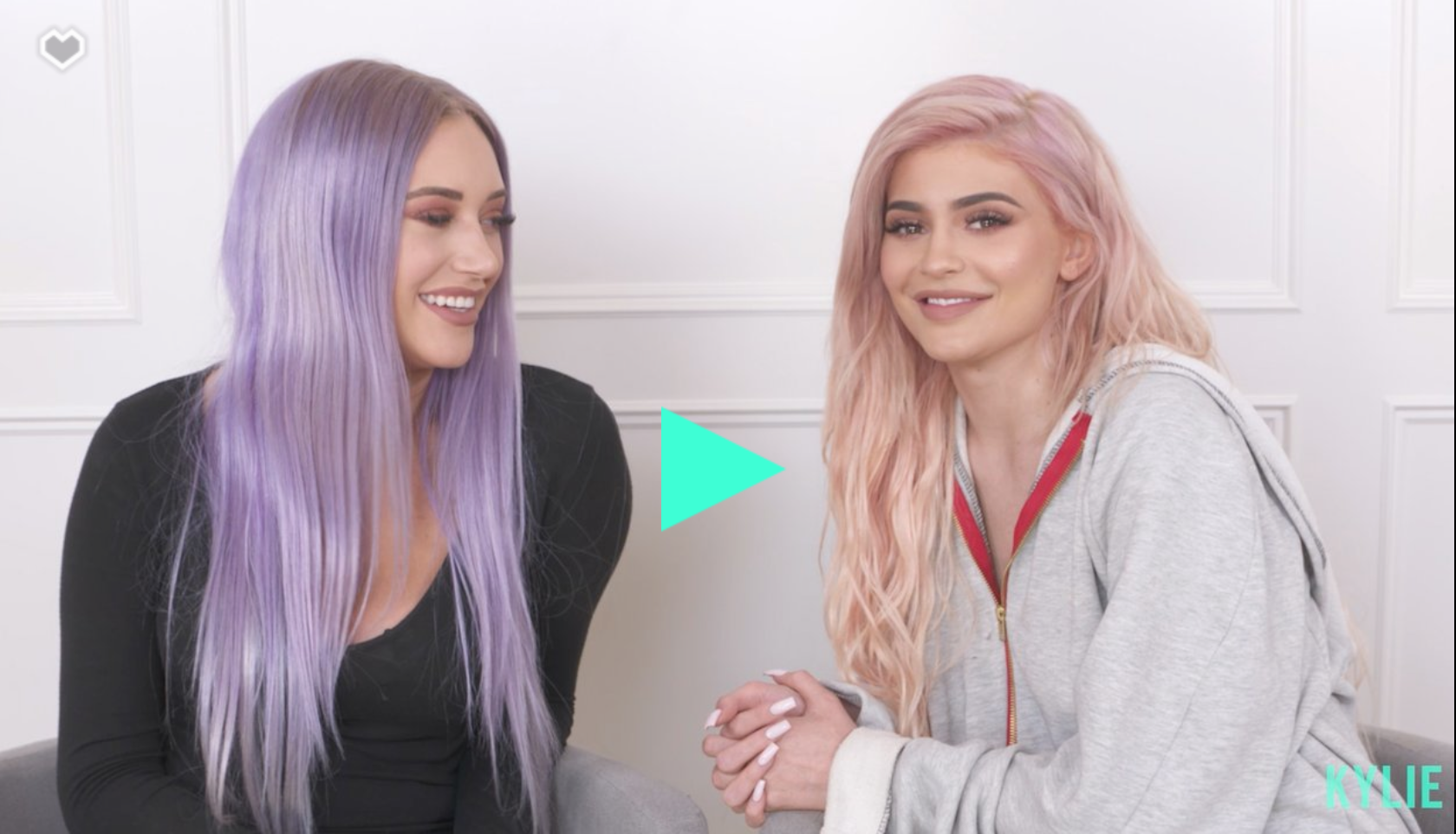 Did you get cheek and jaw reconstructive surgery?
No I didn't. People started saying that rumor when I was like 16. You think Kris Jenner would have let me at 16 years old would let me get cheek and jaw reconstructive surgery? Nah.
I always used to love my jaw, but um . . . I've never been self-conscious about my jaw but before I got my lips done, my lips were very tiny, they were more like sunken in . . . and someone made a meme of me on the internet that I was the crimson chin, and me and Stas have been laughing about this 'til now. It's been like six years and we still think it's the funniest thing because my chin comes out. But now that I have big ass lips, it's like you know . . . normal.
https://www.instagram.com/p/BKuKrbMBVWe
Do you compete with Kim to be the hottest sister?
I don't compete with Kim to be the hottest sister. I mean, I think all my sisters are hot, but Kim's got the crown. Kim's so sexy and cute. We never compete. We're sisters.
Do you compete with Kendall?
When we were younger we always competed. But now we don't compete.
https://www.instagram.com/p/BLjYrFbB59D
Are you and your sisters too mean to your mom?
I don't think we're too mean to our mom. Because when we joke with her, she gets it. I'm really obsessed with my mom . . . when I lived with my mom . . . we couldn't live together. Now that I haven't lived with her in two years I'm obsessed with her, we have the best relationship. She texted me today "I miss you so much it hurts, I just can't wait to hug you" and I'm like "Oh Mommy I miss you so much." We talk crazy, I love her.
Did you get breast implants?
I know, why ruin it? I've thought about it but I've always thought why ruin it? I've got really good boobs naturally and they're a cute little size. I'm not against it, but right now it's a no for me.
https://www.instagram.com/p/BLSIt_tBY3z
Did you sleep with Scott Disick?
That's disgusting. Oh my god, don't ever ask me anything like that ever again!
Did you get butt implants?
No ass implants. I used to be 120 [pounds]. I told everyone I'm 120, I'm sixteen, riding on my little J wagon. Now I'm pushing 136, but it's all right, I like the chunkiness. Plus it's good to know your angles, always know your angles. I don't think I have the fattest ass, but I know my angles.
https://www.instagram.com/p/BLJzwfih9KT
Are Kylie Cosmetics and Colourpop the same company?
Colourpop and I are not the same. Not the same formula. I have an exclusive formula I created myself like all my formulas. We have the same manufacturer along with so many other major brands, huge brands that you guys all wear too. Just like other brands aren't Colourpop is lilke how my brand isn't Colourpop. But I really love Colourpop, I do, but we're not the same.