Kylie opened up about plastic surgery and how she turned "insecurity" about her lips into a passion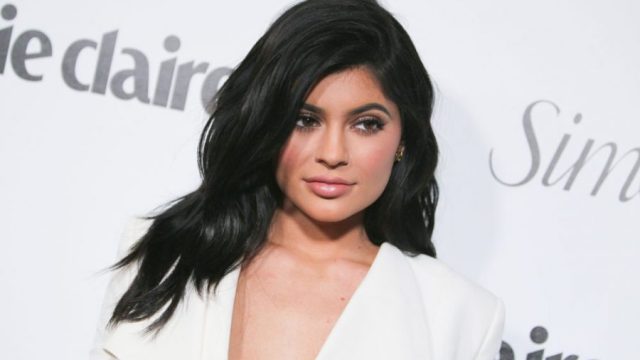 At just 20 years old, Kylie Jenner already is already dizzyingly successful. She's the main force behind a $420 million dollar beauty business, as well as a reality star, designer, model, influencer…oh, and brand new mom to baby Stormi. Kylie's beauty brand, Kylie Cosmetics, continues to crush it with each new product launch, and experts suggest it's on track to become a billion dollar company.
Plenty of people want to know how Kylie was able to create such an impressive empire all while still a teenager, and it turns out, she took a major insecurity and turned it into a savvy business. In a new interview for ES Magazine (conducted by big sis Kim Kardashian), Kylie reveals that it was her insecurity over her lips that inspired her to create the Kylie Cosmetics we know today.
She said, "It's the most authentic thing I've done in my career, and it really relates to me, and I feel like people can tell that I'm super passionate about it. It came from an insecurity and I turned it into something. I was insecure about my lips, and lipstick is what helped me feel confident. And I feel like people could see that it's authentic to me, and it was organic, and it just worked!"
https://www.instagram.com/p/BTFT3S3BDoi
Kim also asked Kylie about her feelings on plastic surgery, since Kylie has been open about getting lip injections in the past. Kylie responded, "I feel like if it makes you feel better, and if that's what you want to do, I'm not against it. Right now I probably wouldn't do anything, actually."
https://www.instagram.com/p/BiD21RGF4hF
We're all for women doing what they feel is best for their bodies and their lives (because…it's their bodies, and their lives), and we love that Kylie was able to flip the script on an insecurity. That's a #BOSS move right there.