A pic of Kylie from the Kardashian Christmas Eve party has finally surfaced
If you're like us, you were constantly refreshing your social media feeds over the holiday weekend, eagerly anticipating news from the Kardashian-Jenner family about a certain pregnancy announcement. While we didn't get one (bummer!), we can now confirm that Kylie Jenner was at the Kardashian Christmas Eve party, and it's all thanks to a few shots shared by big sister Khloé Kardashian.
Of course, the party itself looked like a lavish soirée…because there ain't no party like a Kardashian-Jenner party. And while we were thrilled to see the family having a great time (including Khloé's baby bump!), fans were left wondering if Kylie was in attendance.
Though she didn't end up appearing in the family's Christmas card this year, it wasn't an entirely Kylie-free holiday. She posted her latest magazine cover as a gift to fans on Christmas day, but not before Khloé posted a rare pic of Kylie to show that she was at the family's holiday breakfast, having a blast in coordinating Christmas onesies.
So it shouldn't come as much of a surprise that it was Khloé who shared a couple of photobooth shots of herself with her baby sis, and they're so cute.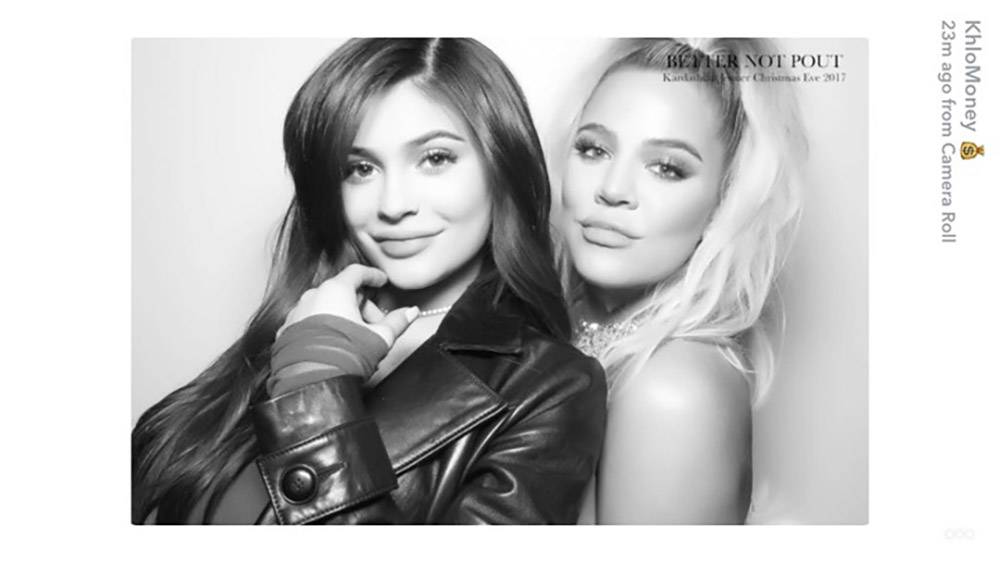 Though the sisters had confirmed in Khloé's earlier Snapchat that Kylie was at the party, hiding because she's a "secret little bunny," we now have (gorgeous) proof.
While we didn't get a full-body shot, we can tell that Kylie is wearing a super-chic leather jacket, with her long hair slightly wavy.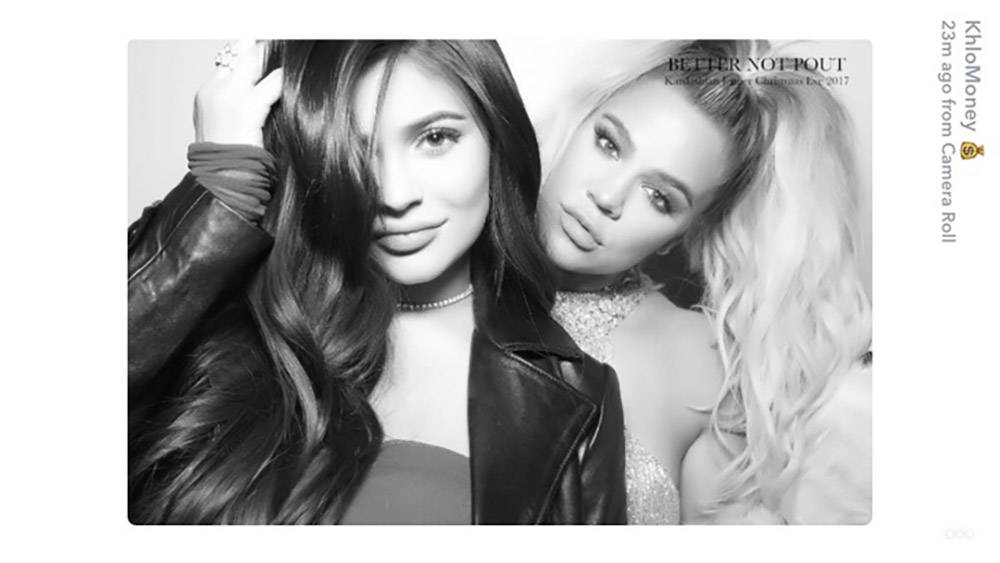 Unfortunately, it seems like this is all fans are going to get…at least for now. We're glad to see that Kylie was at the party, though, and we hope she had a fabulous time celebrating!